Jeff Civillico's "Headliners Bash" Highlights Generosity of Las Vegas Performers
Rio Las Vegas was the setting for the 2015 "Headliners Bash" to benefit local nonprofit Win-Win Entertainment, an organization dedicated to connection great causes with Las Vegas entertainers.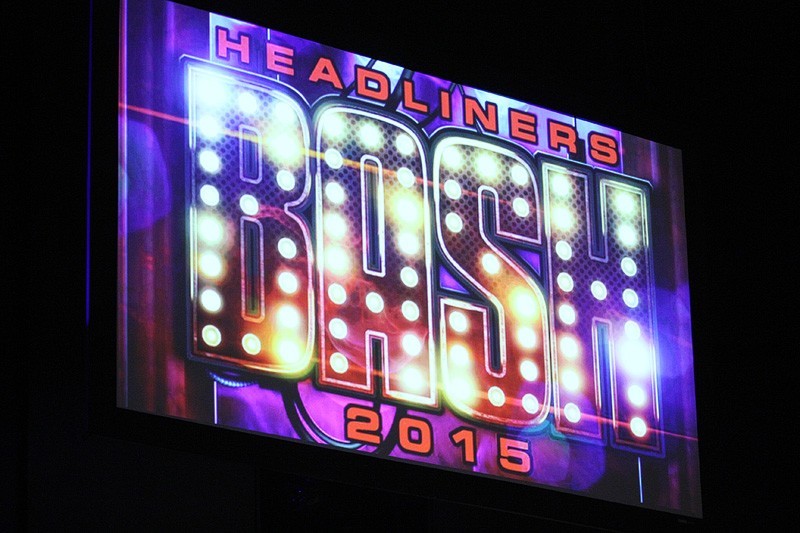 Win-Win Entertainment was started by our buddy Jeff Civillico, star of Comedy in Action at Flamingo Las Vegas. Civillico's comedy-juggling show recently re-located from the Linq Hotel & Casino.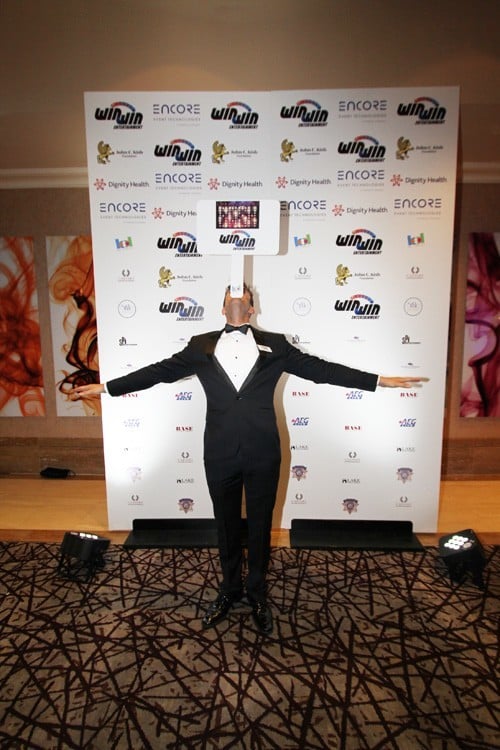 At the Rio, a cavalcade of Las Vegas entertainers performed to help raise funds for Win-Win Entertainment. Not coincidentally, Win-Win works behind the scenes to match Las Vegas performers to help nonprofits raise funds. Ah, the circularity of the universe.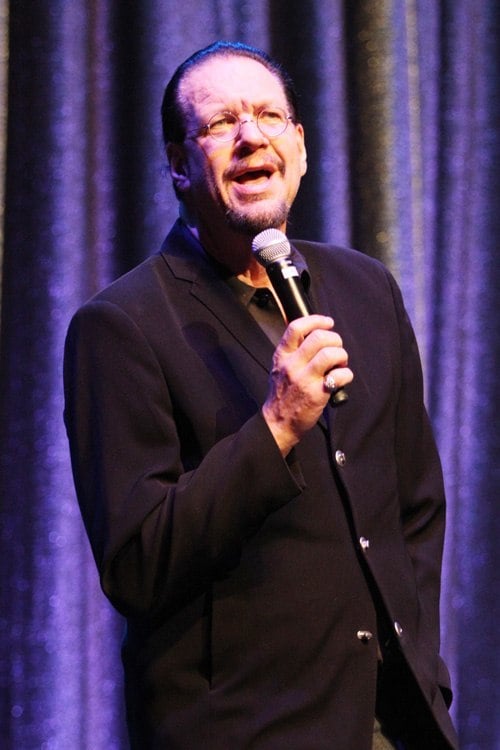 The "Headliners Bash" included an appearance by Penn & Teller (the event was held in their theater, after all), the very talented Martin Kaye of "Million Dollar Quartet" (Kaye portrays Jerry Lee Lewis) at Harrah's Las Vegas, Travis Cloer of "Jersey Boys" at Paris Las Vegas, Britney Spears impersonator Derrick Barry of "Divas Las Vegas" at the Linq (below, center) and magician Mat Franco, also of the Linq.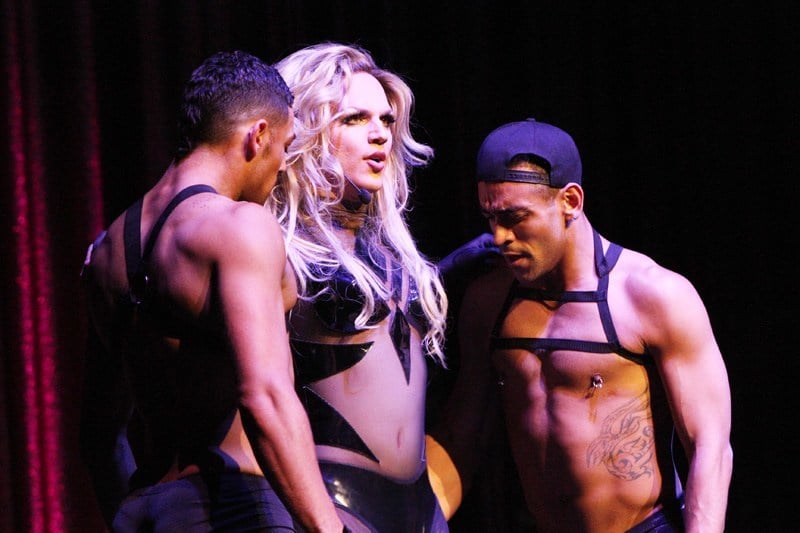 Comic Matt Kazam got onto our radar with a strong stand-up set.
He most recently performed at the now-closed Riviera, but announced he'll soon have a new gig at Treasure Island. No, not behind the counter at the CVS, smart aleck. Rude.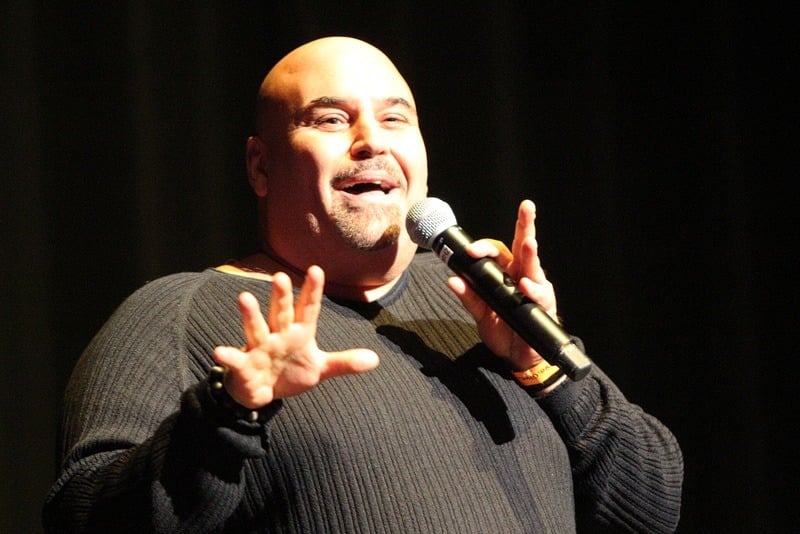 The cast of the "The Rat Pack Is Back" of Tuscany Suites also appeared at the event. They were easily the best Rat Pack tribute group we've seen that neither looks or sounds like anyone even remotely related to the Rat Pack. Then again, charity!
One of our favorite tribute shows, Excalibur's Australian Bee Gees, closed out the show as they do in their own showroom, by getting everyone on their feet, dancing to crowd-pleasing disco hits.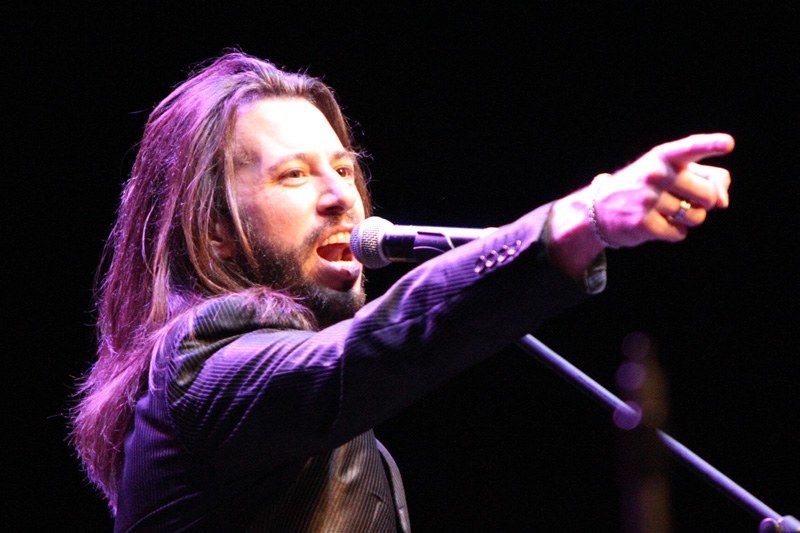 The "Headliners Bash" was a wonderful reminder that Las Vegas truly has a big heart. These entertainers devote countless hours to worthy nonprofits, and that generosity creates a ripple effect across the city.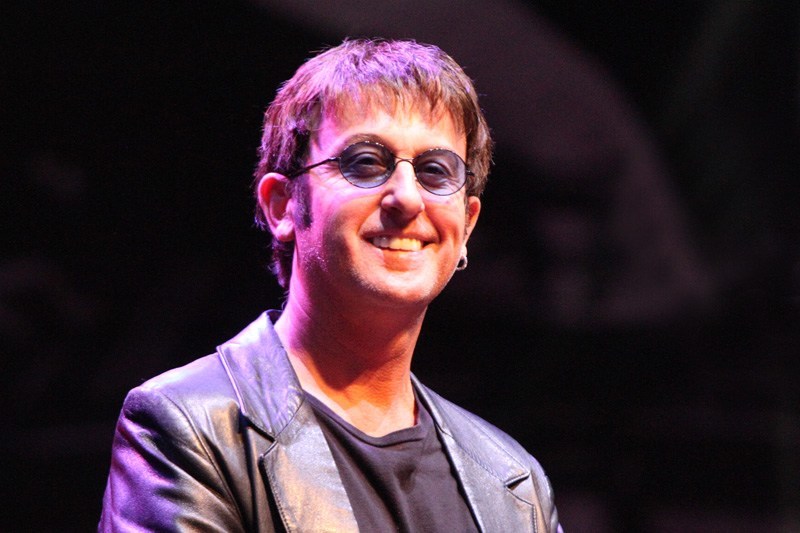 We realize we can't not share a photo of the third Bee Gee, given how many of this blog's readers have OCD.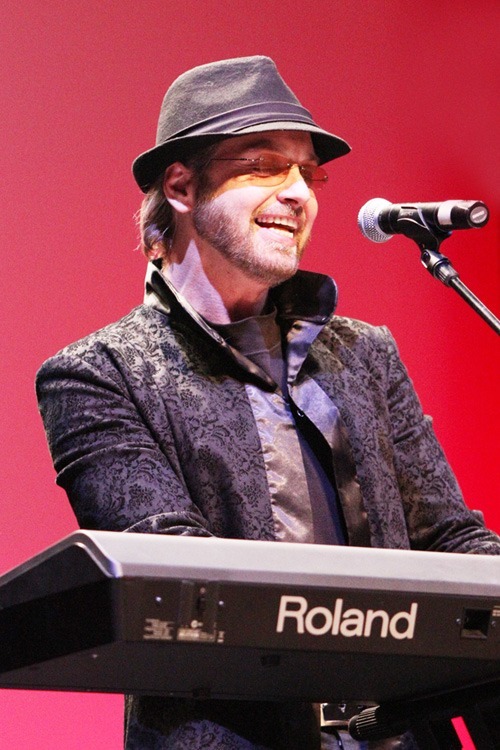 At the heart of the Win-Win Entertainment effort is Jeff Civillico, who we consider our best friend, but mainly because he makes everyone feel like they're his best friend.
In all seriousness, Civillico works tirelessly to help the community, and we applaud his efforts and those of his Win-Win Entertainment family.
All right, enough with the seriousness.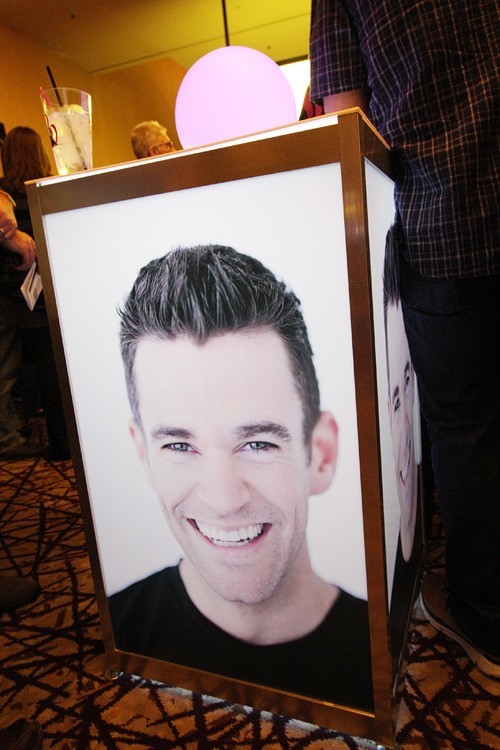 Oh, and Jeff's show at Flamingo is one of the funniest, most entertaining family-friendly shows in Las Vegas, and we're not just saying that because he's a friend. Probably.

Full disclosure: We personally were, at one time, on the Win-Win Entertainment Board of Directors. Unfortunately, we were unable to continue with the organization because of our snark and security breaching commitments.
Find out more about Win-Win Entertainment at the organization's official Web site.
Jeff Civillico's Headliners Bash 2015