Cosmo Confirms Player Loyalty Club Switch Date, MGM Partners with Marriott
As we shared in mid-July, Cosmopolitan will switch from its Identity loyalty club to MGM Rewards on Feb. 1, 2024.
Switching loyalty clubs must be very complicated, as this process started around the time of the invention of the wheel.
The confirmation of our scoop comes on the heels of MGM Resorts announcing a new partnership with Marriott Bonvoy. People keep telling us we should care about this Marriott thing, so we're sharing it out of peer pressure.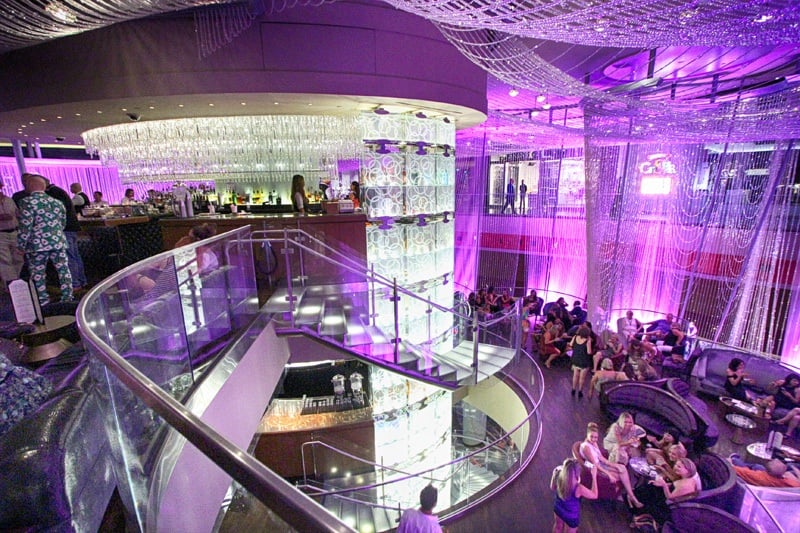 It's fun to watch everyone "breaking news" when a news release arrives in their in-box. And by "fun" we mean annoying.
Cosmo now telling customers the move from Identity to MGM Rewards has been pushed back (again) to at least Feb. 1, 2024.

— Vital Vegas (@VitalVegas) July 9, 2023
Anyway, the loyalty club thing.
MGM Resorts acquired the operations of Cosmopolitan from Blackstone for $1.6 billion in May 2022. Actually, it was $1.625 billion if you include service charges.
MGM Resorts doesn't really "own" Cosmo, per se. Just the hotel and casino operations. The real estate is owned by Stonepeak, Cherng Family Trust and Blackstone Real Estate Income Trust. Basically, Blackstone sold Cosmo to itself, now MGM Resorts pays them $200 million a year in rent.
MGM Resorts swore it wouldn't muck with the Cosmo mojo, despite the fact just about everyone agrees the mojo has been mucked with.
One lingering question about the transition at Cosmo was when the resort would be assimilated into the MGM Rewards loyalty club program. Now, we know. It was in the very first sentence of this story. Did you breeze right by that to look at the photos? We know how you are.

Here are some of the details of the long-awaited loyalty club switch from the news release, "Identity members will receive communications prior to the integration with detailed information about the transition to MGM Rewards. Until the transition, Identity members may continue to play and earn with Identity and their earnings will be recognized when determining their MGM Rewards Tier Status in 2024. Identity members will retain their offers and benefits through January 31, 2024 and all Identity Points will carry over to their membership with MGM Rewards consistent with the program rules. Guests who are currently members of both programs can continue to utilize their Identity benefits and earn and use Identity Points at The Cosmopolitan through January 31, 2024 knowing that upon integration all Points will transfer to their MGM Rewards accounts. Combined Tier Credits will be used to determine Tier Status with MGM Rewards."
No way you read all that text. You seem to be more of a visual person. Here's a Tweet with a photo.
Identity-related. We aren't sure what Cosmo's trying to convey with this photo, but we take it as a personal attack given we were in the pool. https://t.co/11Xnkhbv6U pic.twitter.com/afJHofUlfa

— Vital Vegas (@VitalVegas) August 1, 2023
In a marginally-related story, MGM Resorts recently announced an exclusive, long-term licensing agreement with Marriott to create the "MGM Collection with Marriott Bonvoy."
The official announcement says, "The MGM Collection will launch in October 2023, and ultimately encompass 17 of MGM's unrivaled resorts, representing more than 40,000 rooms in Las Vegas and other cities across the U.S. In addition to being part of the MGM Collection, The Cosmopolitan will continue its relationship with Marriott Bonvoy's Autograph Collection Hotels brand."
We don't really get why people are so excited about this, but we do know MGM's resorts are definitely rivaled.
Basically, Marriott customers will get MGM Resorts perks and vice versa. Certain MGM Resorts can be booked through Marriott starting in Oct. 2023 (as well as through MGM Resorts, of course), with all the resorts being part of the partnership by the end of the year.
These companies have massive databases, and it's expected both entities will benefit from the partnership. MGM Rewards has 40 million members, Marriott's loyalty program has 180 million members.
You can see a helpful FAQ about this cross-pollination on the MGM Resorts Web site.
It's a little confusing who's joining what collections and brands, but we're sure there are lawyers hard at work making this process as confusing as possible.
Here's the official word: "Of the 17 MGM resorts that will join MGM Collection with Marriott Bonvoy, four properties will also be affiliated with existing Marriott collection brands: Bellagio Resort & Casino will join The Luxury Collection, Aria Resort & Casino will join Autograph Collection, Park MGM will become part of Tribute Portfolio, and The Cosmopolitan of Las Vegas will continue its affiliation with Autograph Collection."
There will be a quiz.
Continuing down this rabbit hole: "Eight MGM resorts in Las Vegas will join MGM Collection with Marriott Bonvoy: Vdara Hotel & Spa, MGM Grand Hotel & Casino, NoMad Las Vegas, The Signature at MGM Grand, Mandalay Bay Resort and Casino, New York-New York Hotel & Casino, Luxor Hotel and Casino and Excalibur Hotel & Casino."
There was something about resorts outside Las Vegas, but why would anyone care about those?
So, as always, lots of changes in the works for Las Vegas resorts!
One of the most exciting changes related to Cosmo is they've occasionally started offering cookies again in the high limit slot lounge. The pandemic caused Cosmo to start offering trail mix from a vertical trough that did not sit well with VIPs, and by "VIP," we mostly mean us. More recently, individually-wrapped cookies have been spotted in high limit, but our beloved chocolate chip cookies remain elusive. Which is probably for the best, as the last cookie we ate in Cosmo's high limit lounge cost approximately $600. This may have had something to do with Wheel of Fortune, but mostly it's the fault of the cookie.
Cosmo continues to be one of the best resorts in Las Vegas, despite an exodus of team members who jumped ship after MGM Resorts took over.
To the credit of MGM Resorts, most of the things people love about Cosmo are still in place, including a dislike for blogs that refer to Cosmopolitan as "Cosmo."
We love Superfrico restaurant and "OPM" (from the folks who brought you "Absinthe"), we love Chandelier bar, we love the quirky art, we love Secret Pizza, we love the fancy drinks at Clique Lounge, we love the casino's vibe and we even love spending 45 minutes trying to navigate Cosmo's self-parking garage.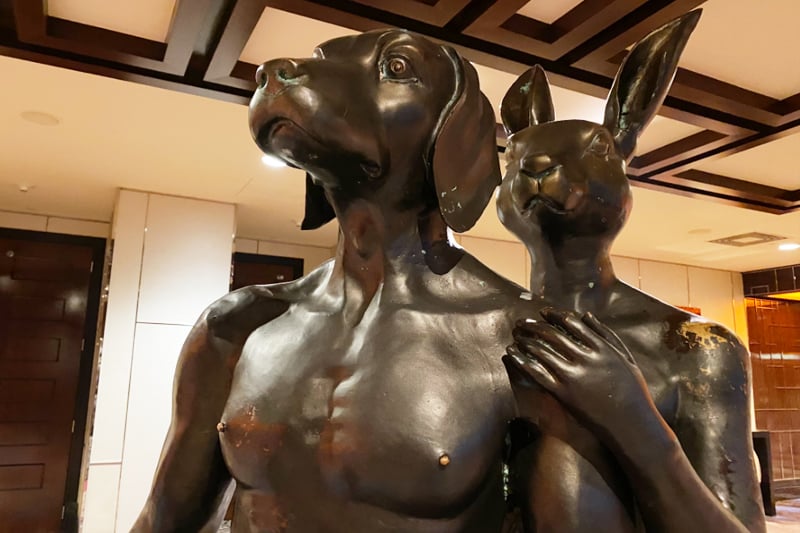 At least for now, Cosmo continues to maintain its distinctive character and remains one of the must-visit resorts on the Las Vegas Strip. It may be losing its Identity, but we're hopeful it won't lose its lower case identity in the process.