Construction Update From Bill's Gamblin' Hall Or Whatever It's Being Called
The name might be up in the air, but construction barrels along at the former Bill's Gamblin' Hall in the heart of the the Las Vegas Strip.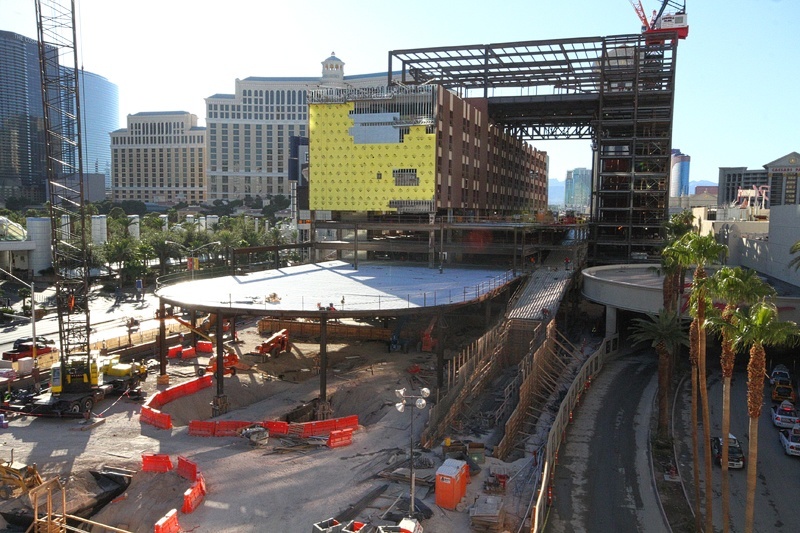 Recent changes at Bill's have been dramatic, including a new protrusion that will serve as the hotel's porte-cochère.
The newly-renovated hotel was supposed to open as Gansevoort, but that went south. Read more about the clustery goodness.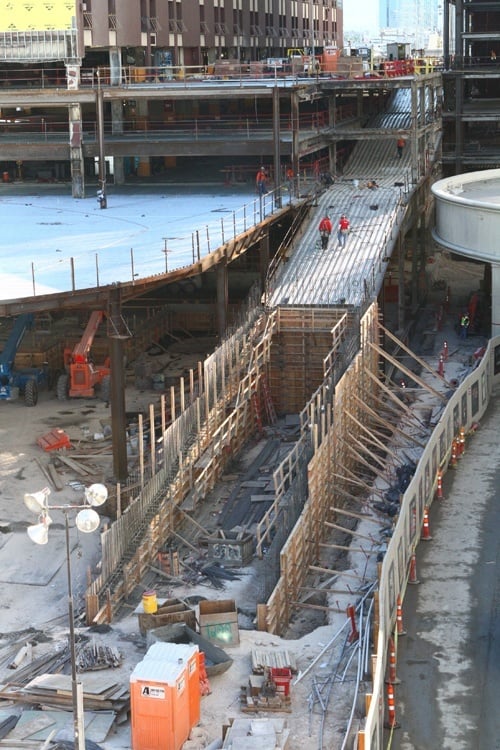 When it comes to a possible new name, most think the new hotel will end up being called Drai's.
We sort of like the idea of a mash-up of Bill's Gamblin' Hall, Barbary Coast (what it was called before Bill's) and the now-tanked Gansevoort: Barbarybillsevoort. Hey, when it comes to naming Las Vegas hotels, stranger things have happened.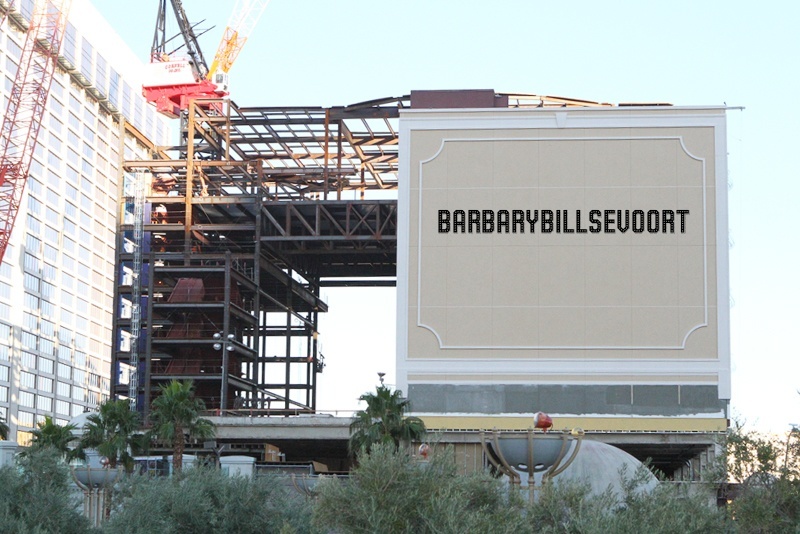 Perhaps most striking about the construction is the dramatic widening of the hotel's footprint. Bill's is growing both upward and overward, if "overward" is, in fact, a real word.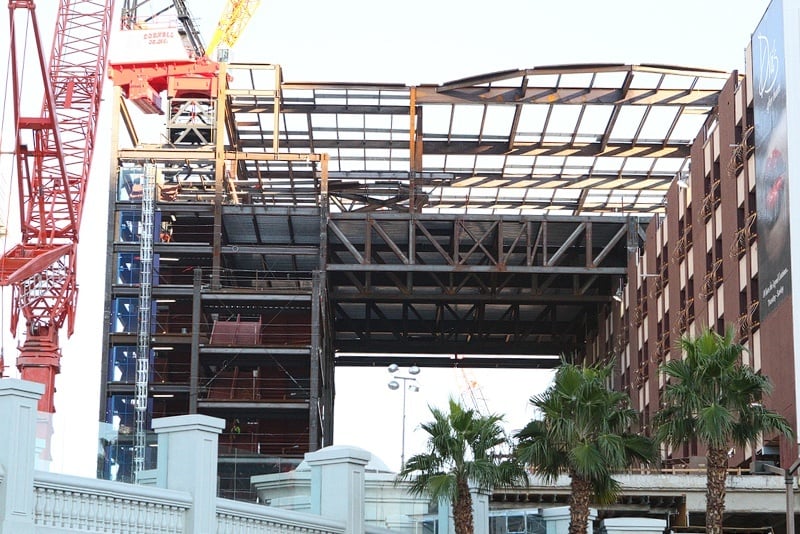 The addition to the top of the building extends over the edge of Bill's toward Bally's.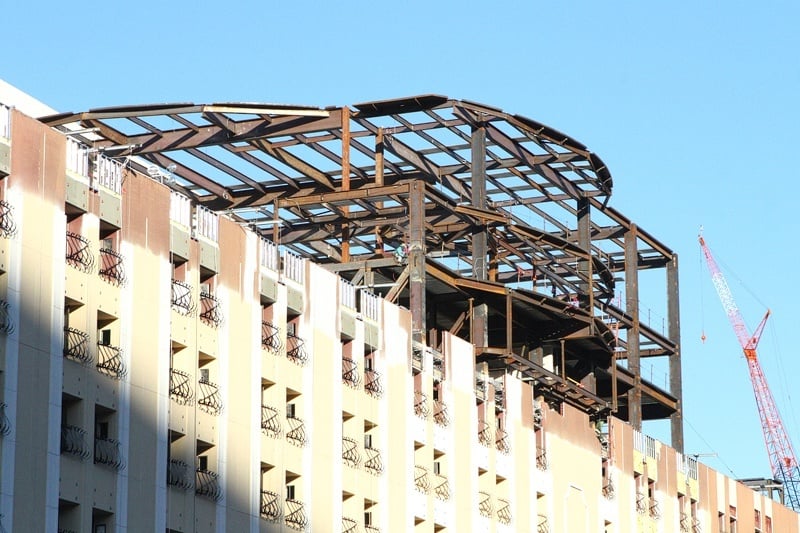 The new Giada's, the first restaurant venture from Food Network hottie Giada De Laurentiis, is coming along nicely.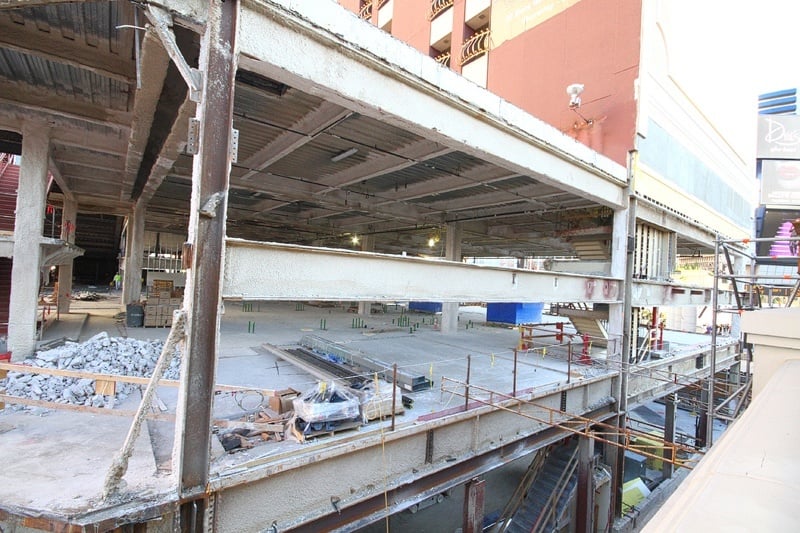 The changes are coming fast and furious at the former Bill's, and we look forward to seeing what's next. Enjoy more photos in our exclusive gallery.
Bill's Construction Update