Confirmed: Banger Brewing to Close on Fremont Street
We previously shared a popular downtown brewery, Banger Brewing, was set to close, now it's been confirmed by the venue.
Banger Brewing will close on March 31, 2023.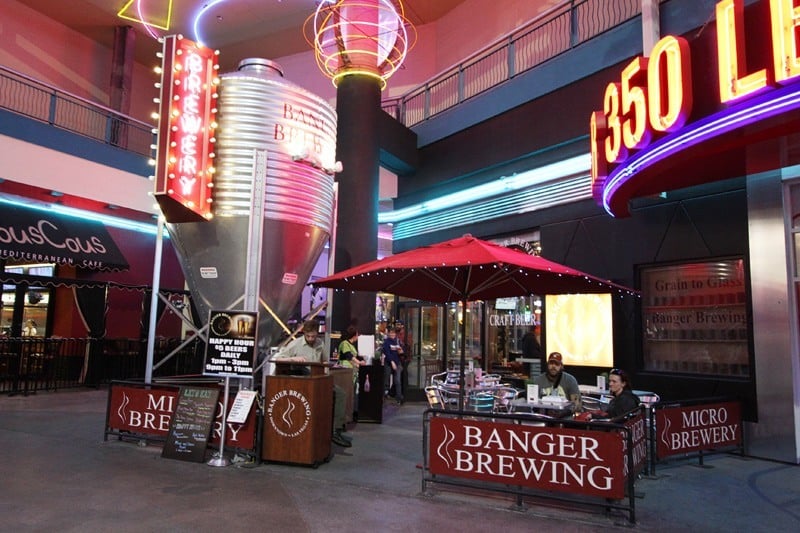 We first shared word back in Dec. 2022 the beloved downtown haunt planned to close.
The owners put the business up for sale, and there were nibbles, but a deal for a new owner never came to fruition.
The impression we've gotten is the owners have just lost interest. Banger Brewing was founded by five longtime friends. We'd give you a link to their Web site, but it seems to have disappeared. Like you can resist giving a try.
Here's a message Banger Brewing posted on Facebook.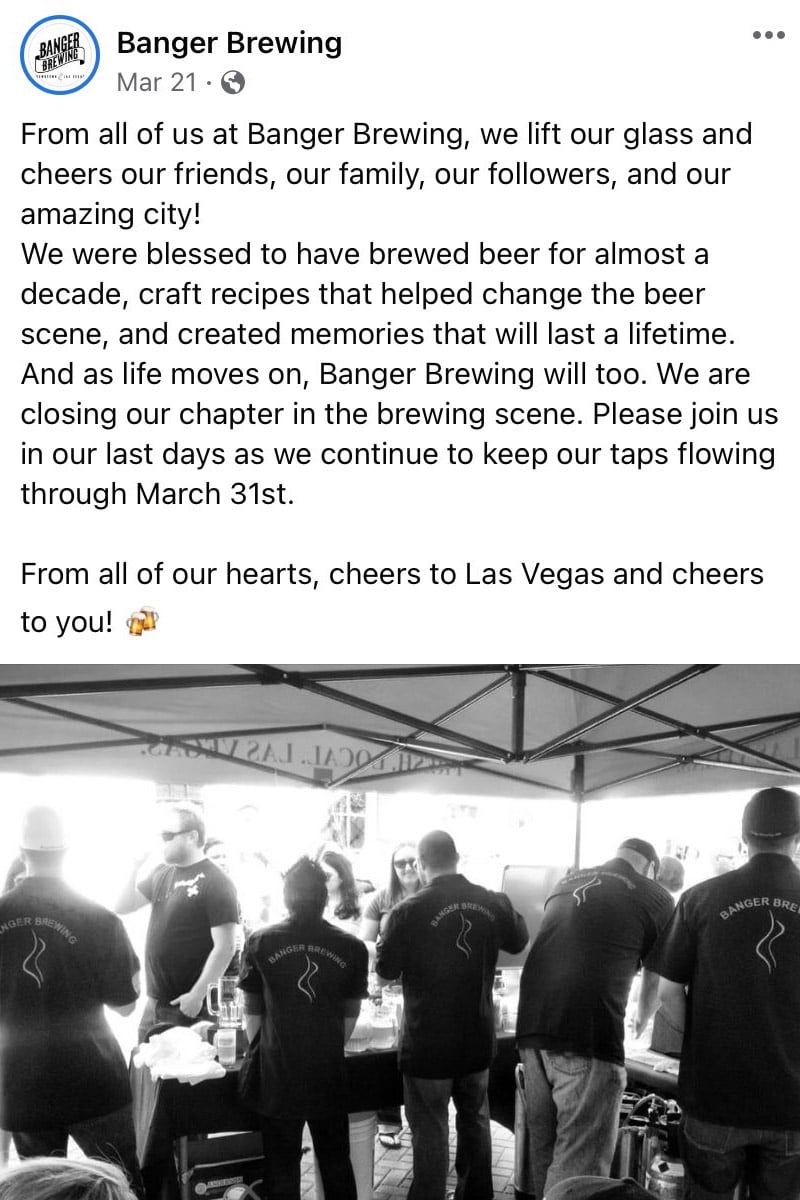 When the business was put up for sale, there was some eye-opening information shared, like the fact Banger Brewing's rent was $10,200 a month at Neonopolis.
We've heard Neonopolis plans to double the rent for the space, which makes its viability as a brewery or bar much more challenging.
A more likely tenant would be a pharmacy or 7-Eleven, as convenience stores make a killing on Fremont Street. Cue the sad trombone.
Fun fact: The former Las Vegas Club was on the verge of bringing in CVS pharmacy as a tenant, as it presumably would've made more than the aging casino. When Derek Stevens, co-owner of the nearby Golden Gate got wind of the planned CVS, he famously bought the Las Vegas Club and later built Circa on the site. Not all heroes wear capes.
While Banger Brewing was popular, the craft beer business model apparently didn't pencil out for potential buyers.
We haven't heard what's going into the space yet, but you'll know when we do.
While we've never had a beer, we spent lots of good times with friends and co-workers (we once worked at Fremont Street Experience, a few feet away) at Banger Brewing.
Another insider tidbit: The name of Banger Brewing was inspired by one of the co-owners, Michael "Banger" Beaman. His mom is MaryAnne Beaman, the Special Events and Entertainment Director for Fremont Street Experience. She books all the free concerts on Fremont, and is one of the kindest, nicest and most patient people you will ever meet. And we aren't just saying that because we like lanyards. To be clear, we really like lanyards, but that's not why we're saying it.
Banger Brewing will be missed, and we hope Neonopolis holds out for a more interesting tenant than a pharmacy.
Can we get a damn strip club on Fremont Street again, or what? Just spit-balling here. Anything that isn't immersive, we're good.