Comedy Legend and Longtime Las Vegas Resident Jerry Lewis Dies at 91
Jerry Lewis was a beloved comedy legend to legions of French people, a hero in the fight against muscular dystrophy, a longtime resident of Las Vegas and sort of a jerk.
Jerry Lewis died at age 91 in Las Vegas on Aug. 20, 2017.
When someone passes away, of course, it's best to focus on their best qualities.
The Muscular Dystrophy Association telethons Jerry Lewis hosted raised billions, with a "b," for research. It's estimated that during his time working on behalf of the MDA, from 1966 to 2009. his telethons collected $2.6 billion.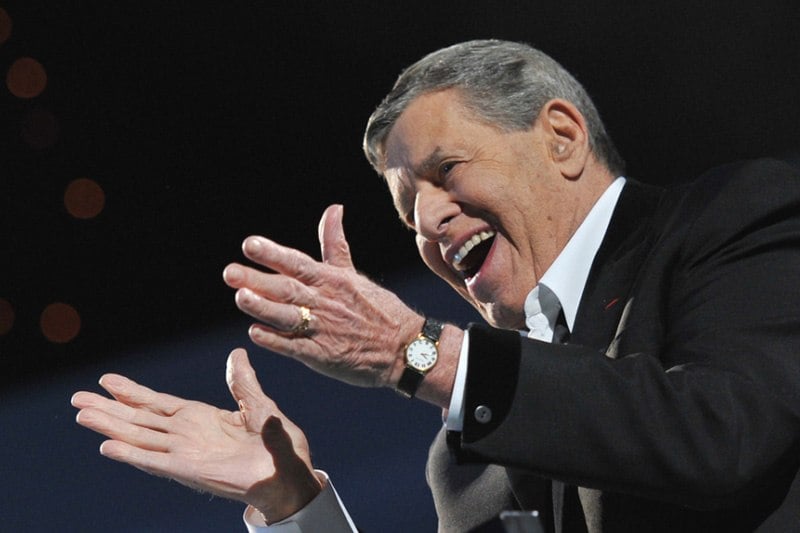 His success in films and television is undeniable, and those are how we'd like to remember Jerry Lewis. Inspired. Uninhibited. Mischievous. A comedic force of nature.
Lewis' break-up with Dean Martin in 1956, and their strained reunion at the hands of Frank Sinatra on the 1976 MDA telethon, is deeply woven into the fabric of our culture.
Lewis performed in Las Vegas frequently during the course of his 60-plus year career, and he called Las Vegas home.
The comedian had his detractors, many of whom disliked his controversial opinions about gender, politics and other topics, but he managed to outlive many of them.
As is customary with entertainers of his stature, numerous Las Vegas resorts on The Strip paid tribute to Jerry Lewis on their marquees at 7:49 p.m. on Aug. 21. That specific time was chosen for the tribute because 7:49 is 19:49 in military time, and 1949 was the year Dean Martin and Jerry Lewis first came to Las Vegas.
Jerry Lewis had a long history of medical problems, and he died of ischemic cardiomyopathy, a heart condition.
Ironic, because it's impossible to look at his decades of charity and not come to the conclusion his was larger than most.