The Weekend Box Serves Up Buzzworthy Sampling of Marijuana Products
Now that recreational marijuana is legal in Las Vegas, many visitors are making its consumption part of their wild time in Sin City.
A Las Vegas company, The Weekend Box, is making it easy to sample a variety of cannabis products, from pre-rolled joints (what the kids call marijuana cigarettes) to edibles and vaporizer (or "vape") pens.
There's also some actual weed, the romantic name for which is "cannabis flower."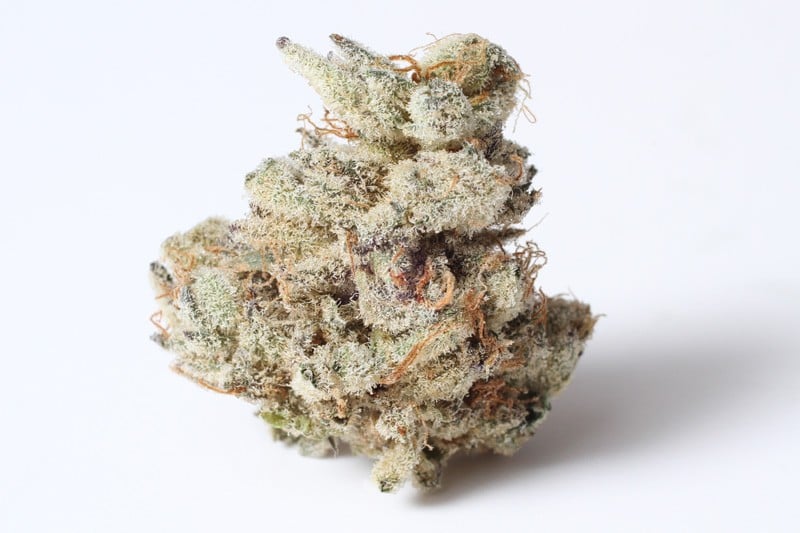 We should say up front that we know absolutely nothing about marijuana, so this isn't a review.
We just find the idea of a "buffet" of cannabis products intriguing, and we suspect many who are considering trying marijuana for the first time will find The Weekend Box a revelation.
The Weekend Box actually arrives in a bag, but the box is the star of the show.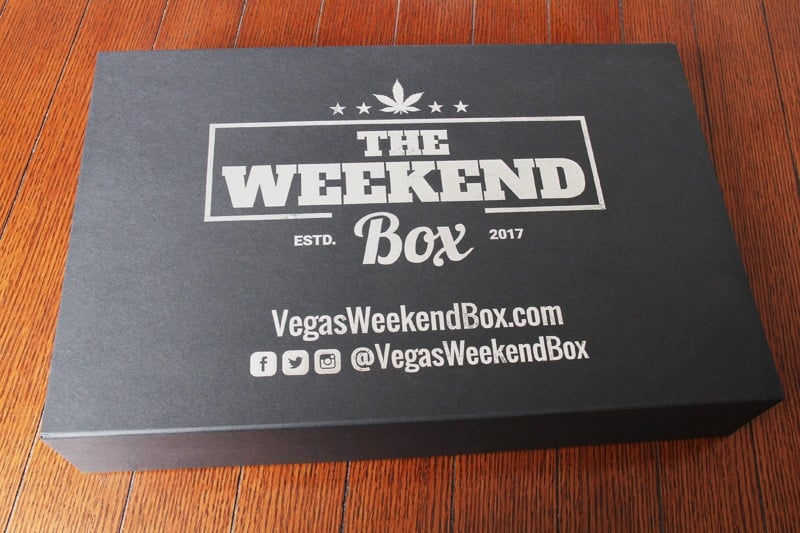 Inside the box, eight marijuana products are laid out in various compartments.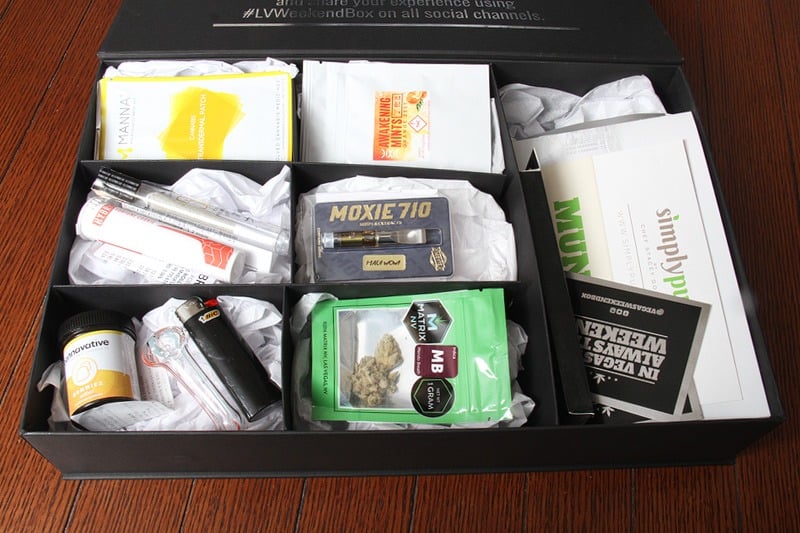 Here's a quick overview of what's inside: A transdermal patch, two pre-rolled joints, a gram of actual plant (and a pipe), mints, gummies, chocolate bars and a vape cartridge.
For the uninitiated, such a collection of devices and cannabis consumption methods, can be daunting.
The Weekend Box, though, is very user-friendly, including providing information about what each product is, what it does, and how one can avoid a disappointing experience. The Weekend Box also gives an overview of recommendations for visitors: Don't consume cannabis in a public place, don't drive while under the influence and don't take your products with you when it's time to leave Las Vegas.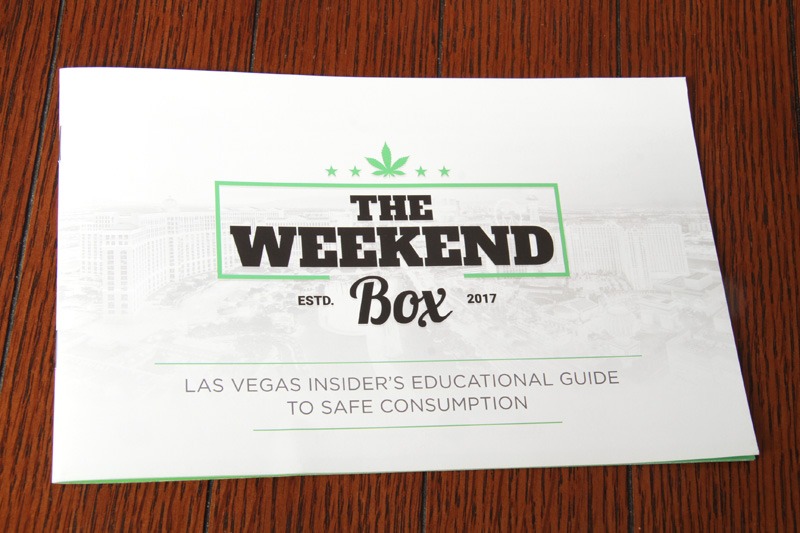 The world of cannabis is a fascinating one.
The basics, from what we can glean, is there are two main kinds of marijuana: Indica and sativa. Indicas tend to mellow people out, sativas are stimulating.
Each product in The Weekend Box has its own way of being consumed, its own dosage and its own set of reactions.
If we were going to dive into The Weekend Box, we'd definitely try the gummies (Cannavative Gummiez) or chocolate (Incredibles Mile High Mint) first.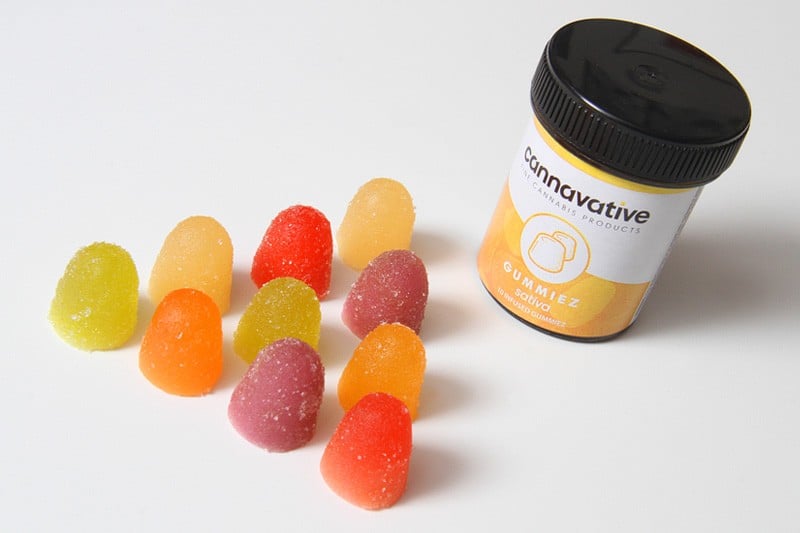 There are 10 gummies, so it's perfect for sharing with friends.
Pace yourself, however. Most negative reactions to edibles seem to be the result of improper dosing. It can take an hour for an edible to kick in, so users are often tempted to consume an excessive amount of cannabis before they should.
The good news is no one has ever overdosed on cannabis, according to the brochure in The Weekend Box.
In weed circles, everyone talks about how the effects of "edibles" takes much longer than smoking or vaping. It's best to try small quantities of edibles to see how your body reacts, then consume additional amounts as needed.
Another great addition to The Weekend Box is its Dixie Mints. They have a low dosage of THC, and also contain Siberian ginseng, ginko, matcha and orange oil to enhance alertness and increase stamina.
Not that there's anything wrong with our stamina. Which, we realize, is probably what someone with stamina problems would say. Moving on.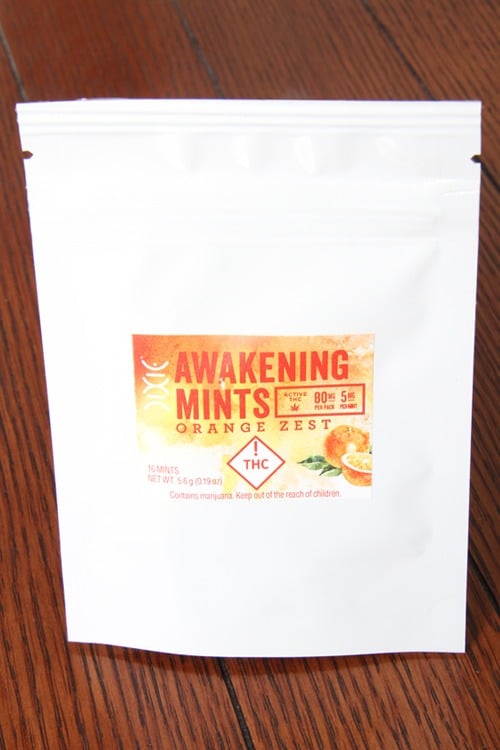 There's also a Manna Molecular Science transdermal patch, which gives a time-released dose of cannabis.
As mentioned, there are two pre-rolled joints, one called Bluebird Flower Pre-Roll Deep Roots Harvest Fortune Cookies, another called Tahoe Hydro OG Stix.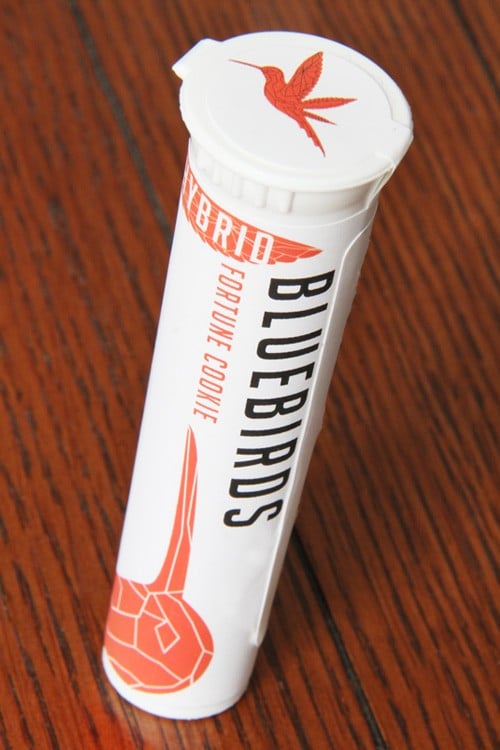 Probably the most appealing element of the sampler is the vape pen and Moxie vape cartridge.
Our only qualm with The Weekend Box was the lack of instructional material for the vape pen. Assembly and use might be old hat for those familiar with cannabis or vaping culture, but for the rest of us, it's a head-scratcher at first.
Ultimately, you plug the vape pen into any USB port using a USB charger attachment (included). Once the pen is charged, you unscrew the USB plug part and replace it with the vape cartridge, as seen in the photo below, and trust us, we're even more surprised than you are that it's in focus.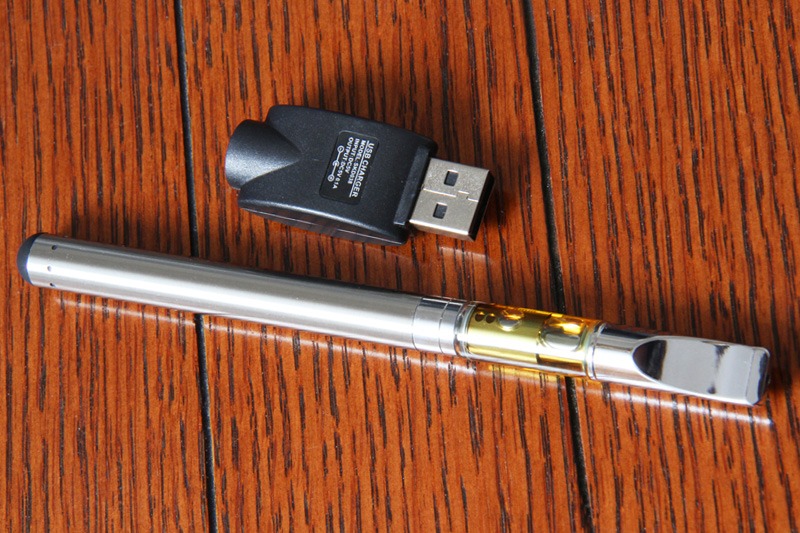 Vape cartridges are great because there's no smoke involved. This method of consumption is believed to help avoid smoke toxins, which is sweet, because toxins are a buzzkill.
It's also worth mentioning vape pens are virtually odorless, so unlike with with smoking, you won't disturb or annoy those nearby.
Finally, The Weekend Box contains a gram of actual doobage, also known as "flower." There's also a handy lighter and glass pipe.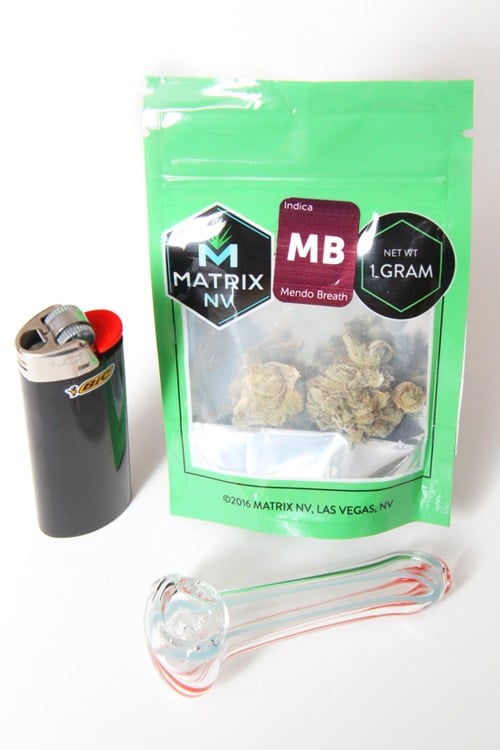 The Weekend Box is an ingenious idea, bringing together diverse product manufacturers to give customers a range of options, all in one convenient, curated collection.
Each compartment of the box holds a fun new discovery. It makes the baffling world of cannabis accessible to newbies, but we trust would also satisfy the cravings of more worldly marijuana consumers.
It should be noted The Weekend Box can only be purchased in Nevada, and it can't be shipped out-of-state because cannabis is federally illegal. The Weekend Box can be ordered online for pick-up, or can be purchased in a few dispensaries such as MMJ America, The Source or Oasis Cannabis.
The Weekend Box costs $199 (we have no affiliation with the company, nor do we receive any financial benefit from blogging about it), and the product line-up may change.
A big thanks goes out to the rad folks at The Weekend Box for letting us know this awesome cavalcade of weed exists, and for providing us with a sample, gratis.
Find out more about The Weekend Box at the official Web site. Remember, marijuana is legal in Las Vegas, so get that judgy look off your face and pop a mint.