Circa Resort Construction is Halfway to Completion
Circa Las Vegas has made impressive progress during its first year of construction, and we've got a look at the current state of the new hotel-casino downtown.
The $1.2 billion Circa is expected to open in December 2020. The project broke ground on February 19, 2019.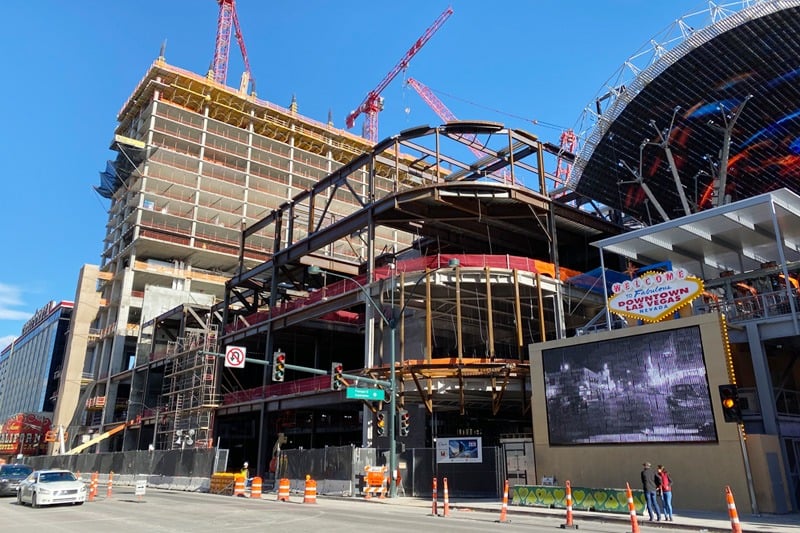 Here's an amazing fun fact about Circa: Since Oct. 3, 2019, Circa has been adding a floor per week.
The 44-story, 500-foot-tall Circa will eventually have 777 rooms, but will open with closer to 500 rooms, plus 71 suites. The final mix of rooms and suites will be based upon demand.
Among the new resort's features will be what's billed as the "world's largest sports book." Gird your loins, Westgate.
Here's a look at the space where the sports book will reside when it slides into home. Or something.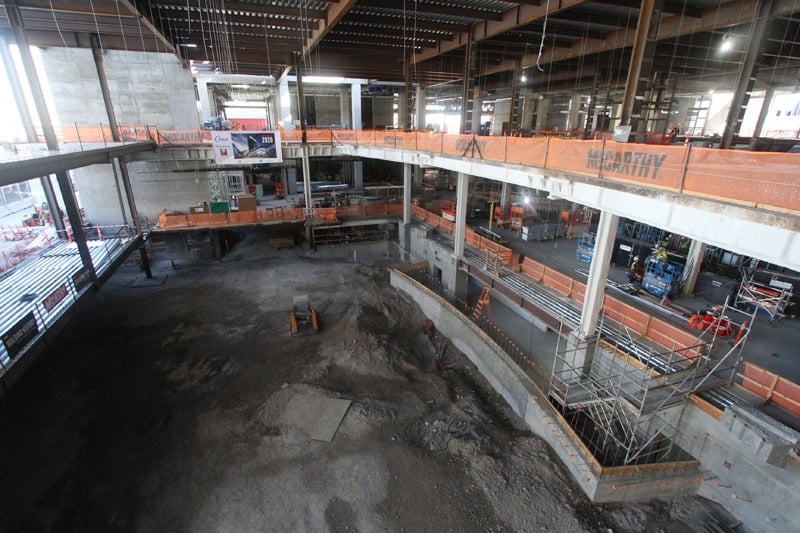 The three-level Circa sports book, expected to cost about $20 million, will have a 78 million pixel high-definition screen.
Here's a rendering of the finished product for comparison purposes, reversed angle from the perspective above.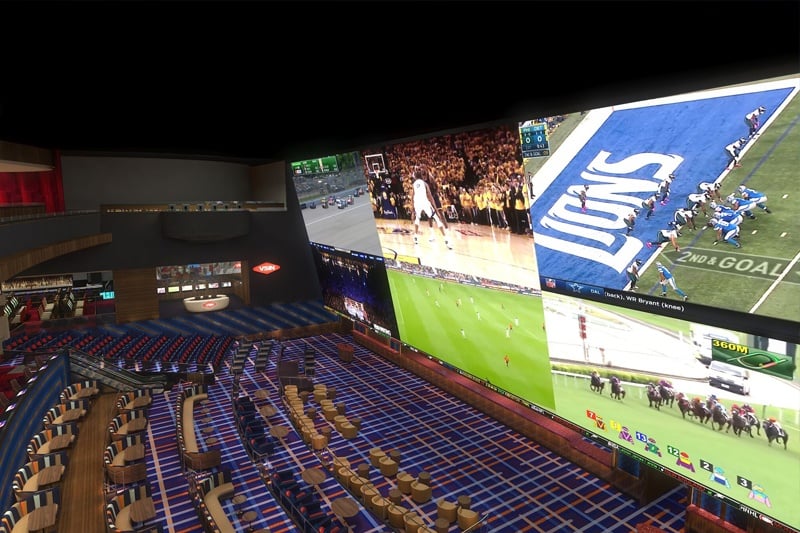 The jewel of Circa will be its rooftop pool complex, with six pools open 365 days a year. It's projected the pools will be able to serve about 4,000 people a day.
The video screen at the pool will have 14 million pixels.
Here's the owner of Circa, Derek Stevens, showing off his baby. Stevens and his brother Greg also own The D and Golden Gate.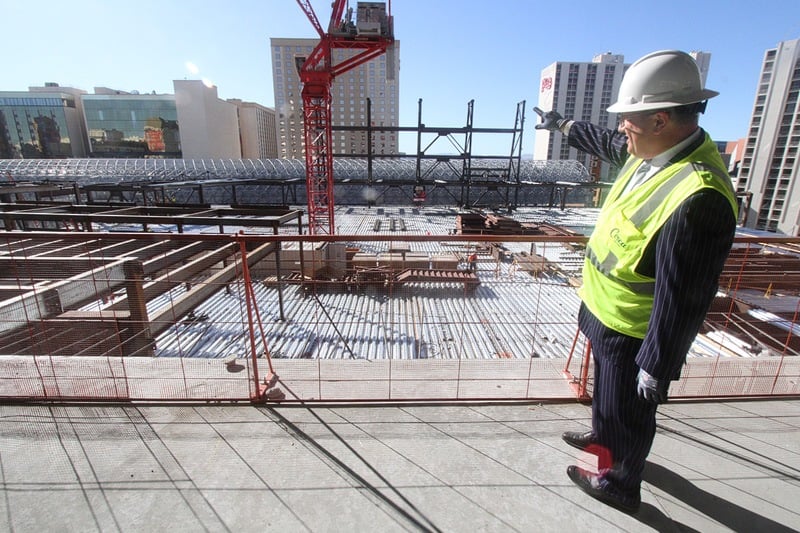 Here's the rendering of what the pool deck will look like when it's completed.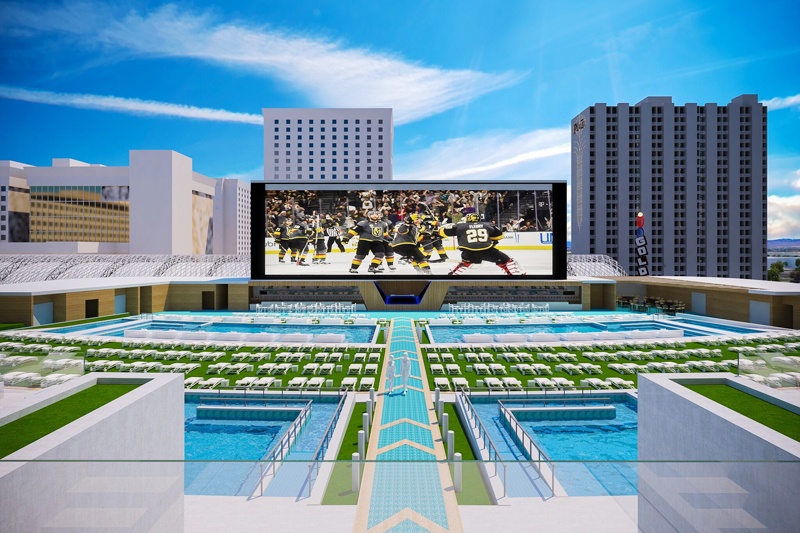 It was a blast being among the first to walk around the future Circa casino, where we fully anticipate making regular donations.
Circa will have 1,350 slot machines and 49 table games.
Here's a "before" shot of Circa's casino!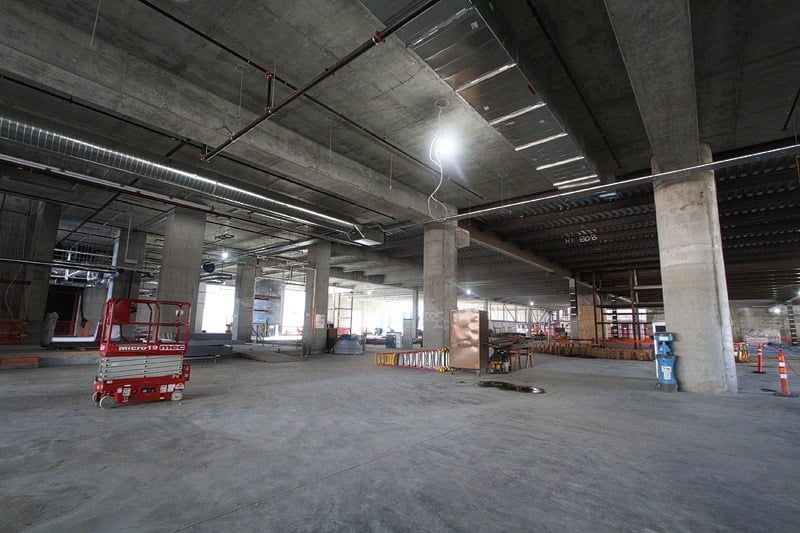 During our tour, we spotted an area we're pretty sure will be the home of Vegas Vickie upon her much-anticipated return to Fremont Street. She is set to be a featured part of Circa's
lobby.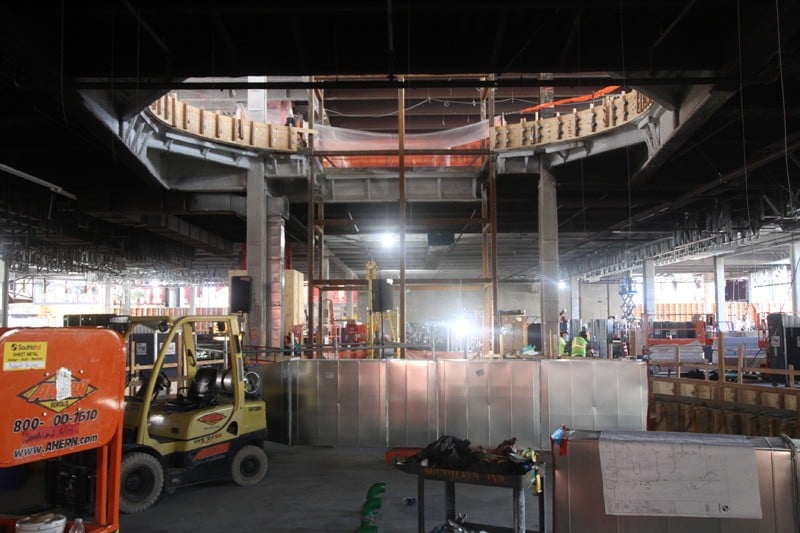 From what we can tell, the Vegas Vickie sign is so tall (40 feet), she'll actually extend beyond the ceiling of the casino, protruding through an opening in the ceiling.
We couldn't help but create this weak and entirely speculative image of where Vegas Vickie might go at Circa.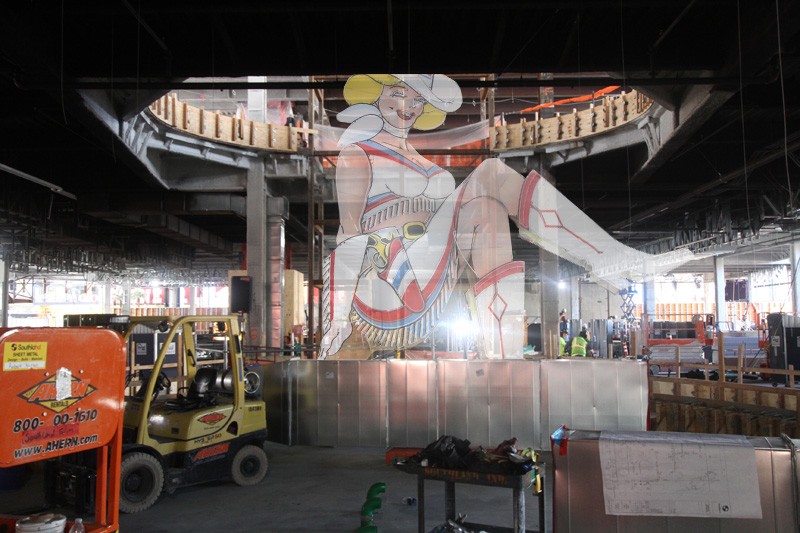 Our mole got some sweets shots of Vegas Vickie during her renovation at Yesco Signs. She's got a fresh coat of paint!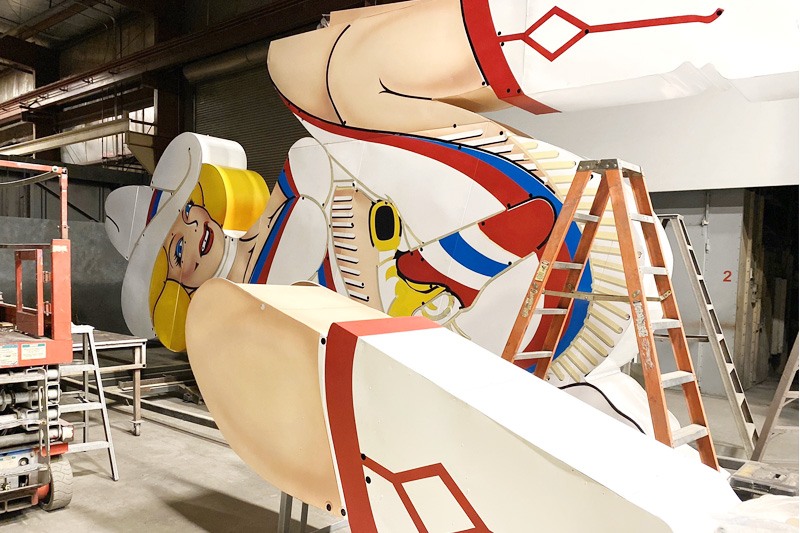 Across the street from Circa is another key element of the project, deemed Garage Mahal.
The nine-story Garage Mahal structure will hold about 1,200 vehicles, but the big selling point is it's the first parking garage in Las Vegas to be built around catering to rideshare services like Lyft and Uber.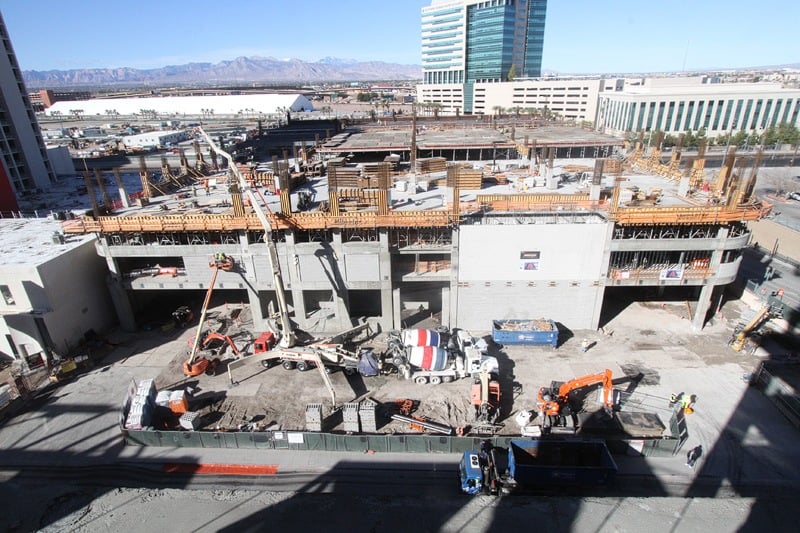 More fun facts: More than 10.75 million pounds of rebar (emphasis on "bar," because Vegas) have been installed at Circa to-date, as well as 12.2 million pounds of structural steel (emphasis on "pounds," because you know how we are).
Circa is set to announce more about its bars and five restaurants in the next couple of months. Let's just say the mix of cuisines will augment the already popular options at The D. Hint: Think "east," both "coast" and "far."
We haven't heard much about non-sports entertainment at Circa, although a stage production called "Circa du Soleil" would have been absolute gold, marketingwise.
How is Circa coming along so quickly? Credit has to go to the stellar efforts of Steelman Partners (architecture and design), McCarthy Building Companies (general contractor) and Tre Builders (construction manager).
Oh, and the construction folks, of course. The total number of construction workers on Circa and Garage Mahal is about 600. Note: Safety vests are hawt. Are we right, ladies?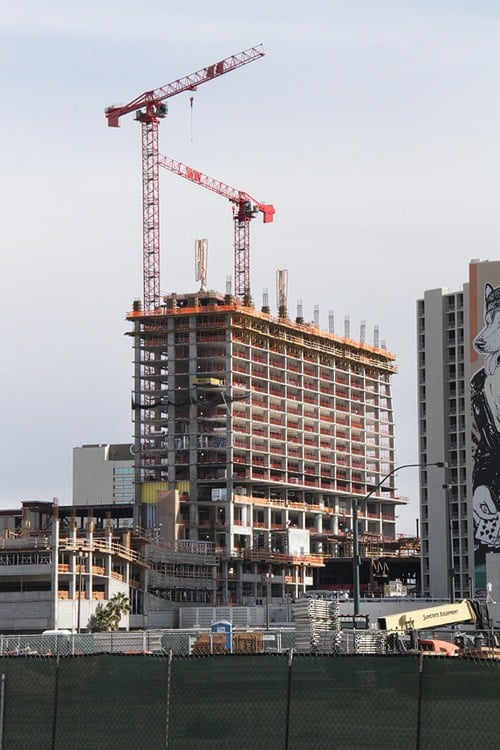 Disclosure: We work in digital marketing at Fremont Street Experience as our day job, and The D and Golden Gate are member casinos of that organization. Our opinions are our own.
Update (1/7/20): The first windows have been put into place at Circa.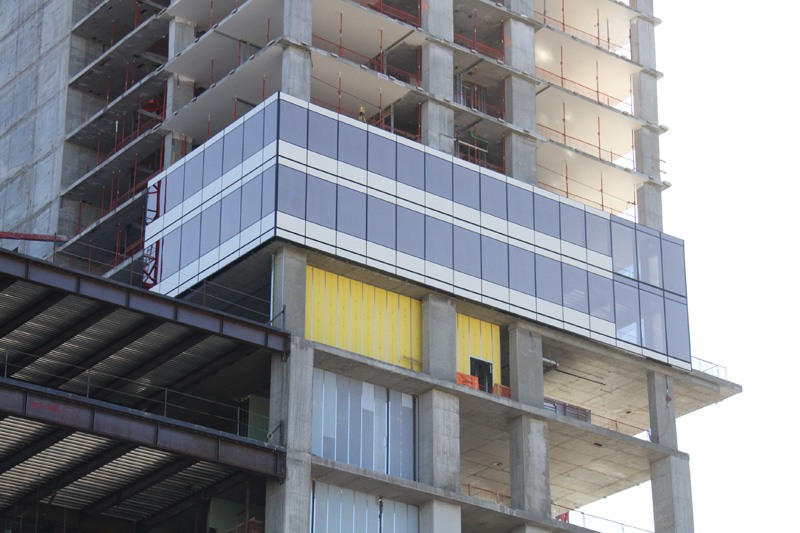 Enjoy a few more photos of Circa's construction, several of which are accidentally in focus.
Update (1/14/20): On Jan. 14, 2020, the pedestrian bridge between Circa and Garage Mahal appeared overnight, literally.