Christina Aguilera's Las Vegas Residency Is a Lock
Christina Aguilera will start a Las Vegas residency on May 31, 2019 at Zappos Theater inside Planet Hollywood.
The official announcement of the residency was made Jan. 29, 2019, but that's not when fans knew it was happening.

One of the more interesting aspects of Aguilera's residency announcement is the fact vigilant fans caught a post on the singer's Web site listing her 16 performance dates prior to the official announcement.
The schedule was swiftly removed from the site, but the Internet never forgets and the word was already out in a big way.

Christina Aguilera's Las Vegas residency follows on the heels of successful residencies at Planet Hollywood by her fellow pop princesses: Britney Spears, Jennifer Lopez and Gwen Stefani.
A planned residency by Britney Spears at Park MGM resort was recently canceled due to family issues.
Fans even caught wind of the show's artwork.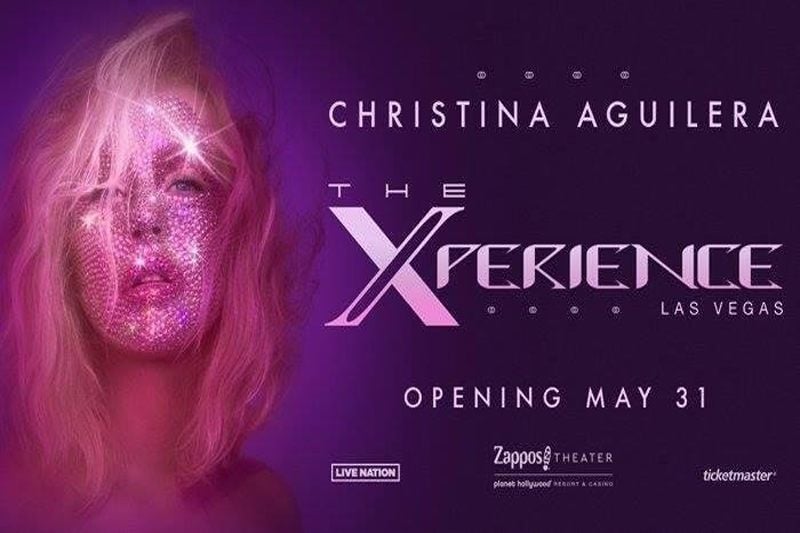 Here are her 2019 show dates for Planet Hollywood.
May 31
June 1, 5, 7, 8, 13, 15, 16
Sep. 20, 21, 24, 27, 28
Oct. 2, 4, 5
While we're sure the folks at Caesars Entertainment, owners of Planet Hollywood, and some in the media ("You promised us an exclusive, Xtina!") are pulling their hair out about somebody on Aguilera's team jumping the gun, buzz is buzz and the gaff generated as much or more publicity than the actual announcement.
Social media goofs are an ongoing headache for performers. Obsessive fans never miss a thing. Just ask Celine Dion.
Aguilera's Vegas residency is further evidence, as if we needed more, A-list entertainers no longer see Sin City as a place where careers go to die. For those who do it right, there's big money to be made in Las Vegas.
Time will tell if Christina Aguilera gets it right.
Our suggestions: 1) Price it right. 2) Make it good (as few backing tracks as possible, please). 3) Don't overstay your welcome.