Charcoal Room at Palace Station Brings the Value
Las Vegas has so many great steakhouses, it's virtually impossible to visit them all.
We finally got around to trying Charcoal Room at Palace Station, and we've added it to our list of go-to Las Vegas steakhouses.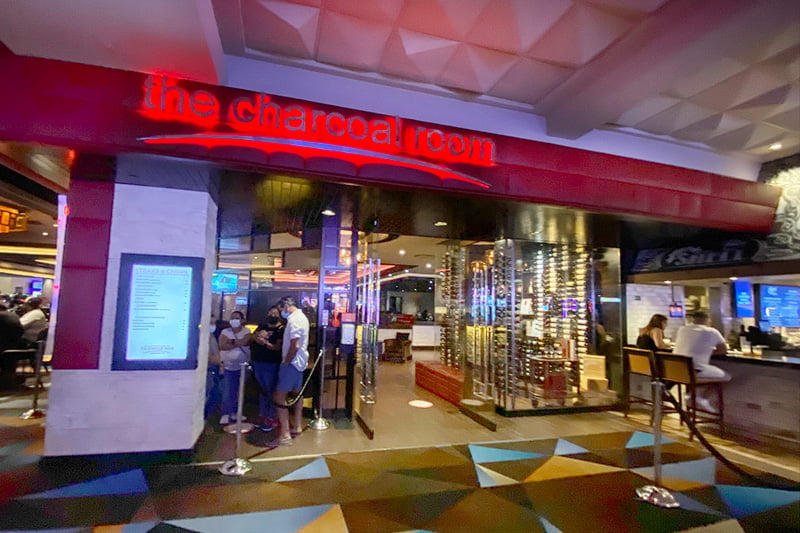 Charcoal Room at Palace Station isn't flashy, but what it lacks in Strip-style glamour it more than makes up for in value.
Palace Station caters mainly to locals, so the price points are appealing, with most entrees about 25 percent less expensive than equivalent offerings on The Strip.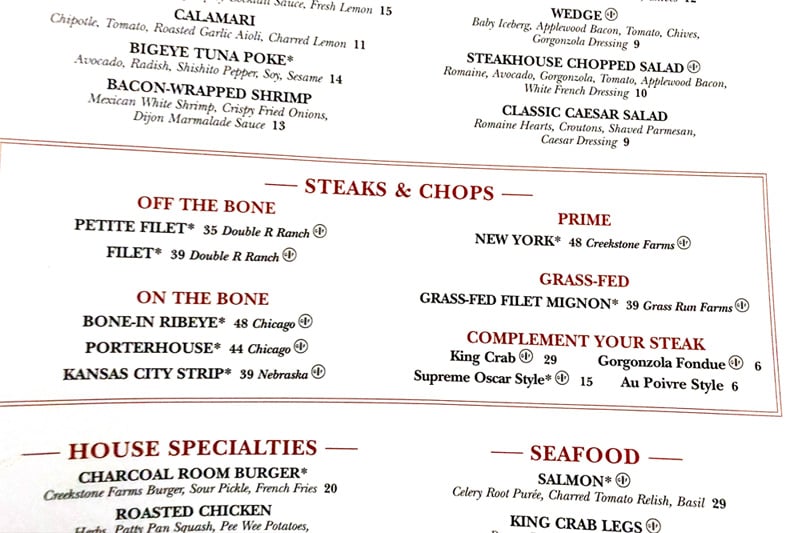 Every part of the meal, from the bread to the steak to the dessert, hit all the right notes at Charcoal Room.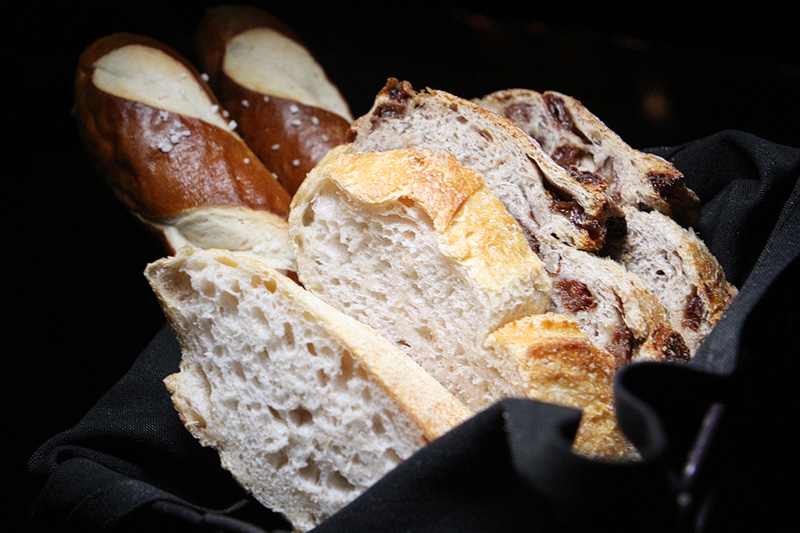 See the full menu on the Palace Station Web site.
We went for the grass-fed filet mignon from Grass Run Farms, whatever that might actually be, and it was excellent.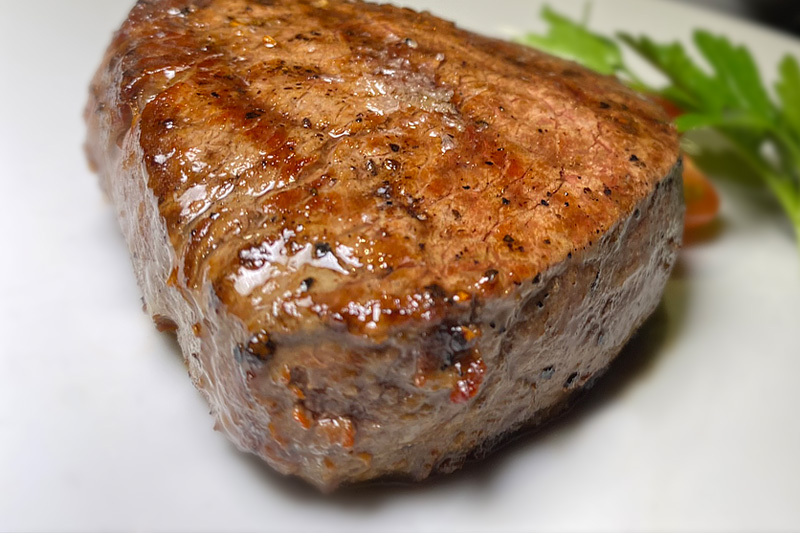 A highlight of our visit was a signature cocktail we would like several dozen more of next time.
We would share the ingredients in the Absolutely Bananas cocktail, but that would involve "having taken notes" or "listening to the server rather than drinking our Absolutely Bananas cocktail," so, you're S.O.L., sorry.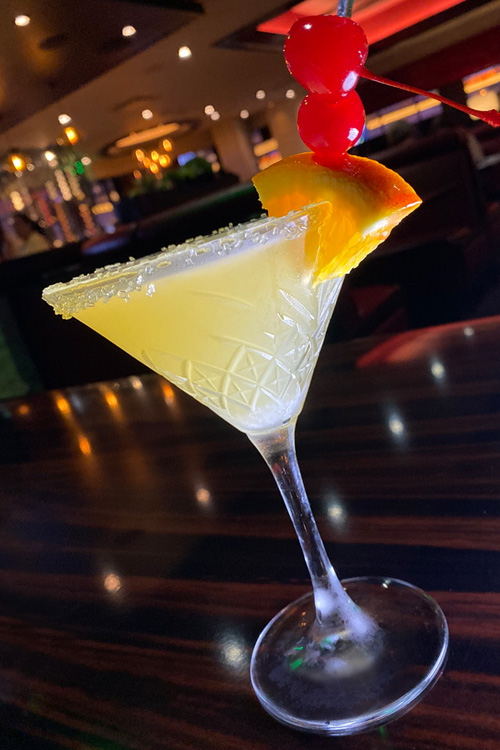 The service at Charcoal Room was top notch, as expected at a place in the Stations Casino family.
We're a big fan of the style of service where someone's helpful when needed, without the constant interruptions to see how things are going.
We also love servers who watch the liquor level in our glass. Ask too soon (glass half full) and it's awkward, wait too long and it feels like you've been wandering the Mojave for a week with holes in your safari hat. Yes, that's exactly what it feels like.
Thankfully, Charcoal Room nails it on all counts.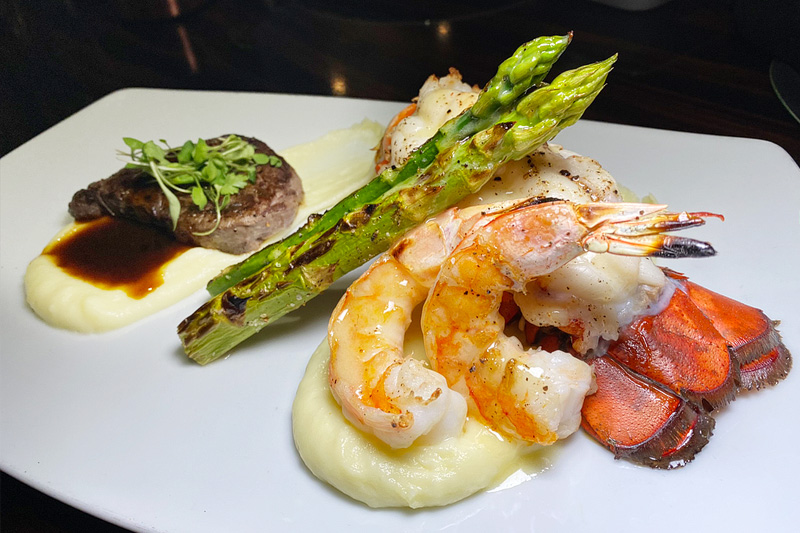 Palace Station is about five minutes west of the Las Vegas Strip, and the Charcoal Room is just off the casino floor.
Charcoal Room is next to the casino's popular oyster bar. "Popular" is probably an understatement. The line for the oyster bar starts at the entrance of Charcoal Room and often stretches to Hoover Dam.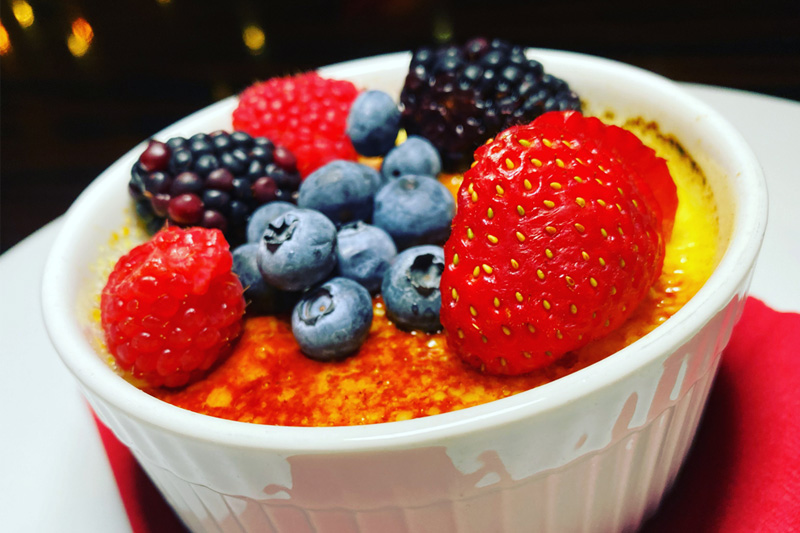 Many tourists don't venture away from The Strip or downtown during a visit, but Palace Station is worth a little rideshare action.
Palace Station recently got a major overhaul and the casino's transformation has been amazing. Bottom line: Less train, more urbane.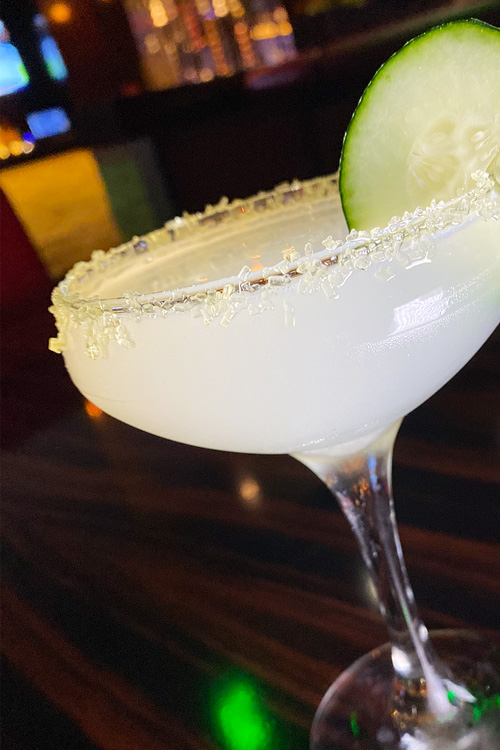 Palace Station has a new dining offering in the works as well. The casino is working with Clique Hospitality to open a new restaurant, Tailgate Social, in November 2020. Tailgate Social replaces the recently-closed burger place, BBD's. Fair warning, there may be sports.
Big thanks to the Charcoal Room steakhouse for hosting our visit, a refreshing value just off the Las Vegas Strip, and we can't wait to Absolutely Bananas again soon.