"Celestia" to Open in Tent Outside Stratosphere
"Absinthe" did it at Caesars Palace. A show called Fuerza Bruta is doing it at Excalibur in February.
"Celestia," a new Cirque-style show coming to The Strat will do it, too.
What do all these shows have in common? They take place in tents.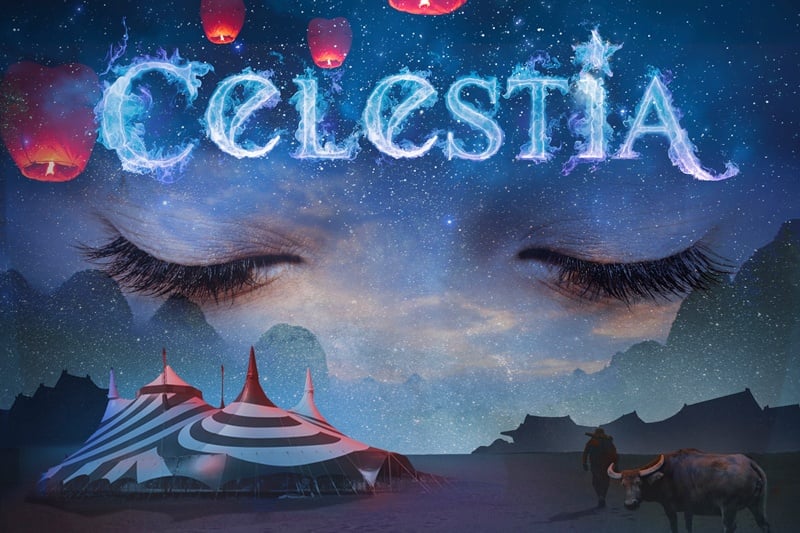 In the case of "Celestia," it's a 200,000-square-foot state-of-the-art tent. Which, in the parlance of entertainment venues, is one bigass tent.
We've gotten question about the tent outside Stratosphere for several weeks, and you sort of can't miss it.

"Celestia," which opens January 30, 2019, is an all-new international production featuring 32 performers. (Update: The opening date has been pushed back to March 30, 2019.)
The 90-minute show will feature acrobatics, aerialists, contortionists, dance, fire, silks acts and magic.
"Celestia" comes from Sasha Ivanov, former music director for Cirque du Soleil's show, "Kooza."
The new show boasts other entertainment heavy-hitters as well. The Technical Director of Acrobatic Elements is Juan Carlos Valencia who worked for more than 25 years for companies like The Royal London Circus, Ringling Bros. and Barnum & Bailey.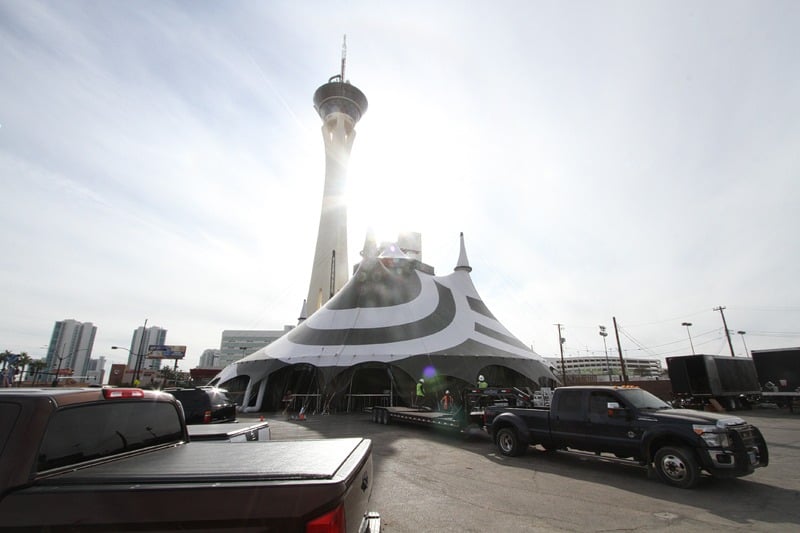 The choreographer of "Celestia" is Bonnie Story. Her work has been showcased on shows like Fox's "So You Think You Can Dance" and three Disney Channel "High School Musical" films.
We hear the production has some serious financial backing, and may go on the road following its open-ended run in Las Vegas.
The show's Web site was recently updated to show one of those "Wheel of Death" things, easily the most harrowing part of the dearly-departed "Zarkana," formerly at Aria.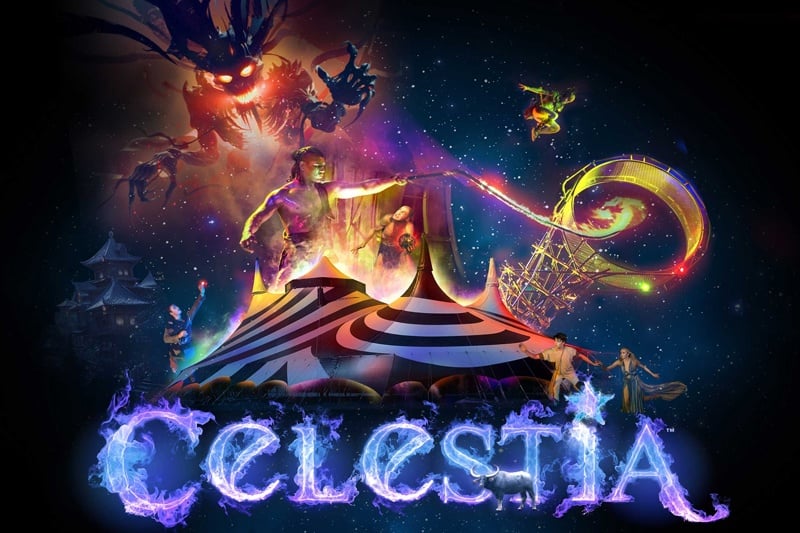 It's an interesting time to open a Cirque-style show, actually. Reports are many of the Strip's six Cirque du Soleil shows are at half capacity most nights.
Note: It's seven Cirque shows on The Strip if you count "Blue Man Group," owned by Cirque, or eight if you count "Le Reve," which has no affiliation with Cirque other than absolutely being a Cirque show.
Check out our One Minute Guide to All the Cirque Shows in Las Vegas.
Keep in mind "Mystere," Cirque's longest-running show in Las Vegas, opened in December 1993, a quarter century ago.
A big benefit of hosting a show in a tent, rather than a traditional theater, is the costs are comparatively low. "Celestia" has what's known as a "four-wall" deal with Stratosphere. The producers front all the costs, but also get to keep the profits (other than paying The Strat for use of the vacant lot).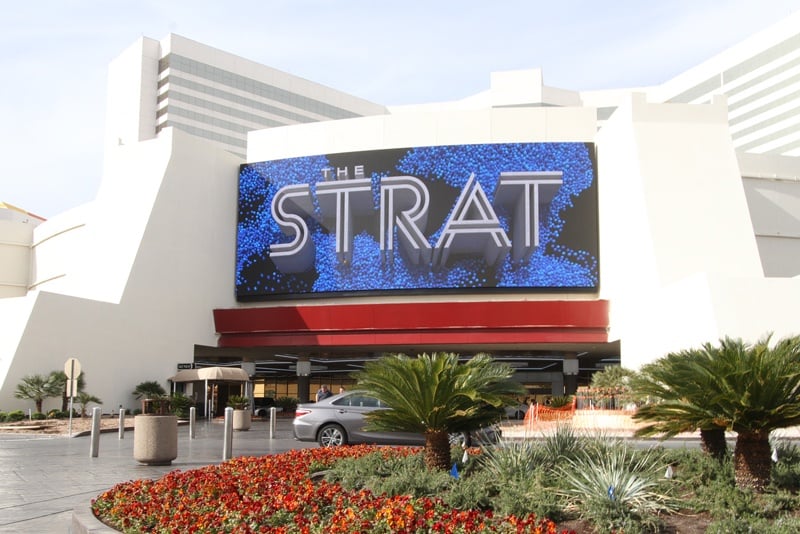 "Celestia," like its Cirque counterparts, will also benefit from the fact such productions don't rely heavily on a story, so foreign visitors don't need to know English to enjoy the show.
Tickets are on sale and run $29 to $89. There are also tickets for $69. We'll be getting the $69 tickets, because we're 12.
Here's to new things in Las Vegas, especially ones with attractive, bendy people in them. Just saying.