Caesars Entertainment's Post-Merger Executive Shuffle is Eye-Opening
We got our hands on another internal Caesars Entertainment document and the information is revealing.
The document is a message from Anthony Carano, President and Chief Operating Officer of the new Caesars Entertainment. Caesars Entertainment just merged with Eldorado Resorts, and the company has wasted no time in shaking up its management ranks.
The document shows the company's new Senior V.P. and General Manager organizational structure, and it contains some sweeping changes. Effective immediately.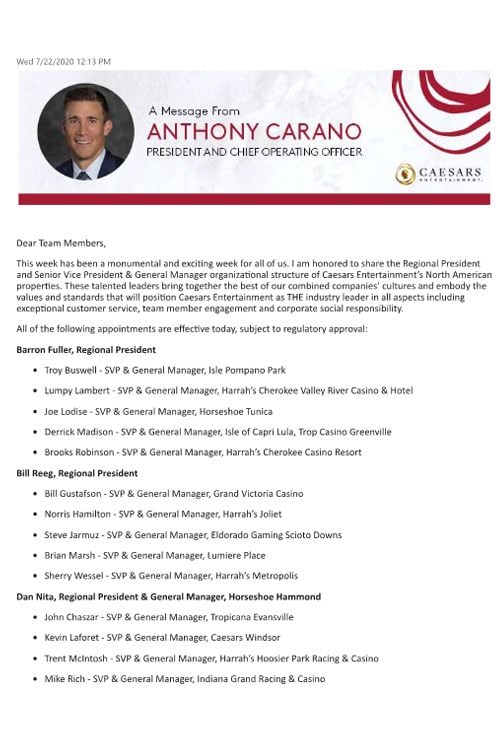 Here's page two of this illuminating document.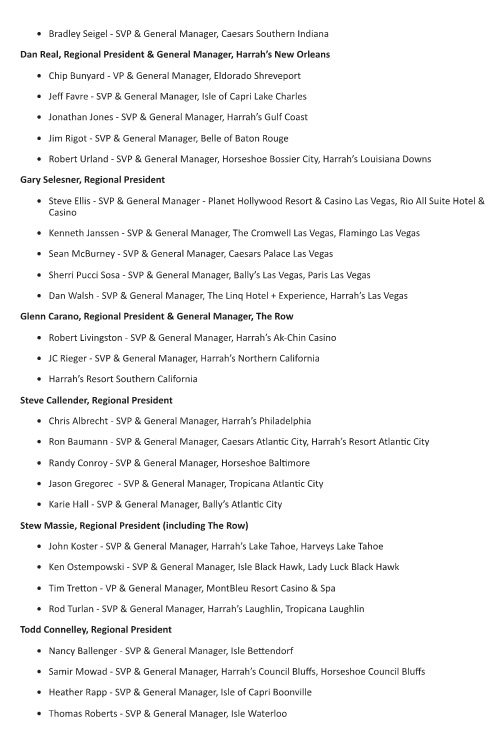 The first observation is: Holy crap, the new Caesars Entertainment has some serious work to do on gender diversity.
Our quick tally shows 35 top executives who are male and just five who are female.
That's a massive gap, especially because the old Caesars Entertainment has constantly touted its track record for diversity and inclusion.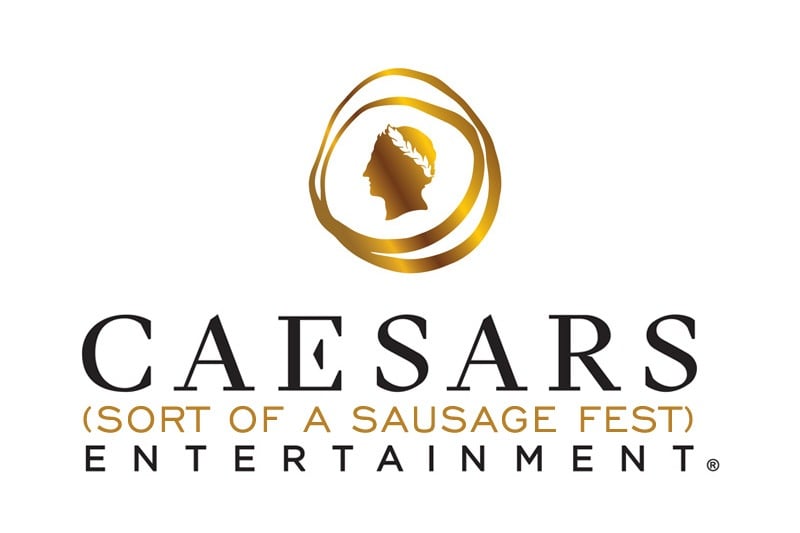 Another item of note: Note the grouping of Planet Hollywood with Rio Las Vegas. The Rio was recently sold and will be managed by Caesars Entertainment, and this move indicates that could also be the plan for Planet Hollywood.
There's been a lot of chatter about the potential sale of Planet Hollywood, but tribal in nature (the Seminoles have kicked the tires, reportedly), but also involving a company that would be new to Las Vegas, Twin River Worldwide Holdings.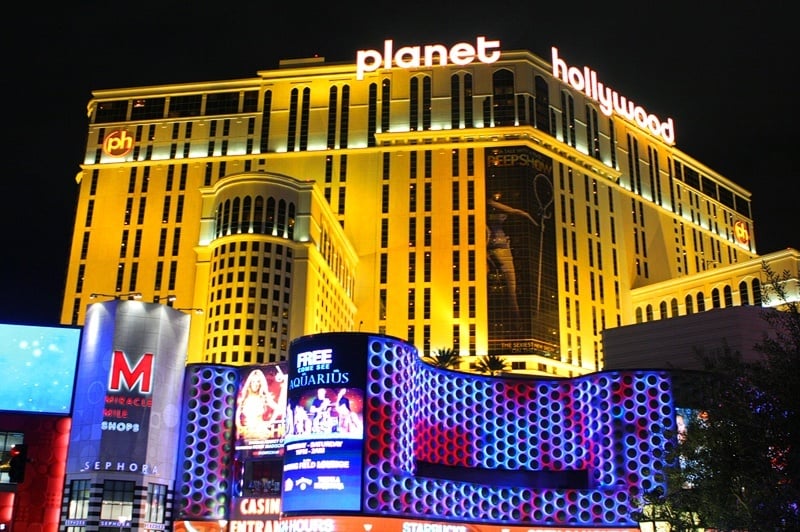 Lastly, these executives can consider themselves lucky, as there are several waves of layoffs in the works, and that was the plan prior to COVID-19. The layoffs have been called "synergies" by the top exec at Eldorado Resorts, and the goal is to save $500 million in these merger efficiencies.
This list confirms Caesars Entertainment has a deep pool of experienced gaming executives with massive institutional knowledge.
The combined talents of Eldorado and Caesars will give the new company its best chance of success during a challenging and unprecedented time.