Caesars Entertainment Rolls Out Big-Ass Convention Center Details
Caesars Entertainment has revealed some details about its Caesars Forum conference center, expected to open in 2020.
The new convention space will have 300,000 square feet of flexible meeting space, or roughly the size of Iowa.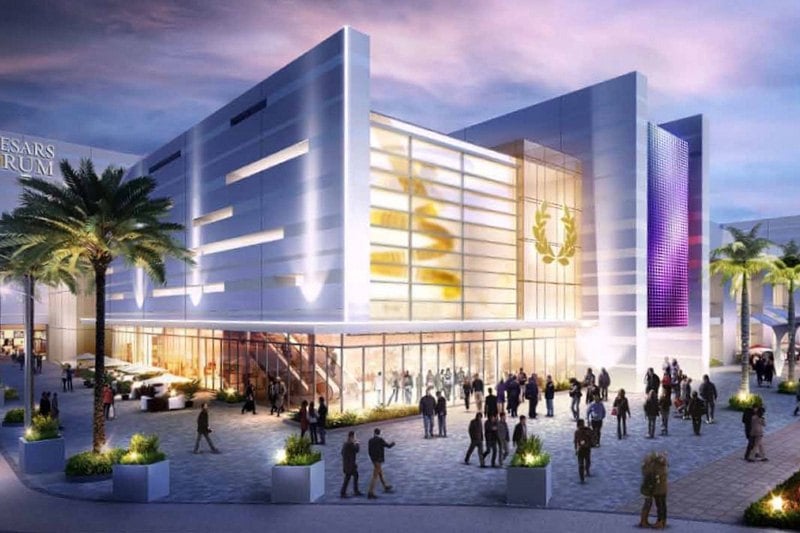 The Caesars Forum will have four ballrooms (two at 108,000-square feet and two at 40,000 square feet), and more than 100 "break-outs," mainly due to eating fried foods.
The company touts the fact the convention center will be LEED Silver Certified, despite the fact no one in the history of the planet Earth has ever chosen a conference facility based upon whatever that means.
The Caesars Forum will sit just behind (to the east) of the Linq promenade, near the Flamingo and Harrah's hotels.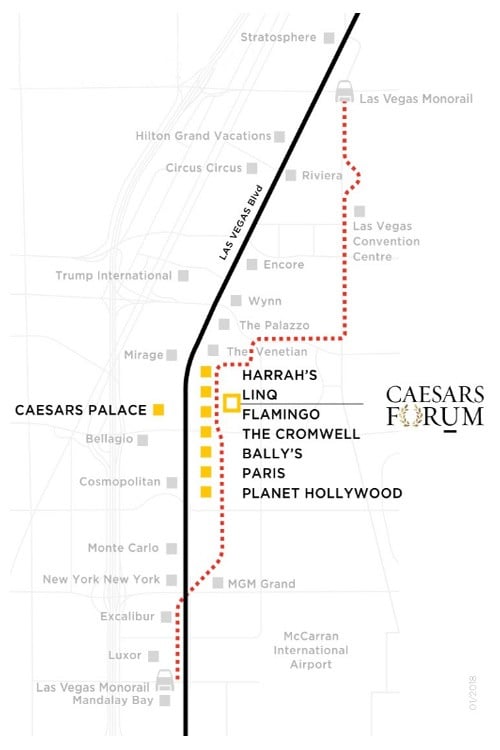 The new project boasts the "two largest pillarless ballrooms in the world." Yes, random, but in Las Vegas you're not permitted to start a project unless it has the largest something.
Here's an online version of the fancy sales brochure for the Caesars Forum.
The massive Caesars Forum project is testament to these facts: 1) Las Vegas is making huge investments in convention space, and 2) even we can't make convention space interesting.