Lego Delays Release of Architecture Las Vegas Set to Replace Mandalay Bay
We were giddy when we learned Lego would be featuring Las Vegas in its popular Architecture series.
Lego Architecture Las Vegas, set #21038, was set to feature the Las Vegas sign, Mandalay Bay, Luxor, Encore, Stratosphere and Fremont Street Experience.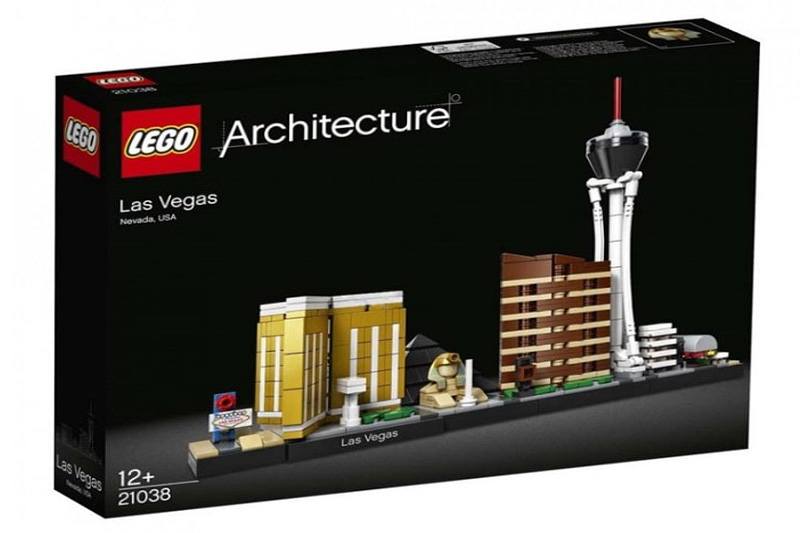 It's now been learned Lego has delayed release of the set due to a redesign. Apparently, there was a last-minute change in the set's design due to the mass shooting at Mandalay Bay on Oct. 1, 2017.
The set was originally supposed to his shelves in February 2018, but now it's likely to be released on September 2018.
The news originally appeared on a German Web site, and was then shared on TheBrickFan.com.
Concerns about including Mandalay Bay is understandable, although replacing the resort with another hotel certainly isn't going to help the stigma resulting from the tragedy took place near the site. We suspect there are ongoing discussions about rebranding Mandalay Bay, although, no announcements have been made in that regard.
It seems the Mandalay Bay space in the set is up for grabs.
The first structure that sprang to mind was the abandoned SkyVue site across the street from Mandalay Bay.

The Lego Architecture series has highlighted a number of city skylines and well-known buildings. Other cities have included Shanghai, Chicago, London, Sydney and New York City.
Beyond the issue of Mandalay Bay's inclusion in the set, Lego is no doubt reconsidering whether Steve Wynn's Encore hotel should be featured. Wynn is in the throes of a full-blown sexual harassment scandal, and even if vindicated, Lego's family-friendly brand may want to steer well clear of any association with the controversial mogul and his resorts.
Whatever's decided, we'll be among the first to purchase the Lego Architecture Las Vegas set. Then, again, the sets are intended for those 12 or older. Oh, like they're going to check I.D.s.