Budweiser Beer Park is Brewing at Paris Las Vegas
Construction of the soon-to-debut Beer Park by Budweiser is well under way at Paris Las Vegas, so we stopped by to check on the progress.

The new Beer Park is located on a 10,000-square-foot deck above Hexx Kitchen & Bar, previously the Sugar Factory.
Beer Park will have 100 draft, can and bottle beers to choose from, 100% of which this blog will not be having because we have never actually had a beer. No, we are not Mormon, we just think beer smells sort of unpleasant.

Still, we understand there are others who enjoy beer quite a bit, sometimes to the point of jumping headlong into the canal at Venetian and suffering serious head injuries. Hey, different strokes.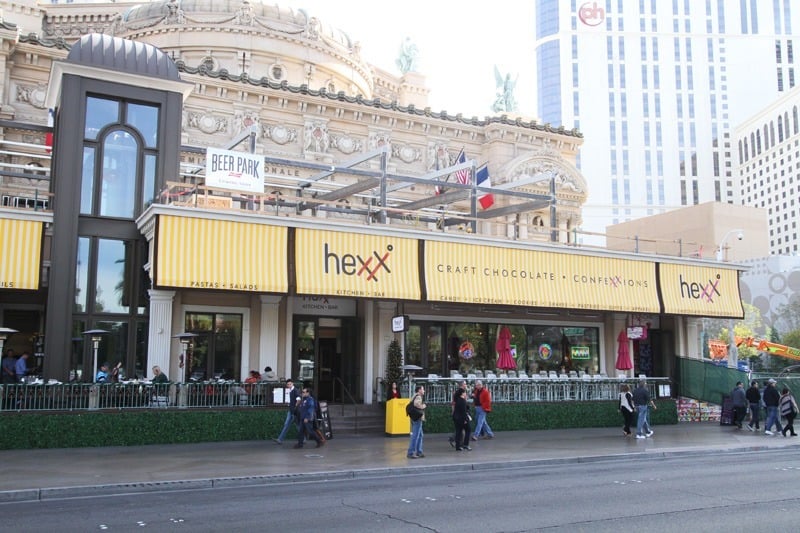 Beer Park will boast an outdoor grill and picnic tables, as well as dozens of televisions, because it's the law.
Here's a look at what Beer Park will look like when it opens in January 2016.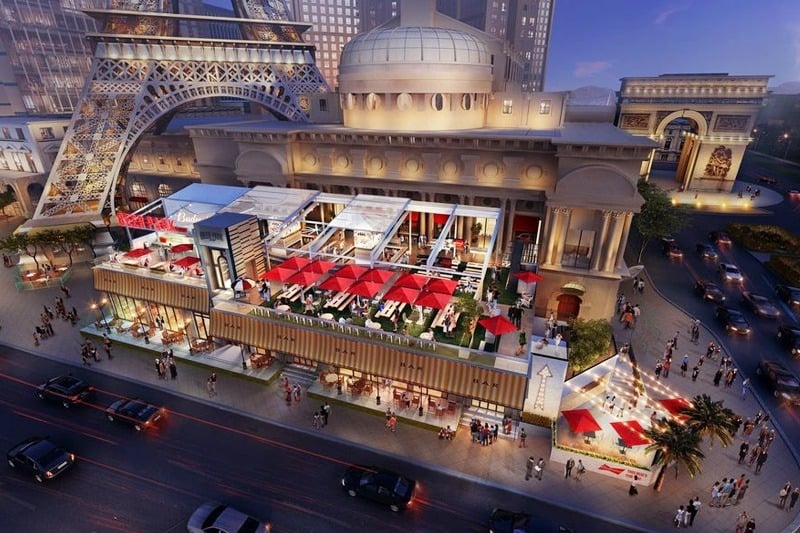 Here's a look inside the Beer Park by Budweiser.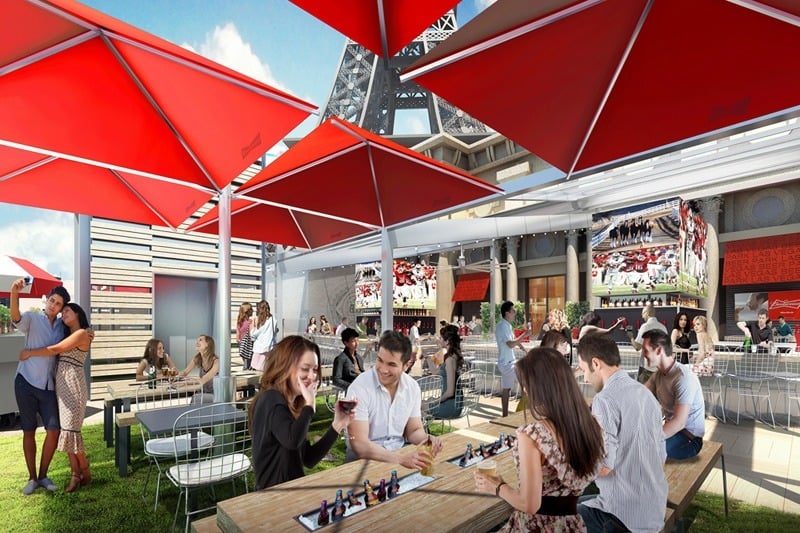 Beer Park will be going for a ball park, tailgate party, neighborhood park picnic vibe.
Beer Park at Paris will "encourage socializing" with games like pool, bean bag toss and darts. So, Beer Park will be like Gold Spike, but without the "Real World" cast and reliable wifi.
Beyond the beer, food will be available, including by roaming carts. Meats will be made on a custom Budweiser Beechwood Grill that infuses the flavor of beer into the aforementioned meats. Which, we take it, the folks at Beer Park intended to be an appealing in some way.
Beer Park will feature a new takeaway counter, replacing the former walk-up slushy dispensary, Liquid Sugr. Will you find a photo of the former Liquid Sugr on any other blog? Of course not. Do you actually care if you see one? Of course not, but that's hardly the point.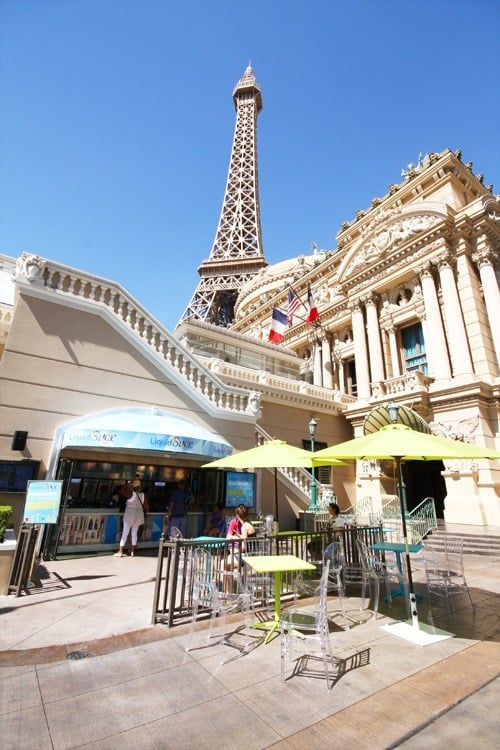 Here's a look at the former Liquid Sugr now.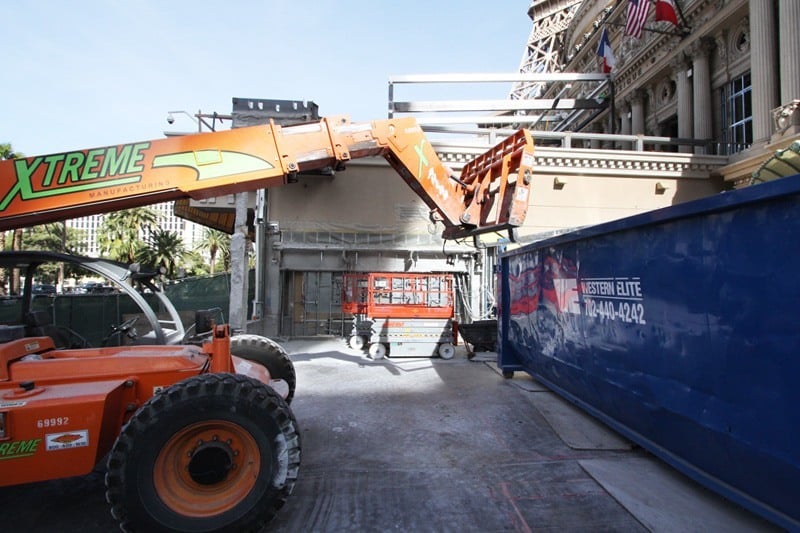 What else do we know about Beer Garden?
Beer Garden will have a rectangular bar seating 80 people and a dining room accommodating 200 guests, the vast majority of them arguing passionately about various sports.
Beers will presumably be served at precisely 31 degrees, said to be the optimal temperature for Budweiser. There will also be cold "plates" at each seat of the bar to keep beers cold, although this should not be a problem in the winter months as temperatures in Las Vegas dips to an average low of 34 degrees in December.
Beer Park assures, however, customers will be comfy both during the winter and summer thanks to misters and heaters.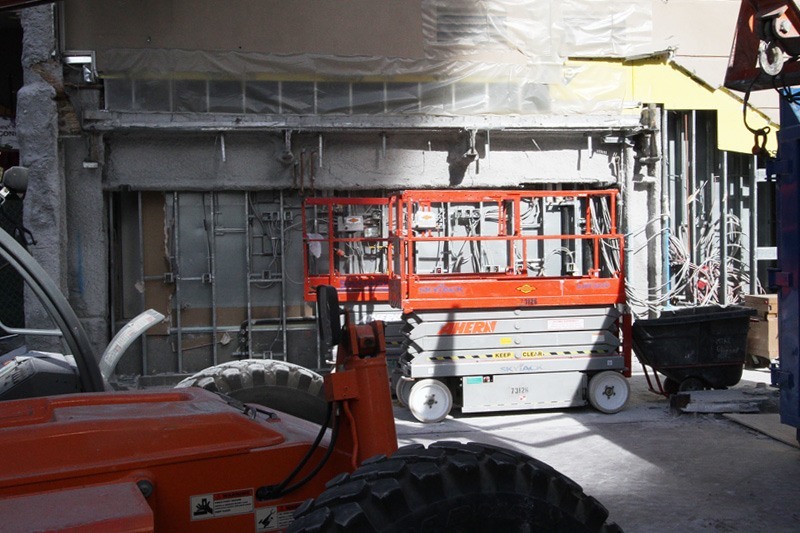 Apparently, there will be gambling at Beer Park at Paris, as well as a DJ and VIP area.
Beer Park will be open from lunch to late night, then will transition into a bar setting for those 21 and older after 10:00 p.m. Find out more at the official Web site, BeerPark.com, a domain name for which we're thinking Budweiser or Caesars Entertainment (owners of Paris Las Vegas) spent a metric ass-ton.
While we were checking out the Beer Park construction, we had to also check in on the construction next door. That was a huge mistake, of course.
The CVS at Bally's continues to grow, threatening to swallow Bally's completely.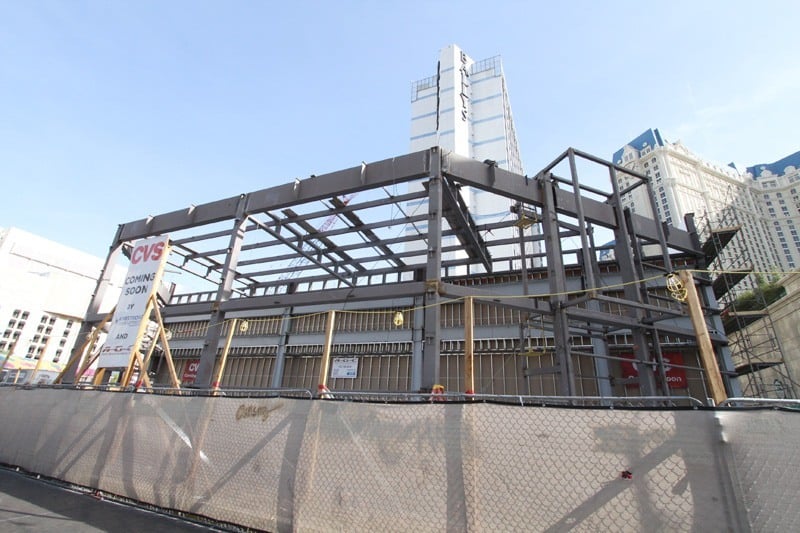 Sorry to put a damper on the excitement of the Beer Park, but seriously, it's unclear whether building this CVS is better or worse than the 1980 hotel fire at this site that claimed the lives of 87 people.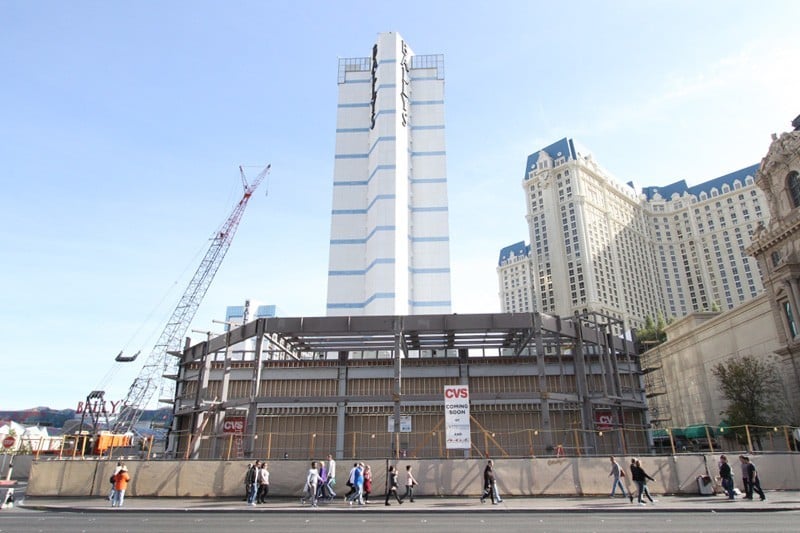 So, by comparison, Beer Park is a revelation and we can't wait for it to open!
Besides, you know there's going to be some enthusiastic cornholing going on at Beer Park by Budweiser, and we wouldn't miss that for the world.