Bruno Mars to Bring Pinky Ring Lounge to Bellagio
Bruno Mars really needs to take some time out of his busy schedule as a pop juggernaut to officially confirm our scoop about his bringing a new lounge to the Las Vegas Strip.
In the meantime, we'll have to go with the Las Vegas Review-Journal getting a quasi-confirmation from "two food and beverage industry insiders familiar with the project."
The new lounge, The Pinky Ring by Bruno Mars, will be at Bellagio.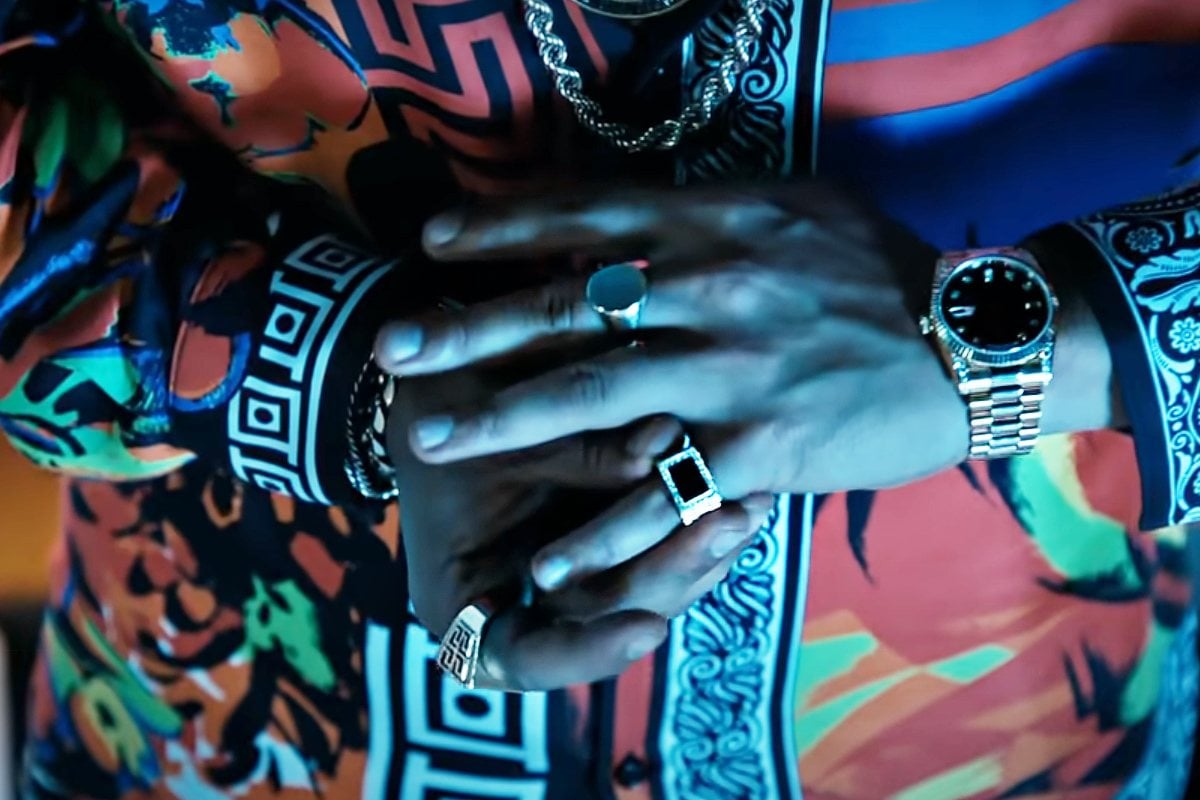 The Pinky Ring by Bruno Mars will take over the Lily Bar & Lounge space as foretold in our Tweet from back in March 2022.
Remember the Bruno Mars lounge going to Rhumbar space at Mirage? Mirage sale put the kibosh on that plan, apparently. Now hear it'll take over the Lily Lounge at Bellagio.

— Vital Vegas (@VitalVegas) March 2, 2022
Bruno Mars originally discussed a lounge in the Rhumbar space at Mirage, but the sale of Mirage derailed that plan.
Lily Bar & Lounge (opened in February 2012) was a Light Group thing. Lily was a revamp of Caramel Bar & Lounge.
Bruno Mars has a long-standing relationship with MGM Resorts, owners of Bellagio, Park MGM (where he's currently doing a residency as part of Silk Sonic) and Mirage (recently sold to Hard Rock International).
Rumors are Bruno Mars really, really likes blackjack. Lounges on the Las Vegas Strip have pretty good margins, so a branding deal could potentially take care of some of those markers.
No details about The Pinky Ring by Bruno Mars at Bellagio have been shared, but we sure as hell weren't going to pass up an opportunity to gloat about beating the Review-Journal to the punch, again.
Odds are the Bruno Mars lounge will have a good number of on-the-nose references to the superstar and his string of hits.
Anticipate a specialty cocktail menu filled with drinks named after his songs. This isn't rocket science.
Here's a head start on the Pinky Ring cocktail menu:

"When I Was Your Martini"


"Finesse Frappe"


"Marry You Slammer"


"Uptown Punch"


"Locked Out Of Heaven" (mocktail, you know, virgin)


"24K Magic Nightcap"


"Buried Treasure" (with Captain Morgan, of course)


"Just the Way You Fizz"


"That's What I Like Smash"


"Blood Orange Grenade"
The decor of the new lounge is likely to have lots of Bruno Mars artwork and memorabilia, and the ambient music will be a non-stop cavalcade of Bruno Mars hits.
We've been in a lot of these meetings.
As is typical for such celebrity-branded venues, Bruno Mars will get five percent of the lounge's gross, and will be contractually required to make an appearance at The Pinky Ring once a year for photo ops.
As he works nearby, it's entirely possible Mars will make more frequent appearances, but that doesn't mean you'll get to talk to him, sorry.
It's time for a music break! This our favorite Bruno Mars video because there's so much Vegas in it. Also, the beats are def or whatever.
Again, this new Bruno Mars lounge hasn't been officially announced or confirmed.
We're so proud of the Las Vegas Review-Journal for jumping into the industry chatter game, despite the fact their attribution key still seems jammed.
The Pinky Ring by Bruno Mars has a lot of potential, and we can't wait to check it out.