Britney Spears Arrives on The Las Vegas Strip, Bedlam Ensues, PH Live Theater to Be Renamed in Her Honor
Planet Hollywood hosted a lavish arrival event for pop star Britney Spears on Dec. 3, 2013. And, much like sex with this blog, the event ended abruptly and with a good deal of head-scratching.
Spears arrived curbside in a 1958 Chevy Impala convertible, accompanied by all the hoopla we've come to expect from Caesars Entertainment, the folks who own Planet Hollywood and other Strip resorts.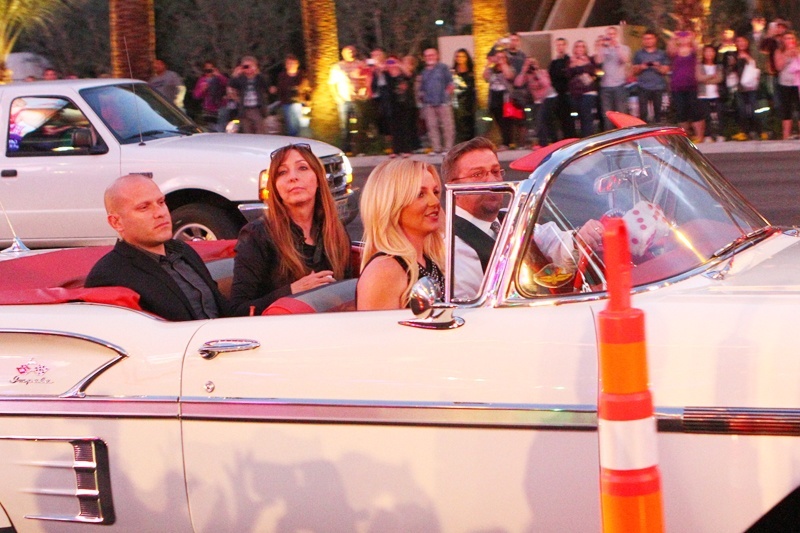 There was some kind of entertainment happening during the event, but many in the crowd didn't realize it was taking place due to the throngs of fans and lookie-loos.
Once Britney Spears hit the red carpet at Planet Hollywood, the place went nuts, of course.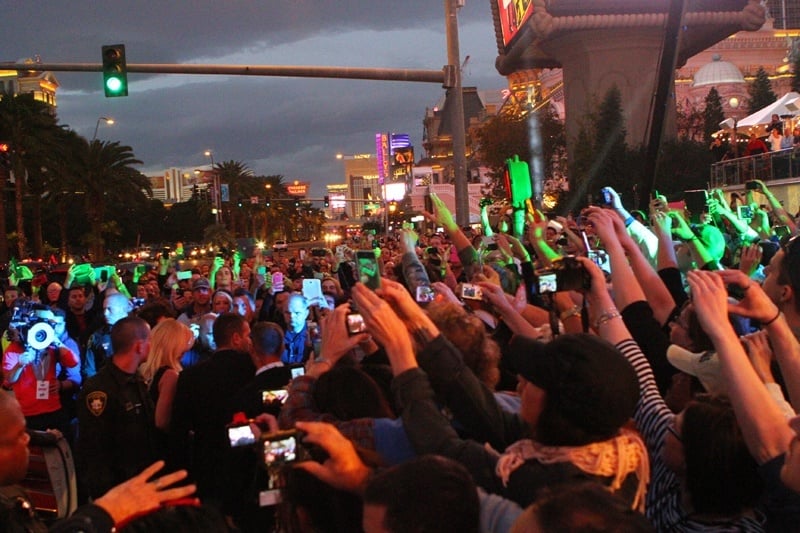 It was a windy day in Vegas, so plans for a pyrotechnic display, a flaming arch, were nixed by the fire marshal.
Here's some video from the arrival extravaganza.
Britney Spears begins her residency at Planet Hollywood on Dec. 27, 2013. Tickets for "Britney Spears: Piece of Me" start at a very reasonable $59 and go up to thousands for a meet-and-greet.
She'll be performing in the PH Live Theater, although the theater will soon be renamed The Axis in honor of Britney Spears' reign. Drai's, the folks behind Drai's After Hours, currently at Bally's, will run the VIP section.
She'll perform 50 shows each in 2014 and 2015, and get paid about $300,000 a pop for each show.
The PH Live theater is being revamped to include VIP bottle service, the first concert venue in Las Vegas to offer this service typically reserved for nightclubs. Britney Spears memorabilia will be on display in the theater lobby.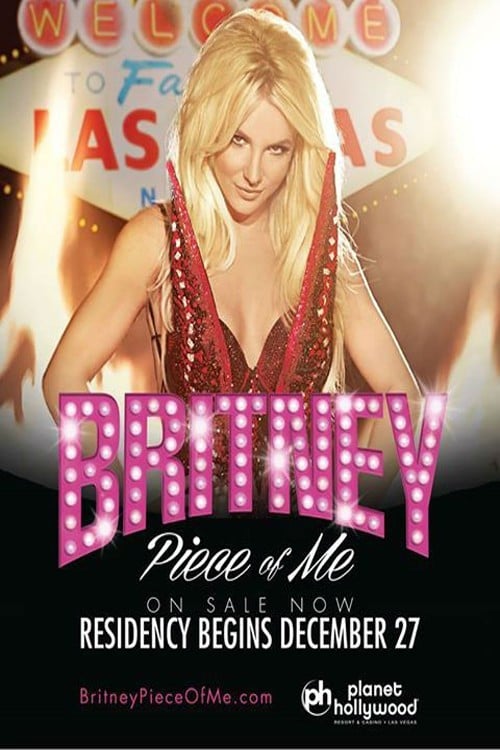 There's no denying Britney Spears generates buzz wherever she goes, so it should be interesting to see if, or how much, she lip-syncs or uses backing tracks during her show, if she'll stir up any juicy controversy, or if she can sustain such a grueling performance schedule for two years.
No matter what happens, expect to see a lot of grown women donning pleated schoolgirl outfits in Las Vegas for the foreseeable future. A trend we're not entirely against at this juncture.