Bocho Downtown Sushi Closes Permanently
A beloved downtown restaurant, Bocho Downtown Sushi, has closed permanently.
Bocho had a loyal following, and racked up a solid 4.5 stars on Yelp and TripAdvisor, but apparently that wasn't enough to help Bocho weather the pandemic.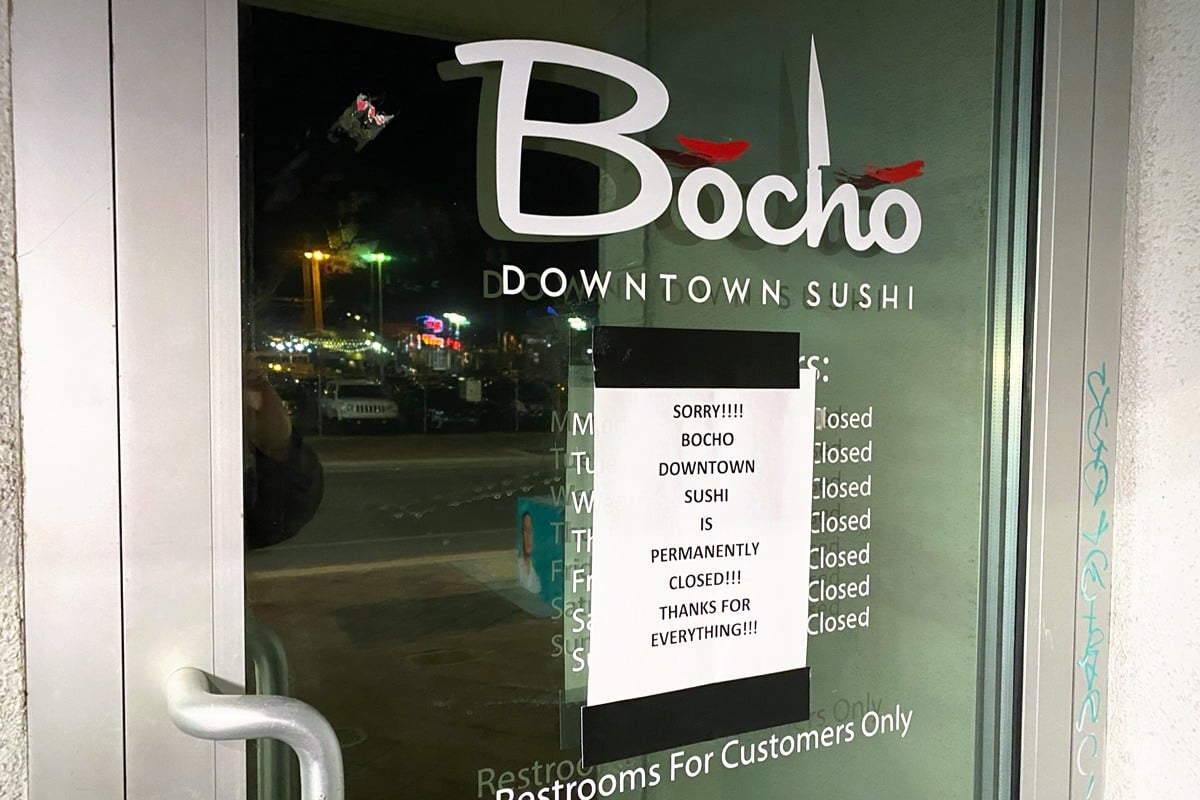 Bocho Downtown Sushi occupied the same building as Carson Kitchen and Donut Bar, at the intersection of Sixth Street and Carson Avenue, in the renovated John E. Carson Building.
There had been rumblings of challenges for Bocho for some time, and rumors the restaurant had closed surfaced back in May 2021. Customers reported erratic hours of operation, but restaurant ownership were quick to dispel the rumor the restaurant had shuttered.
Other reports of struggles date back to 2019.
Bocho opened in 2016, the brainchild of Le Thai (Fremont Street) and 8 East (Circa Las Vegas) owner, and our personal culinary hero, Dan Coughlin.
At the time, Bocho was the only sushi restaurant in the area.
In addition to challenges related to the pandemic, it also could not have helped that there's been non-stop road construction in the area for about two years.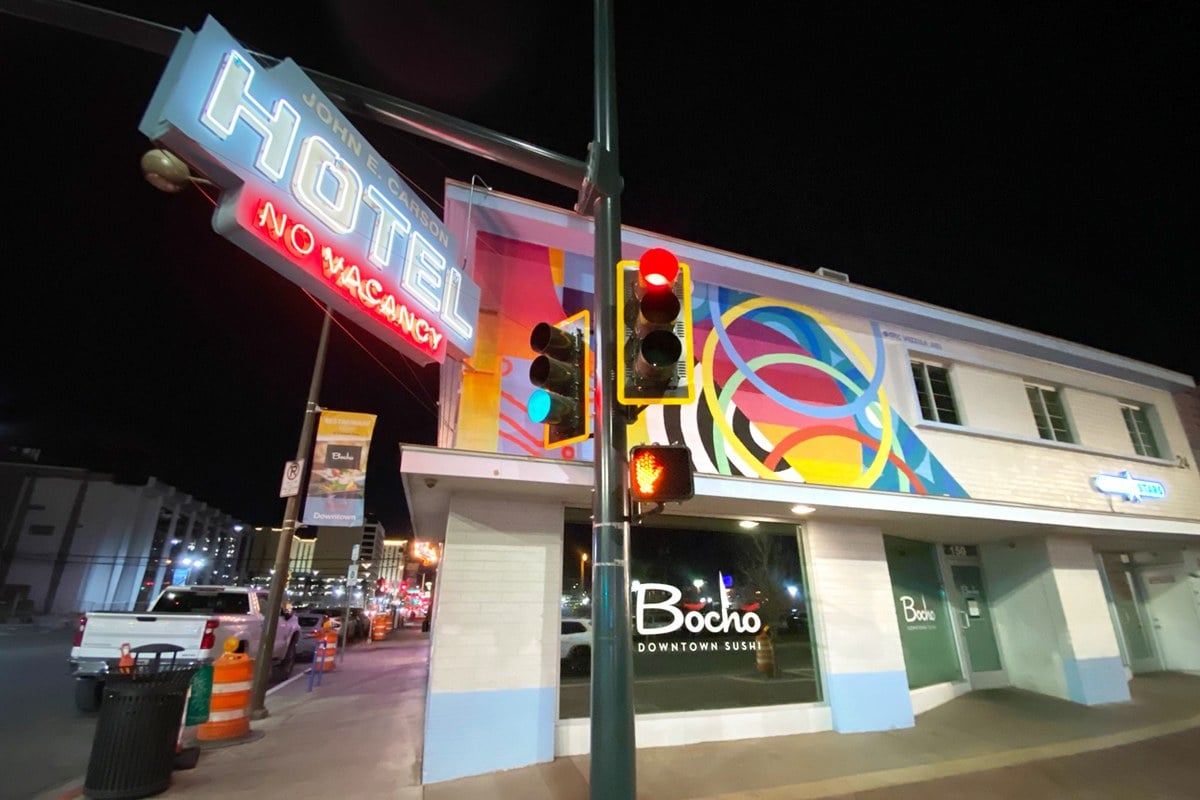 Sushi has been harder to come by downtown recently.
A popular sushi bar at Golden Nugget, Red, hasn't reopened since its closure due to the pandemic, and guests report the sushi bar at Main Street Station's Triple 7 Restaurant has also not reopened, although the restaurant has.
Downtown regulars give a thumbs up to another nearby sushi spot, Sushi Ichiban, located by Eureka restaurant and the El Cortez casino on 6th Street. You can't miss Sushi Ichiban, the sign has caused seizures.
We have never personally had sushi, because we are civilized, but some people seem to like it, and we're sorry to see Bocho go belly up.
Which you knew was a fish reference, but not everyone pays attention like you do, so we had to call it out, of course.