Big Cat Magician Dirk Arthur Will Return to The Strip at Riviera Las Vegas
Ever since the curtain came down on magician Dirk Arthur's show in April of 2012 (when O'Sheas, where his show appeared, closed), the Las Vegas Strip has been without a show featuring big cats. That's about to change.
Dirk Arthur will be opening "Dirk Arthur's Wild Illusions" at the Riviera on Dec. 1, 2014.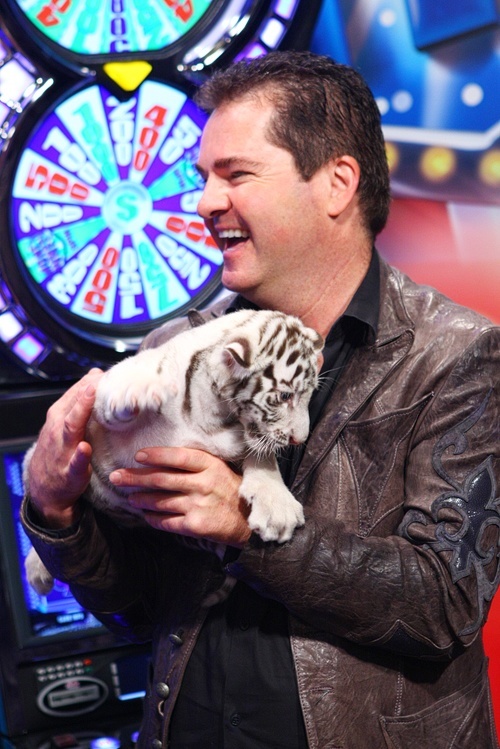 The show will happen in The Riv's Starlite Theatre, and will feature a variety of exotic cats, comedy, dancers and large-scale effects. And quite possibly a duck, from what we recall.
Arthur's collection of animals includes white, orange and snow white tigers, African and snow leopards, ligers (a cross between a lion and a tiger) and a bobcat.
We tend to be as nervous as Roy Horn when it comes to exotic cats being used for entertainment, but we've actually hung out with Dirk Arthur a time or two at his Las Vegas compound (back when we worked at Caesars Entertainment), and he clearly loves his animals and seems to go to great lengths to care for them.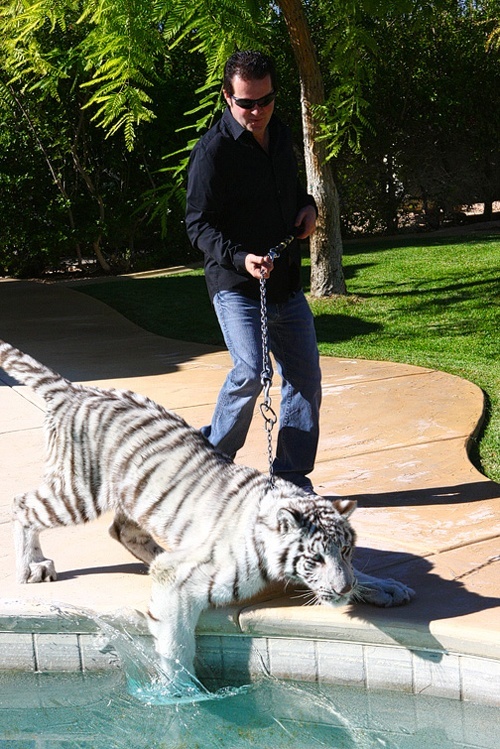 Not too long ago, Arthur had a run-in with the USDA for animal safety and care issues, but was adamant he'd done nothing wrong or illegal, and the concerns were rectified immediately to the satisfaction of inspectors.
To Arthur's credit, 100% of the proceeds from merchandise sales at his Riviera show will be donated to conservation programs and animal sanctuaries.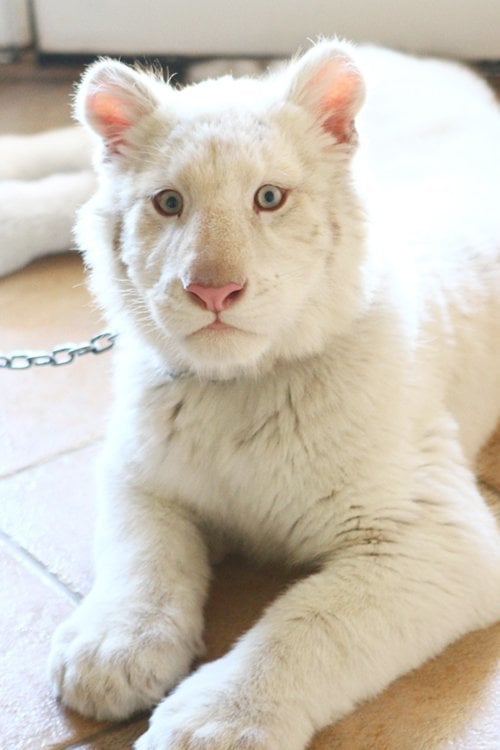 We expect Arthur's return to The Strip may spark some controversy, but he's been doing his thing on the Las Vegas Strip since 1997, so he's weathered his share of protests and seems to handle critics with grace.
Time will tell, and visitors vote with their dollars when it comes to Las Vegas shows.
Otherwise, Dirk Arthur has a likeable stage persona and serves up a classic, family-friendly Las Vegas magic show. He's believed to be the first magician to make a helicopter appear onstage.
Dirk Arthur will fill the space opened up by the departure of magician Jan Rouven. Rouven's show at the Riviera closes Nov. 17, 2014. His new show debuts Nov. 28, 2014 at Tropicana Las Vegas.
"Dirk Arthur's Wild Illusions!" will run Saturday through Thursday at 7:00 p.m. (dark Fridays).
Tickets are $80 (VIP), $55 (Preferred) and $40 (general admission).