Our New Favorite Dessert: Ice Cream Sandwiches at Umami Burger Inside SLS Las Vegas
We've had a lot of Las Vegas desserts, perhaps too many, but dessert is a "carpe diem" thing, so ease up off us, bro.
Lately, we've been obsessing over a decadent new offering at Umami Burger at SLS Las Vegas, formerly the Sahara. It's an irresistible combination of two of the best things, ever, cookies and ice cream.
Behold the object of our desire, the Mies Vanilla Rohe ice cream sandwich from the folks at a company called Coolhaus.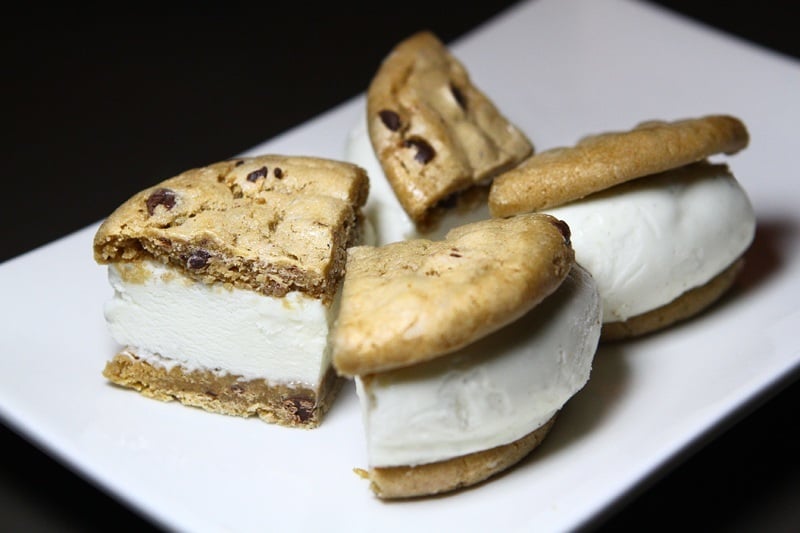 The company responsible for these treats, Coolhaus, bills itself as making "architecturally-inspired gourmet ice cream sandwiches," so all the ice cream sandwich names have an architectural tie-in. Look, we don't have to understand it to put it into our face.
The Mies Vanilla Rohe is named after Ludwig Mies van der Rohe, if memory serves, a German architect considered by many to be one of the pioneering masters of modern architecture. And by "memory," of course, we mean "Wikipedia."
The Mies Vanilla Rohe has chocolate chip cookies and Tahitian vanilla bean ice cream. The cookies are old-school, fresh and the perfect texture. The ice cream is unbelievably good and somehow manages to stay firm from the time it's served to the time it's devoured, which tends to be about 20 seconds.
That's far-and-away our favorite of the four ice cream sandwiches on the menu. Each runs $7. That might seem like a lot for an ice cream sandwich. Please let it deter you from ordering one, because that will leave more for this Las Vegas blog.
The next Coolhaus option is the Mintimalism.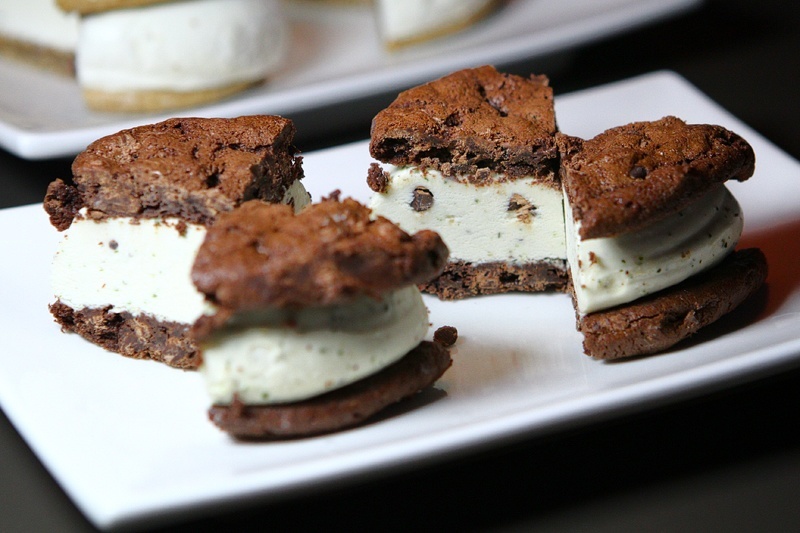 The Mintimalism is a play on "minimalism," an architectural style that uses pared-down design elements. The ice cream sandwich has double chocolate chip cookies and dirty mint chocolate chip ice cream. This one went over exceedingly well with others in our party during a recent visit.
Also highly recommended is the Cara-Mia-Lehrer, with snickerdoodle cookies and salted caramel ice cream.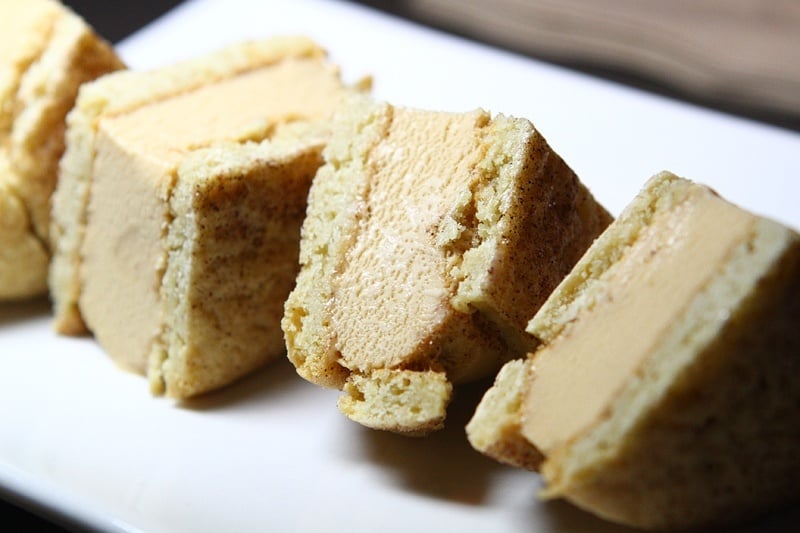 "Cara mia," by the way, means "my beloved" in Italian. The "Mia Lehrer" part of the name seems to be a nod to Mia Lehrer & Associates, a landscape architectural firm in L.A.
We sort of hate learning new things, but you can't help but be curious when the desserts you lust for have such oddball names.
The final caloric delivery device is called the IM-Pei-Nut Butter. It has double chocolate chip cookies and peanut butter ice cream.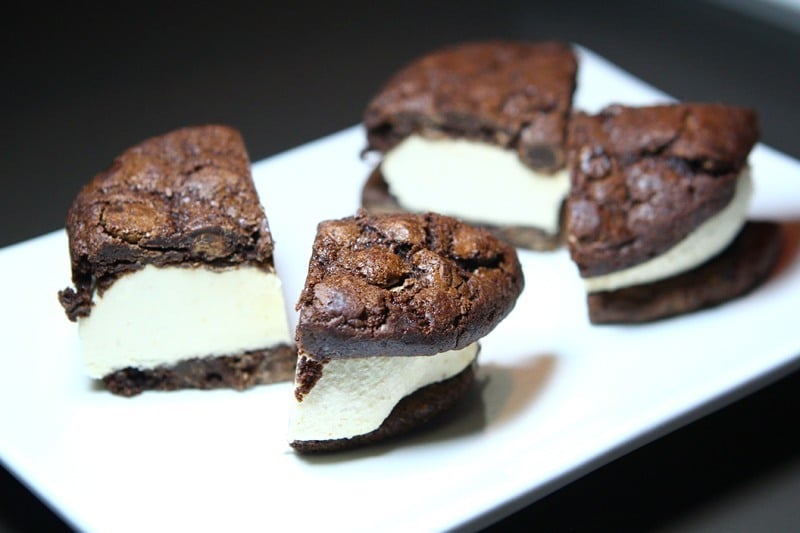 Ieoh Ming Pei, known as I.M. Pei, is a Chinese-born American architect. He's the one who built the glass-and-steel pyramid for the Louvre. The one in Paris. We knew that without looking it up, by the way.
So, you have your work cut out for you the next time you're at SLS Las Vegas. There are no bad choices here, so choose your favorite architect or architectural movement and go for it.
As you're diving into your ice cream sandwich (which can be served whole, but which is typically cut into quarters), it's possibly you'll hear a commotion nearby. That would be this blog's significant other (she works at SLS) attempting to keep us from having a third ice cream sandwich in one sitting. Sorry, attempting in vain to keep us from having a third ice cream sandwich in one sitting. Or possibly fourth.
If you're going to "carpe" something when you're in Vegas, we say make it these bad boys. Leave us a comment to let us know how right we are.