Rumor: Aerosmith Las Vegas Residency Not Happening in 2018
Hopes were high for an Aerosmith residency at the Park Theater in 2018, but it seems those hopes have been dashed by what a reliable source describes as "internal band issues."
Long-standing rumors about Aerosmith residency were seemingly confirmed in an interview with band member Joe Perry. Now, not so much.
Perry, 67, told a reporter the residency would "start in the fall" of 2018.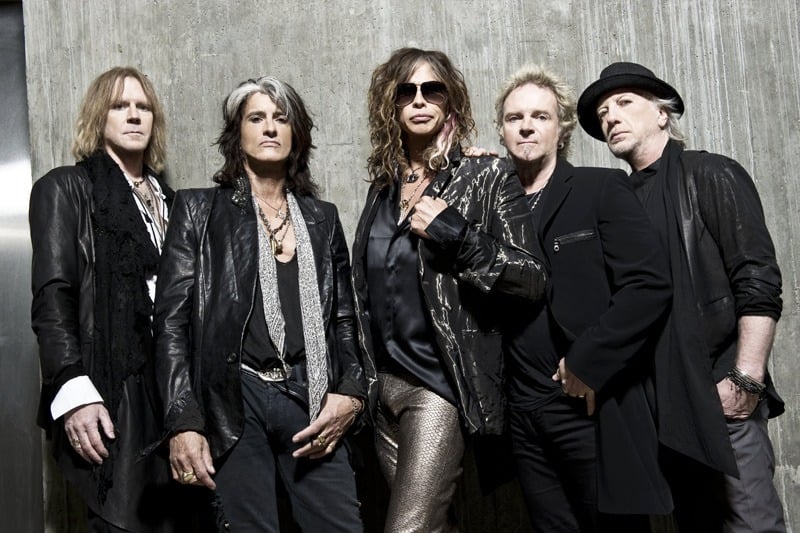 Earlier this week, it appeared contracts were being finalized, but now it seems the deal has fallen through. It's unknown if the band will do a residency at a later time.
The band's eccentric lead singer, Steven Tyler, has been struggling with medical issues that have resulted in show cancellations, but the drama around the Las Vegas residency doesn't appear to involve any of that.
Confession: We wrote that entire paragraph as excuse to say Steven Tyler is 69.
Aerosmith was slated to do 15-20 shows at Park Theater, joining a stellar lineup of talent wooed by the theater's owner, MGM Resorts.
Britney Spears and Lady Gaga are also slated to appear at Park Theater. They'll join Ricky Martin, Bruno Mars and Cher as regulars.
We'll keep our ears peeled for more news related to the Aerosmith residency. Which may not be an appealing visual, but it gets you the scoop you so richly deserve, so just go with it.
Update (8/15/18): Aerosmith has confirmed the band's 18-date Las Vegas residency at Park Theater starts Apr. 26, 2019. The residency will be called "Aerosmith: Deuces Are Wild." Here are the dates of the Aerosmith residency in Las Vegas:
April 2019: 6, 8, 11, 13, 16, 18, 21, 23, 26
June 2019: 19, 22, 24, 27, 29
July 2019: 2, 4, 7, 9