Adele Announces New Residency Dates at Caesars Palace
It's been a wild ride waiting for Adele to do her promised residency at Caesars Palace, but "Weekends With Adele" is finally happening.
All of Adele's previously-canceled 24 shows have been rescheduled, and she's even added eight new dates.
The residency at The Colosseum will run from November 18, 2022 through March 25, 2023.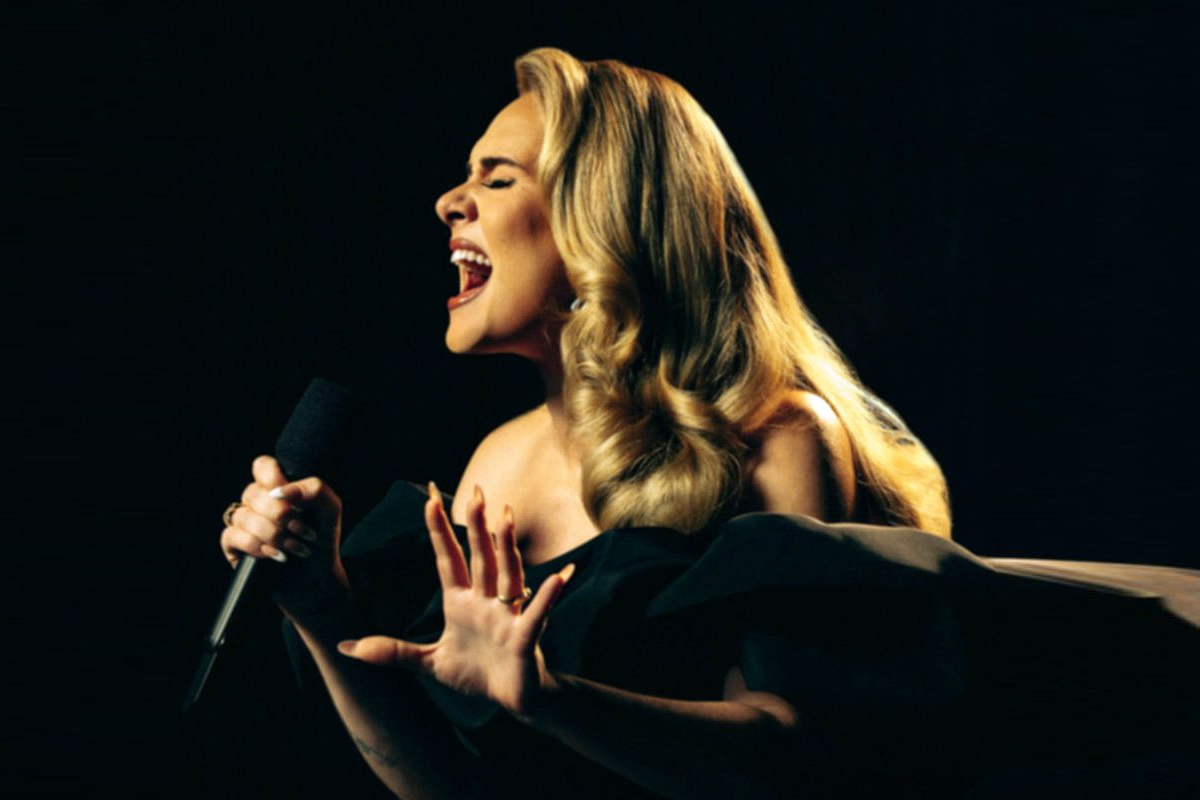 Adele's tearful, last-minute cancelation (sorry, postponement) of her residency is now the stuff of Las Vegas legend.
Her residency was originally supposed to start on Jan. 21, 2022.
Adele said her show wasn't ready.
Since then, Adele not only booted her creative team, but it's rumored she cleaned house twice.
We trust her upcoming show will be a more modest enterprise than the one that caused her concerns.
The original production was to include her floating over a pond. Oddsmakers predict that's no longer a thing. Just sing the damn songs, already.
Here's Adele's message to her fans about the rescheduled residency at The Colosseum.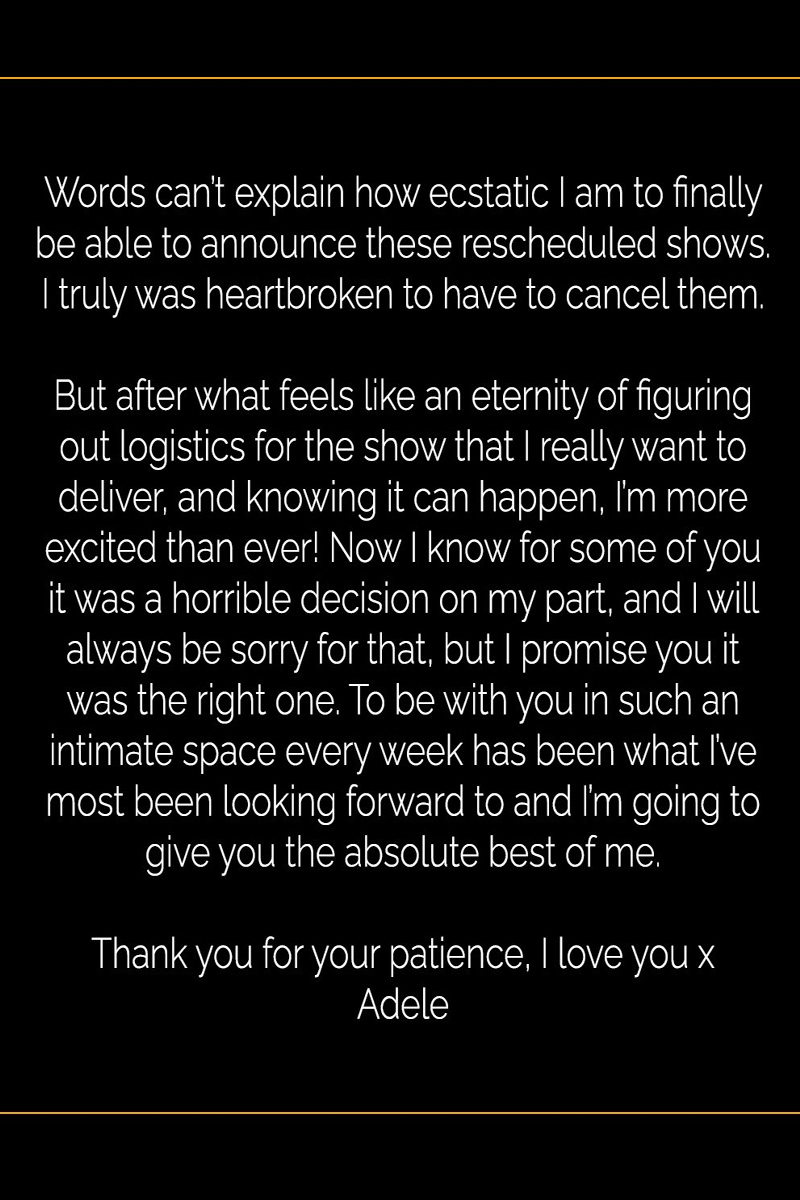 It's unclear what, if any, long-term backlash there might be for the fans she disappointed by canceling her original shows. If anything, the whole episode added some drama to what we expect will be a Hollywood-worthy redemption story.
We get the vibe if Adele shows up and does her promised performances this time, all will be forgiven.
We're still a smidge worried about how Adele will navigate so many performances. Residencies can take a toll on performers, and if dates are canceled again, Adele will be stepping into a minefield given what's already transpired in this saga.
We are not an Adele historian, but we're pretty sure this is the first time she's taken on such an ambitious schedule.
Pacing herself and the humidity-controlled theater (originally built to protect Celine's delicate pipes) should help. She'll also want to avoid being sucked into the Vegas vortex of temptations, of course. Good luck with that.
Adele was true to her word that she's get back to Vegas in 2022, and there's a good chance rave reviews will mend fences, including at Caesars Palace.
Caesars took a big financial and public relations hit when Adele canceled, but mounds of cash heals all wounds in Las Vegas.
Find out more about Adele's residency at her official Web site.
Welcome back, Adele. We never lost faith in you, mostly.
Update (7/25/22): Adele isn't quite out of the woods yet on the P.R. front. We hear from an existing ticket holder they were reassigned a new date, without the option to choose the new date. Awkward and unfortunate. Ticket-holders also have the option to get a refund, but they have to decide by August 1. No pressure.