25 Fascinating Facts About People Who Visit Las Vegas
Much like Las Vegas itself, visitors to Sin City can't be summed up with mere numbers or percentages. Oh, who are we kidding? Everything can be summed up with numbers and percentages!
Each year, the Las Vegas Convention and Visitors Authority does just that with its fascinating Las Vegas Visitor Profile. The 2014 installment of the report reveals a treasure trove of nuanced travel trends. Since this Las Vegas blog doesn't do nuance, we're just going to cut and paste some of the more interesting facts about Las Vegas visitors below.
1. In 2014, 19% of visitors to Las Vegas said it was their first time visiting the city. Question: What took them so long?
2. 58% of visitors arrived via ground transportation, 42% arrived by air.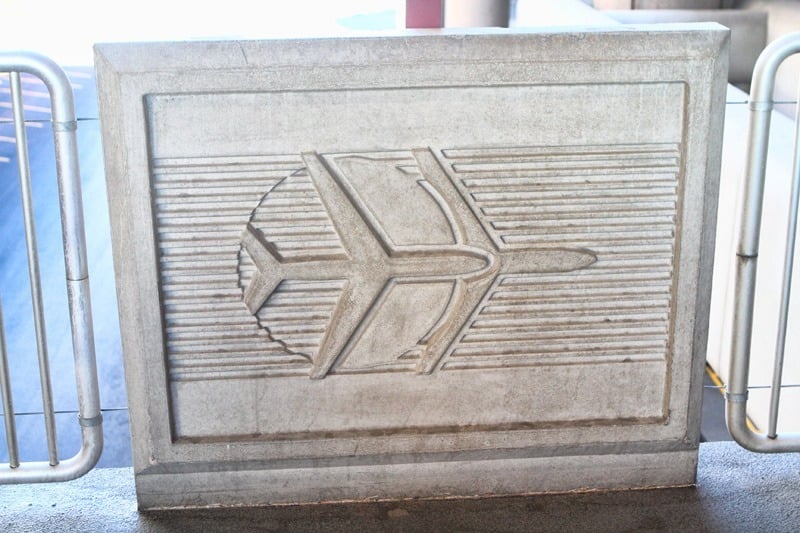 3. Las Vegas visitors in 2014 stayed an average of 3.2 nights and 4.2 days.
4. Over the course of their stay, Vegas visitors spent an average of $281.88 for food and drink. Mainly drink. Or maybe that's just us.
5. Visitors spent an average of $47.56 for shows.
6. 71% of 2014 Vegas visitors said they gambled during their visit, down from 80% in 2010 and 77% in 2011. Slackers.
7. 10% of Vegas visitors had children (under 21) in their immediate party. Nobody's perfect.

8. The average gambling budget of Las Vegas visitors in 2014 was $530.11.
9. 65% of 2014 visitors attended shows during their stay, down from 72% the year before. We have no idea what accounts for the drop in show attendance. Duck Commander Musical wasn't even a thing in 2014.
10. 19% of Las Vegas visitors in 2014 were from foreign countries. Which, when you think about it, most countries are. Foreign. Please try and keep up.
11. 36% of visitors said they'd visited downtown Las Vegas during their trip. That's an increase of 6% over the prior year. We should work on commission.
12. Of those who visited downtown, 59% said the main reason was to see the Fremont Street Experience.

13. 88% of Vegas visitors surveyed gambled on The Strip, 27% downtown, 6% on the Boulder Strip. The rest "gambled" by fornicating in a unisex restroom, unless we just made that part up.
14. When visitors were asked how many casinos they visited during their stay, the average was 5.7. The .7 was Casino Royale. It's adorable.
15. Of visitors who said they planned to visit somewhere near Vegas before or after their Las Vegas visit (16% said "yes"), the three most popular destinations were the Grand Canyon (67%), Hoover Dam (51%) and Zion National Park (20%).
16. 8% of Vegas visitors said they'd been to a hotel nightclub that charged a cover charge.
17. 2% of those surveyed has visited a pool party or day club.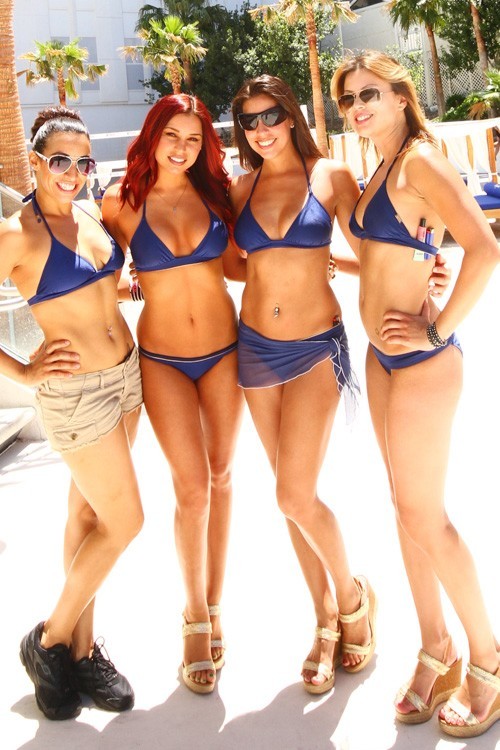 18. 77% of visitors who saw a show in Las Vegas went to a lounge act. Note: Those tend to be free, so not a giant leap in logic.
19. Among all the visitors surveyed, their average number of visits to Las Vegas over the past five years was 5.7.
20. 9% of visitors said they'd attended a convention, trade show or corporate meeting while in Las Vegas. Which is like being shot with a tranquilizer dart, but involving a lanyard.
21. 52% of visitors decided where to gamble after arriving in Las Vegas.
22. 7% of visitors said they'd visited a spa during their trip. Spas just whipped your ass, day clubs.

23. 68% of visitors said they used the Internet to plan their Vegas trip. Side note: 100% of people used the Internet to read that statistic.
24. Of those who said they used used social media Web sites during their visit to plan their activities in Las Vegas (28% of all visitors surveyed), 51% said they used Facebook and 34% said they used Twitter.
25. 30% of visitors arrived in Las Vegas on a weekend, 70% arrived on a weekday.
Again, these numbers are for 2014, and the survey results were the result of first-person interviews with 3,600 randomly-selected visitors. Second-person interviews are so much less fun, don't you think?
Hope you had as much fun looking these over as we did lifting them from the Las Vegas Convention and Visitors Authority report. (Here's the entire report in .pdf format if you're into that kind of thing.)
For the record, this is as close as we get to enjoying numbers. Other than the ones noting the alcohol content of distilled beverages, of course.