The 15 Most Epic Las Vegas Fails of 2014
Las Vegas does so much right, it's hard to nitpick about the things it gets very wrong. Oh, who are we kidding? It's easy.
Here's then are the biggest Las Vegas fails, gaffs, public humiliations and colossal WTFs of 2014, in no particular order, because that would take "thoughtful analysis" and "decision-making," which we're clearly not all that into.
1. Las Vegas Sands Hack
Casino giant Sands Corporation, the company that owns the Venetian and Palazzo, was hit by a disgruntled Iranian hacker and hit hard in February, 2014.
Blindsided, the company's Web site was down for weeks, costing the company an undisclosed ass-ton in revenue, and customer as well as employee data was stolen.
The Sands cyberattack was a wake-up call that sent shock waves through Sin City like a vibrator dropped into a bathtub. Or something.

2. Gansevoort Las Vegas Fiasco
Not familiar with the Gansevoort Las Vegas Hotel & Casino? Understandable, given it exists only in our Las Vegas WTF file. When Bill's Gamblin' Hall & Saloon (formerly Barbary Coast) closed, the plan was to renovate and re-open as Gansevoort.
Announcements were made, logos were designed and renderings were rendered. Then, the plan went sideways. An investigation into Gansevoort Hotel Group revealed one of the company's business partners had connections to Russian organized crime. The hotel's owner, Caesars Entertainment, dropped the Gansevoort name, opting to open the renovated boutique hotel as The Cromwell.
Good times. And by "good," of course, we mean "we couldn't make this crap up if we tried, and we're pretty good at making crap up."

3. Curtains for "Viva Veracruz" and "Sydney After Dark"
They were Las Vegas shows that closed before they ever opened. "Viva Veracruz" was a lavish production commissioned by the government of Veracruz, Mexico to promote tourism. What could possibly go wrong? Everything, it turns out.
The August premiere never happened due to abysmal ticket sales. The show popped up in Sep. for a short stint at Planet Hollywood, and claims it will return in 2015. Don't hold your breath.

"Sydney After Dark" also closed before it officially opened. Such is Sin City showbiz.

4. Harmon Hotel Implodes
What's worse than a show that closes before it opens? How about a $275 million hotel tower that never hosted a single guest? It's one of the most expensive and visible debacles in the history of Las Vegas.
As a result of building defects, the hotel, at CityCenter, is being taken down piece-by-piece, floor-by-floor. (It can't be imploded due to its proximity to other buildings, including the Cosmopolitan.)
A trial to resolve the battle between MGM Resorts and contractors over the Harmon Hotel mess was recently settled, avoiding prolonging the pain of a truly epic Las Vegas fail.

5. Donny & Marie Outed on Wrap
It's awkwardness on a grand scale. Donny and Marie Osmond's long-festering feud was pretty much on the down-low before the Flamingo got a new building wrap. The Flamingo's new wrap has the performers on opposite sides of the building, facing away from each other, with text separating between.
Given the two barely perform with each other onstage (and rarely speak offstage), the Flamingo's wrap is truth in advertising, but the decision to depict them living separate lives is a disappointment to fans and, in our book, one of the biggest, most cringe-worthy Las Vegas fails of 2014.

6. "Vegas Nocturne" is Cast Out
This blog was the first to report the closure of "Vegas Nocturne" at Rose.Rabbit.Lie., and the news rocked the fans of this quirky, "Absinthe"-like production.
The fail, though, wasn't so much related to the show itself (although it was a money suck for the Cosmo), but rather how ugly things got after it closed. Spiegelworld, the producer of "Vegas Nocturne," sued the Cosmopolitan for "sabotaging" the show, including failing to pay severance to show employees and trying to block the show from moving to a competing venue.
It was a disappointing end to a promising entertainment option in Las Vegas. Then again, disappointment isn't uncommon in Las Vegas, especially for those who have had sex with this blog.

7. The Quad Renamed The Linq
In another glorious hotel-naming cluster, 2014 was the year The Quad (formerly Imperial Palace) was renamed The Linq Hotel & Casino. A solid move, despite the confusion arising from a hotel being named the same thing as an adjoining shopping promenade (The Linq, please keep up).
No, the fail here was the naming of The Quad in the first place. Among its challenges, "quad" also means "four," which is bad luck in Asian cultures, and Asian gamblers are valued guests at Las Vegas hotels. Also, while "quad" evokes collegiate memories, the hotel's responsible gaming policies wouldn't permit it to market to college-aged customers. Oops.
This gaff was a multi-million dollar mistake, as two re-brandings happened within just a couple of years.

8. Downtown Project's Mess Layoffs
Layoffs are rarely happy occasions, but they're even more painful when they're bungled.
Tony Hsieh's Downtown Project (he's CEO of Zappos) laid off a small number of its employees (30 of 300) in Sep. 2014, but the fallout from the news ended up being the real news. "Mess" is an understatement.
The backlash was immediate, and a mole hill quickly became a mountain, mainly due to inept communications by Hsieh and his team. The incident wasn't a complete fail, ultimately. It was a chance for Hsieh to regain confidence in his vision and clarify his role in the Downtown Project. It also served as a reality check for all the folks who thought the bajillionaire could do no wrong.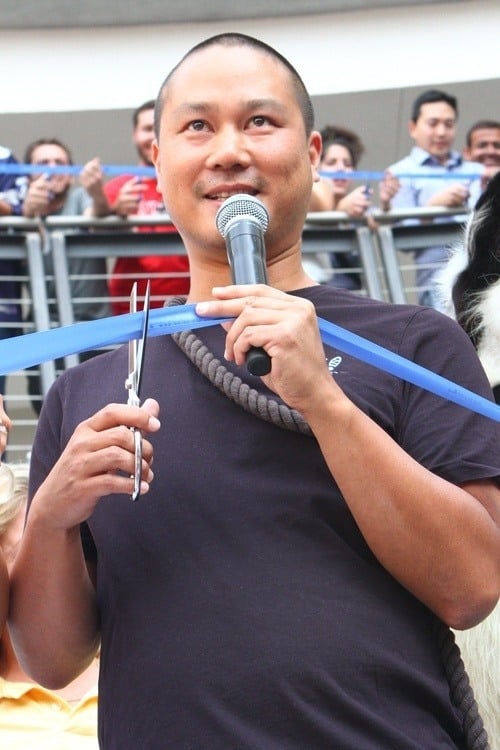 9. "Pawn Shop Live" Cashes in Its Chips
It seemed like a good idea at the time. "Pawn Shop Live" was a stage show inspired by the loveable misfits made famous by "Pawn Stars," the History channel's reality TV juggernaut.
"Pawn Shop Live" opened at Golden Nugget, but eventually shuttered and moved to the Riviera's Starlite Theatre. It was only about a month before the show's plug was pulled on Aug. 24, 2014.
The show wasn't bad, but suffered from a lack of competent direction, and its failure would have passed unnoticed were it not for the fact the show had so much potential. It was a huge missed opportunity, especially for the legions of fans of "Pawn Stars," this blog included.

10. "Cake Boss" DUI
It didn't get a ton of media attention in Las Vegas, but "Cake Boss" star Buddy Valastro, the guy behind Buddy V's restaurant at the Venetian, was recently nailed for drunk driving (in Manhattan).
While a very public fail, we give Valastro props for pleading guilty, owning up to his mistake and publicly apologizing for disappointing his family and fans.
Las Vegas is all about second chances, so we'll give him another shot, because cake.

11. Lip-Syncs Sink Ships, Unless You're Britney

By now, it's no secret Britney Spears lip-syncs her entire Las Vegas show. In 2014, any lingering doubts were crushed as any number of stories came out about snafus highlighting Spears' use of vocal tracks, sometimes with voices not her own, flubs where she failed to sing into her mic as the vocals continued without her, and so on.
That said, this is the one "fail" on our list we should probably put in quotation marks. From all reports, "Piece of Me" is making a killing. In Las Vegas, money talks, even if its lips don't always line up with its voice.

12. Money Laundering for the Wynn
Las Vegas casinos tend to have a lot of money in them. This makes them prime candidates for money laundering. Recently, the Wall Street Journal reported Wynn Resorts was involved in a criminal probe to determine if the company violated money-laundering laws. Trust us, "criminal probe" sounds a lot sexier than it is. Those pesky whales!
Wynn reps denied the story, but the Wall Street Journal has, you know, a pretty solid track record. If we'd had a 2013 fail list, it would have included a money laundering investigation at Caesars Palace, as well as a money laundering settlement with the Las Vegas Sands. Honestly, Vegas must have some of the most hygienic money anywhere.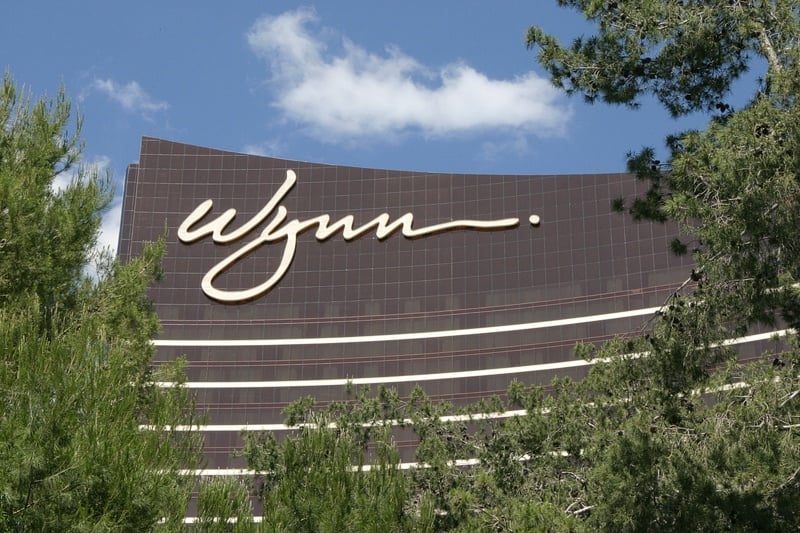 13. Sam Nazarian Troubles
Things have been a bit rocky at the new SLS Las Vegas, formerly the Sahara, in recent weeks. Sam Nazarian, nightclub mogul and Chairman of SBE Entertainment (10 percent owner of SLS Las Vegas), has been taking hits following an embarrassing Nevada Gaming Control Board license hearing.
Revelations during the hearing included testimony about drug use and Nazarian's dealings with an extortionist. The result has been Nazarian's relinquishing of control of SLS to his principal investor, Stockbridge Capital.
In opening SLS Las Vegas, Sam Nazarian beat the odds, so he should be a hero. Now, we're just left scratching our head, a recurring theme among 2014's biggest Las Vegas fails.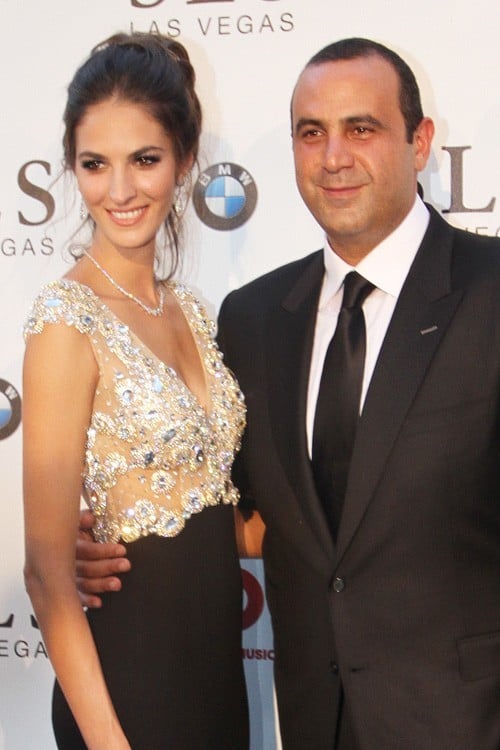 14. Downtown Grand Blackout
In early 2014, a gambler sued Downtown Grand casino, saying he lost $500,000 because casino employees served him so much liquor he blacked out and couldn't remember losing, or even playing.
At first we figured this was a case of someone being a sore loser, but casinos are required to adhere to laws prohibiting them from "permitting persons who are visibly intoxicated to participate in gaming activity."
This lawsuit put a spotlight on the seedier side of Vegas, and it's surprising this sort of lawsuit doesn't happen more often, especially given how often this blog gambles while several sheets to the wind.

15. Caesars Entertainment Bankruptcy
It's looking like the year's biggest Las Vegas fail won't be official until early 2015, but many consider the impending bankruptcy of Caesars Entertainment (where we used to work, by the way) a foregone conclusion.
In 2014, Caesars Entertainment did everything imaginable (and some even we couldn't imagine) to avoid Chapter 11, but to no avail. Caesars lost an eye-popping $908.1 million in the third quarter of 2014 alone. Most recently, the company defaulted on a $225 million bond interest payment.
Now, the jig is up and Caesars has to pay the piper, or feel free to substitute another, better, mixed metaphor of your choosing. If a rumored sale of Rio Las Vegas goes through, it could free up some much-needed cash, but in the end, just about everybody loses in a bankruptcy. Except the lawyers, of course.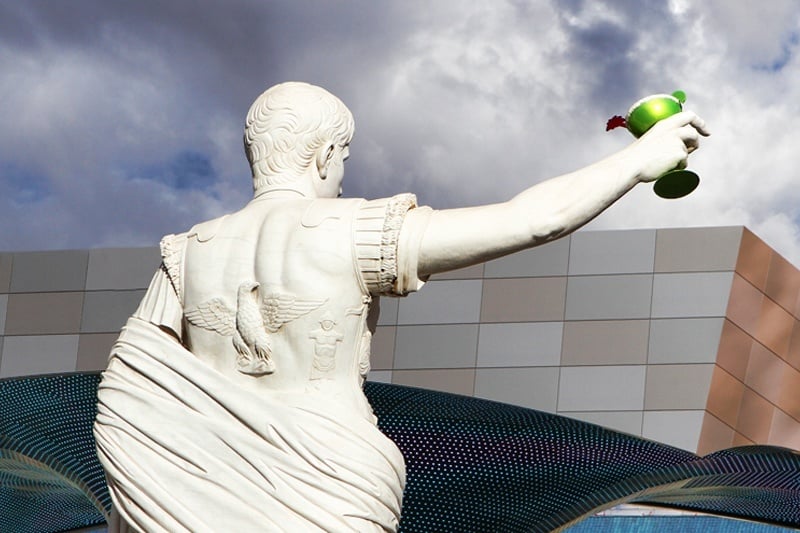 Sure, there were other Las Vegas fails in 2014, but these were the ones that jumped to mind when we were slapping this listicle together. If you have other 2014 Las Vegas fails, let's hear them.
We're hoping 2015 in Las Vegas will be fail-free. And if you believe that, we've got a pyramid-shaped hotel to sell you.