11 Secret Spaces, Bars and Lounges in Las Vegas
Everyone loves a Las Vegas listicle, especially one that features hidden things in Las Vegas, and we are here to serve.
Las Vegas is full of "secret" places to eat and drink and cavort. We trust you cavorted during your most recent visit. Why even bother coming to Las Vegas if you're not going to cavort?
Here, then, is our rapid-fire (translation: slapped together) list of secret places in Las Vegas, including restaurants, speakeasies and more.
1. Secret Pizza at Cosmopolitan
When one compiles a list of "secret" places in Las Vegas, one must absolutely start with the least secret of all those places. First, Secret Pizza at Cosmopolitan isn't named that (the official name is The Pizzeria).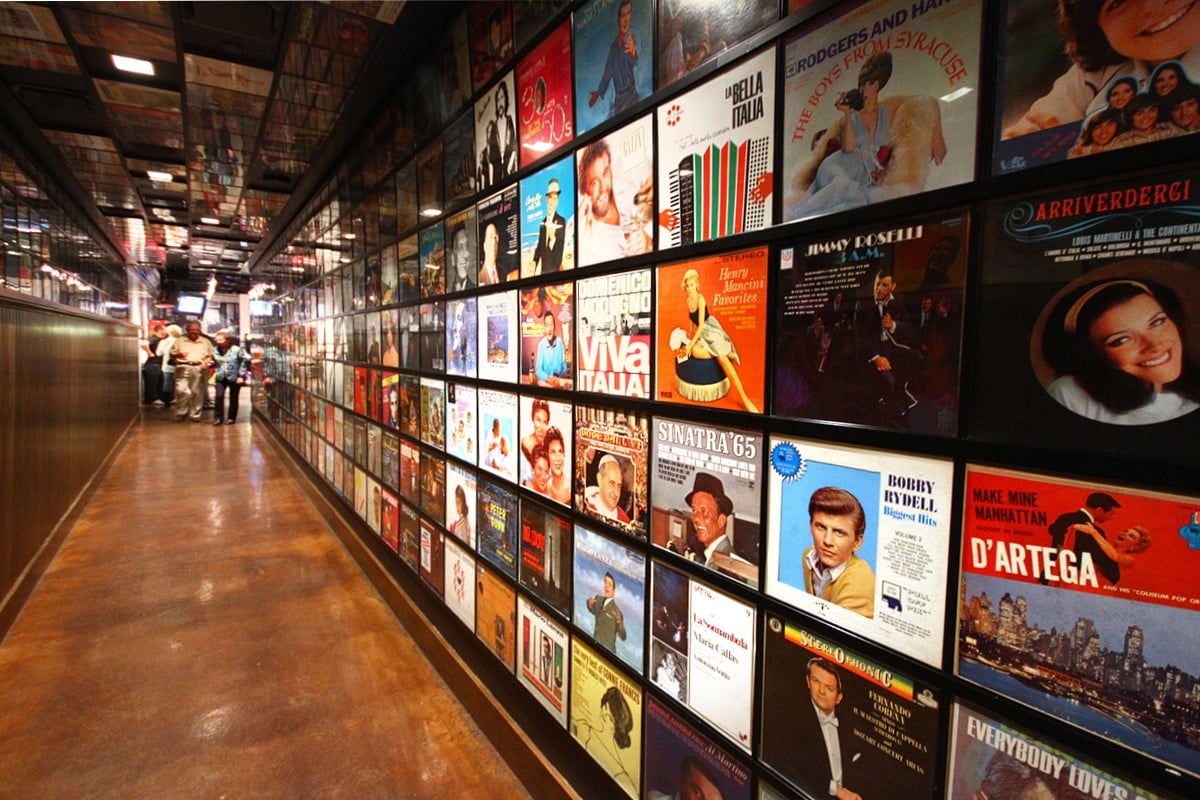 Second, while there's no sign, it's pretty easy to find and serves up a solid slice for those drunchies. Look for Blue Ribbon restaurant. It's right next door.
2. Ghost Donkey at Cosmopolitan
While we're at Cosmopolitan, we have to stop by Ghost Donkey, a tequila bar found in the back of the hotel's Block 16 food court. Just look for the donkey.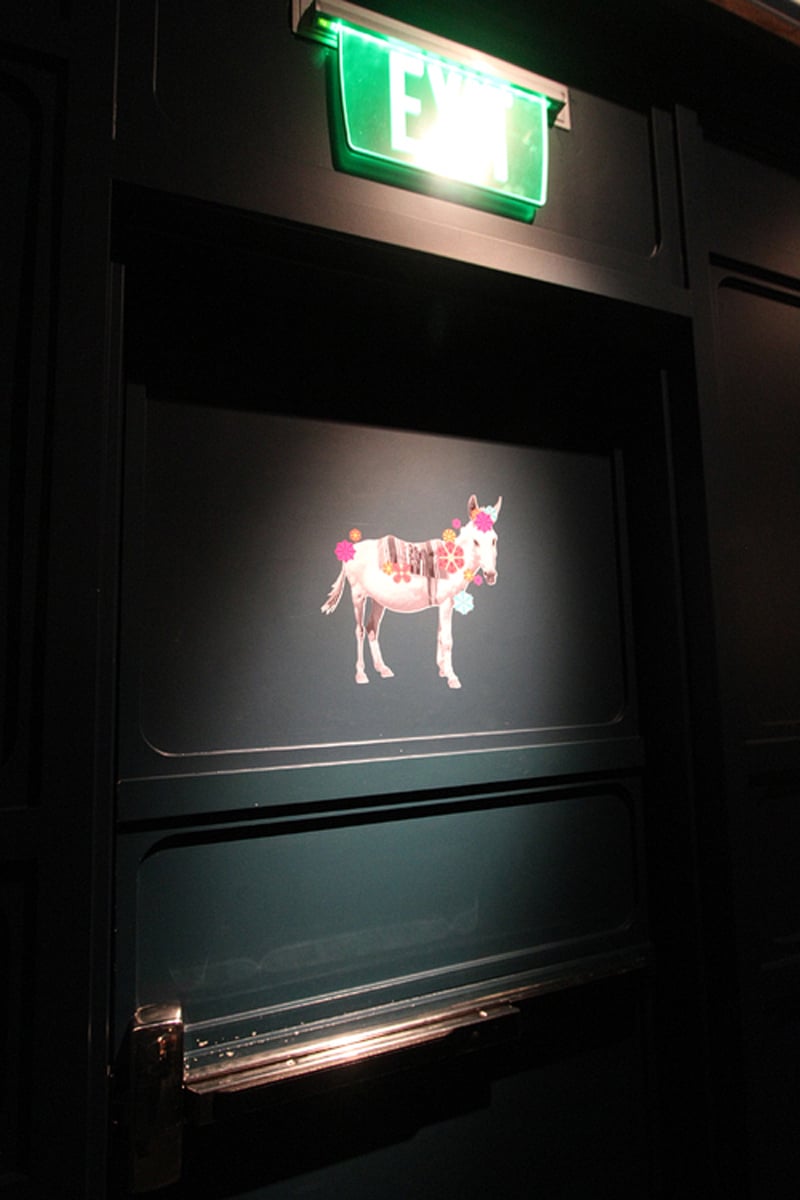 3. Ski Lodge at Cosmopolitan
You're still hanging around at Cosmo? Good, there's one more hidden place you need to see and taste. It's the Ski Lodge, a lounge that's an offshoot of Superfrico restaurant, from the makers of "Opium" and "Absinthe" and "Atomic Saloon." The food is awesome, and the Ski Lodge was inspired by "the world's coziest apres-ski bars," whatever those might be.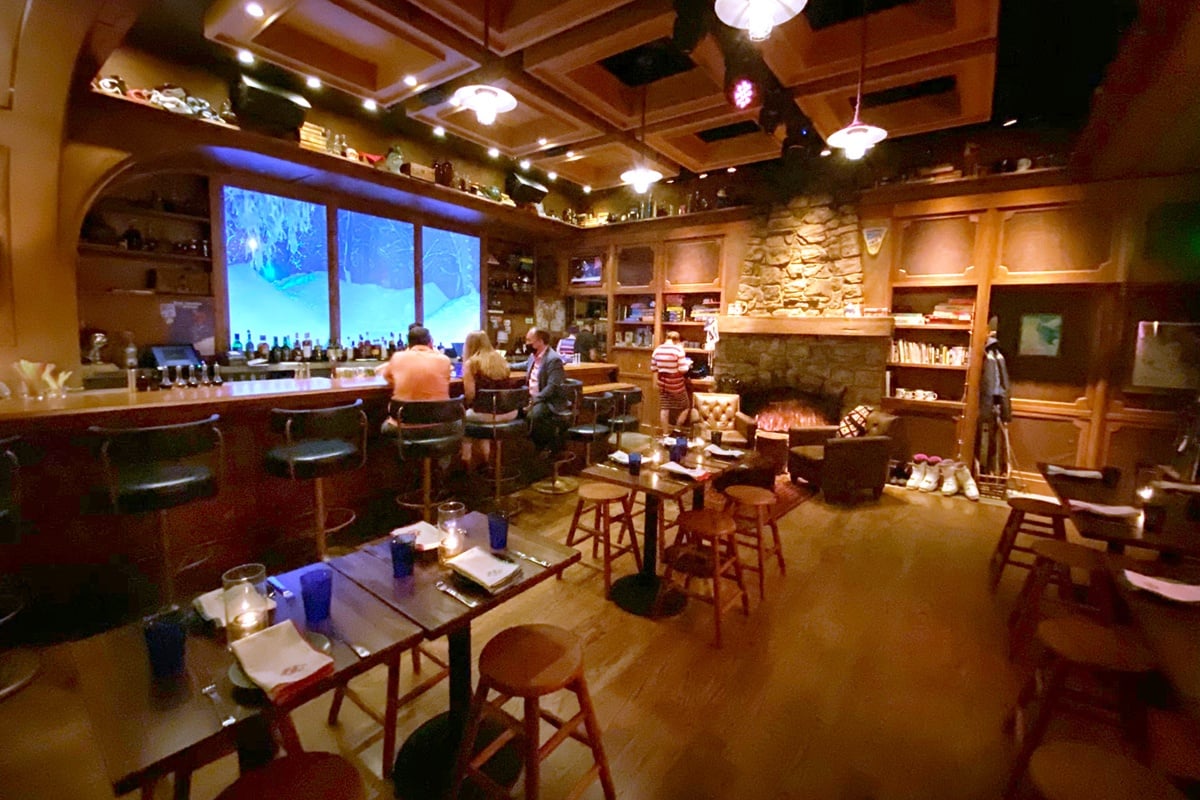 4. Barbershop Cuts & Cocktails at Cosmopolitan
Wow, Cosmopolitan is replete with secrets, that's for sure. Barbershop Cuts & Cocktails looks like a barber shop, and barbers actually do cut hair in the storefront, but beyond the velvet rope is a "prohibition-style parlor with a nod to the great whiskey bars of the world." No, we haven't been in. We're not going into anything with doormen, it's annoying. Here's what happened inside recently. (Hint: Bruno Mars stopped by.)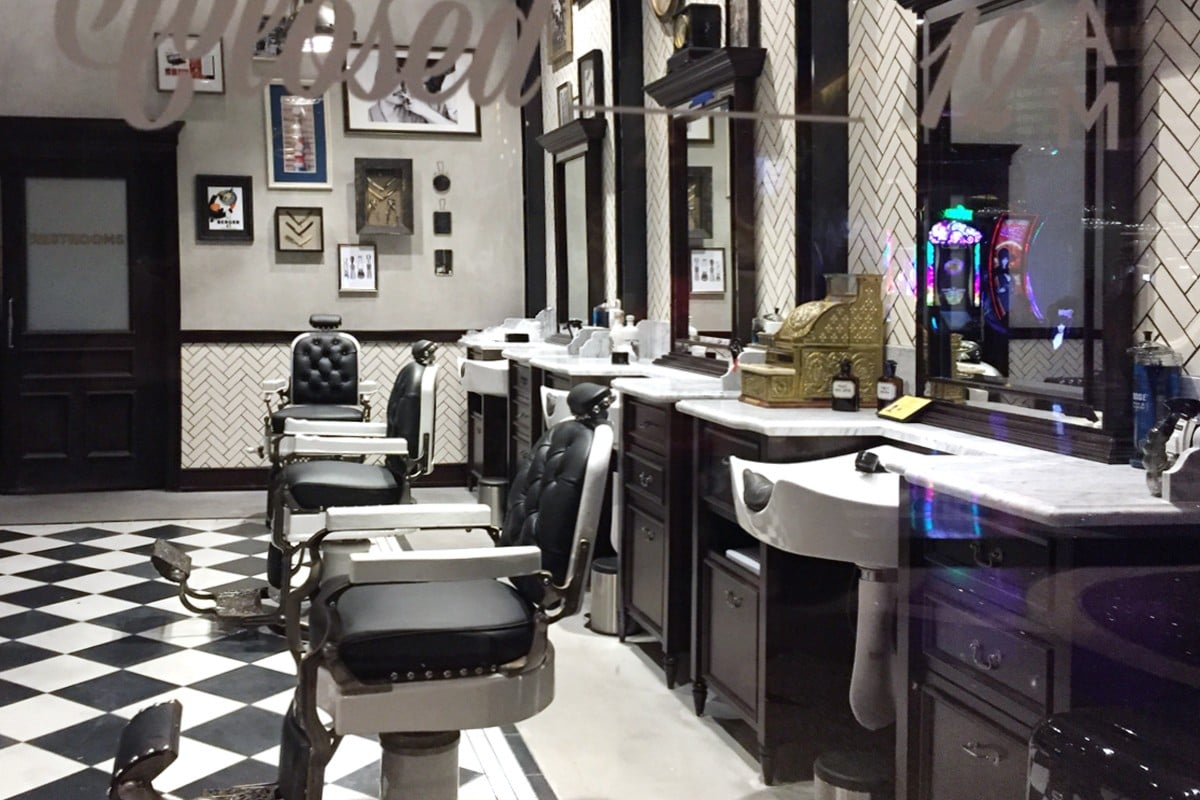 5. Here Kitty Kitty Vice Den at Resorts World
This is a true speakeasy, complete with a disguised entrance in the form of a shop in the Resorts World food court. Here's a quick look inside this cleverly hidden watering hole.
6. Laundry Room at Commonwealth
Laundry Room at downtown's Commonwealth blazed a path for other speakeasies in Las Vegas. The Laundry Room can only accommodate 22 people, which makes it additionally cool and exclusive. Despite being very important, we have never been inside the Laundry Room. We don't go places with "no photos" rules.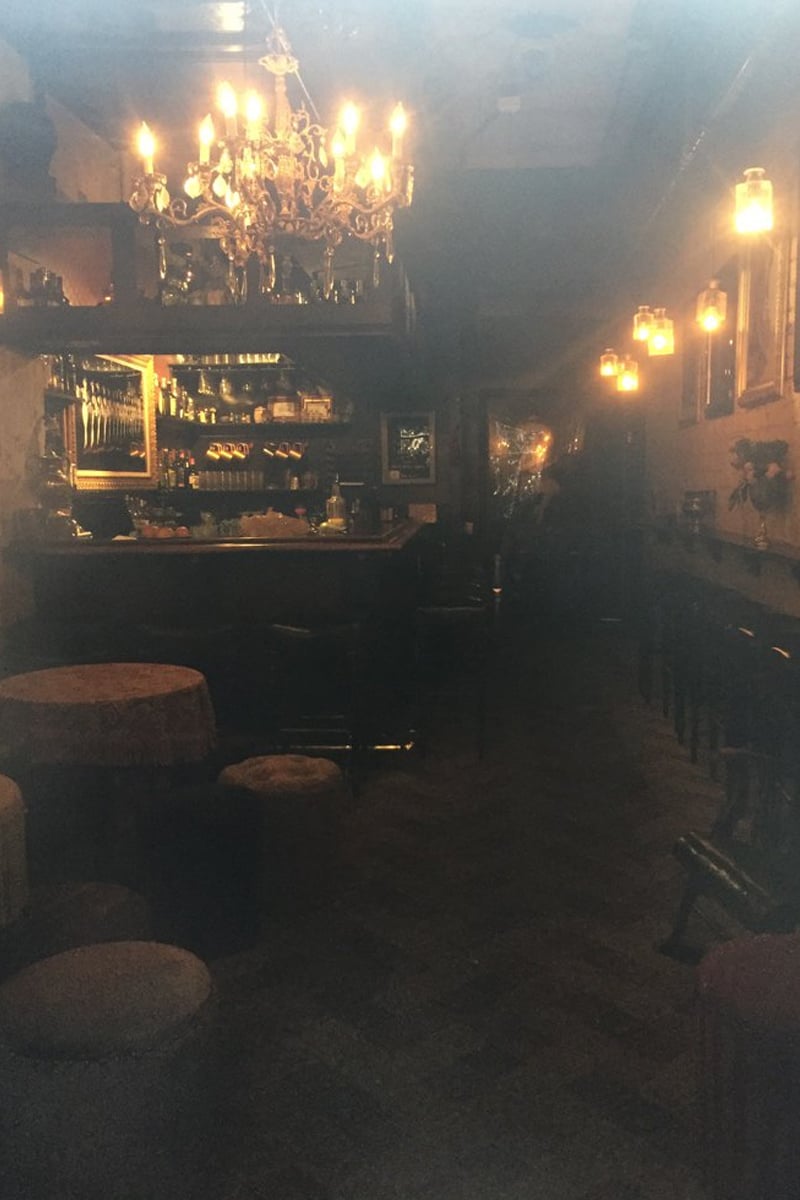 7. The Underground at Mob Museum
As if you needed another excuse to visit this awesome museum, there's a speakeasy! We'll let the Underground describe itself: "An immersive Prohibition history exhibit space featuring a distillery, speakeasy and private VIP room located in the basement of The Mob Museum. Surrounded by artifacts from the 1920s, experience Prohibition-era craft cocktails in our speakeasy and tour our on-site distillery for a taste of the past." Learn more.
8. Vinyl Parlor at Park MGM
The On the Record nightclub at Park MGM has a speakeasy called Vinyl Parlor. Vinyl Parlor holds about 25 people, and guests can get in via a hidden door lined with cassette tapes. If it sounds like we haven't been there, your reading comprehension is excellent, because we haven't. It's on the to-do list, though.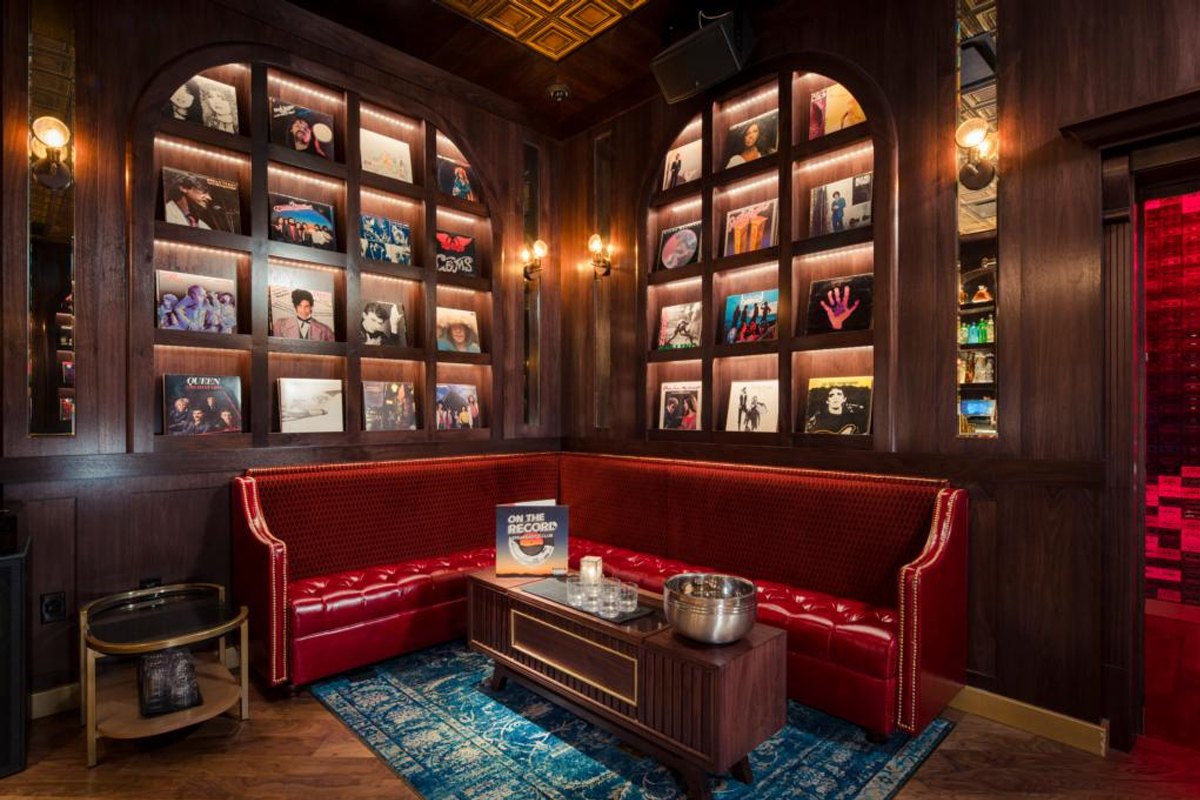 9. 1923 Prohibition Bar at Mandalay Bay
The 1923 Prohibition Bar at Mandalay Bay is a throwback to the 1920s, obviously, with specialty cocktails in a swanky, secluded bar with live entertainment and burlesque dancers. Inside this secret bar is yet another secret bar. Recently, a magician performs in this tucked-away sanctum. It's a whole thing.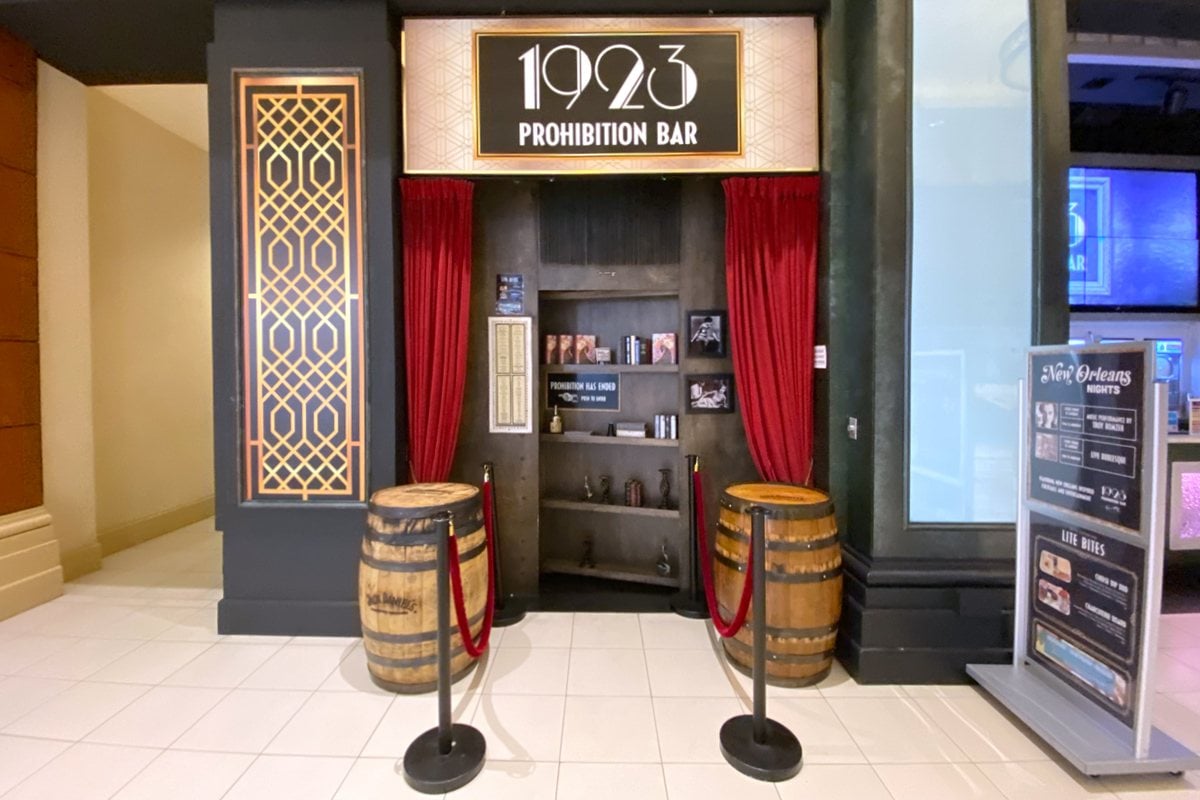 10. Secret Bar at Circa
This is the newest hidden bar in downtown Las Vegas, and it's concealed by a retracting wall in the high limit room at Circa Las Vegas. We don't know if it has set hours, and we don't know who qualifies to drink there, but it's cool so we had to put it on our list of hidden bars in Las Vegas. Read more.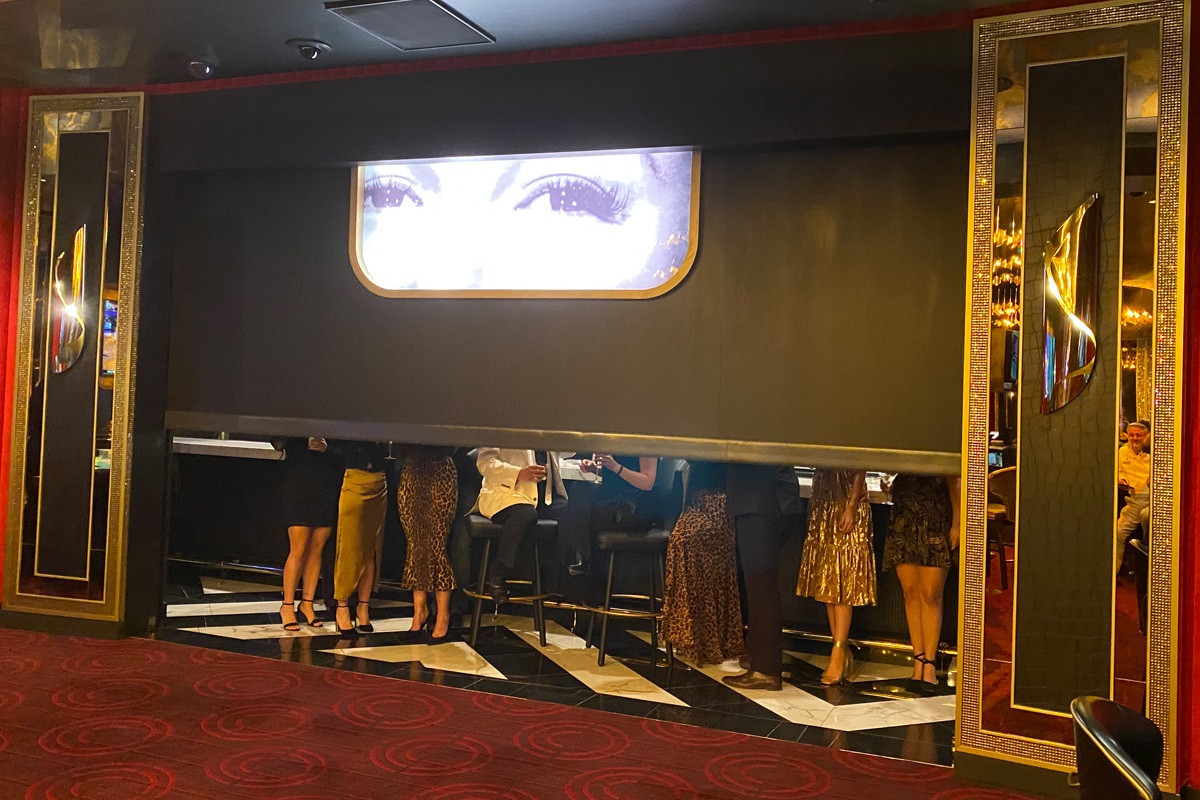 11. Cabinet of Curiosities
This one's new! It's located in the shopping promenade at Bally's, soon to be Horseshoe. There's a lounge full of artifacts (each has a unique history you can see via your phone), and a speakeasy called The Lock. There's another hidden room inside The Lock for private parties. The drinks are great and there's even a little escape room flavor as you enter The Lock. Well worth checking out, despite the fact we haven't had time to write a full story about it yet. Visit the official site.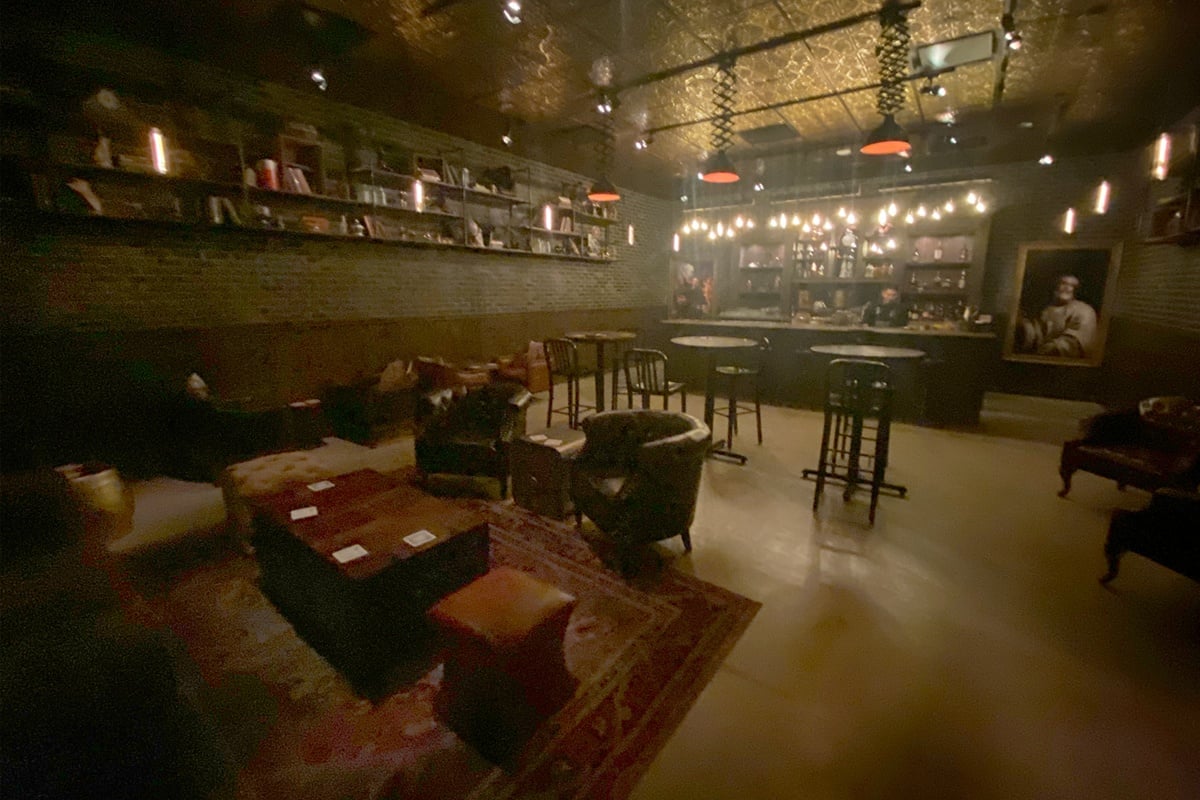 There are more hidden places, but 11 has a nice ring to it. Don't sleep on the "hidden" bar at Omega Mart at Area 15, though.
A couple of secret Las Vegas aren't operating at the moment. Sara's, the supper club inside Mabel's BBQ at Palms, didn't return when Palms reopened. The fate of the secret karaoke room at Moon Palace is unknown given the recent closure of Moon Palace and Majordomo at Venetian.
We were also going to mention an off-the-Strip spot in Tivoli Village, The Chancellor (formerly Exclusivo), but it has closed.
We hope you'll seek out some of these hidden venues when you're in Las Vegas, and let us know what you think. Or drink. Not necessarily in that order.