Block 16 Urban Food Hall Comes to Cosmopolitan
Cosmopolitan is ready to unveil its new Block 16 Urban Food Hall on Aug. 31, 2018, but we couldn't wait.
It's not the first time we've been premature, trust us.
The Cosmo was kind enough to pull down its construction curtains early so we could get our first look at this new batch of six distinctive restaurants.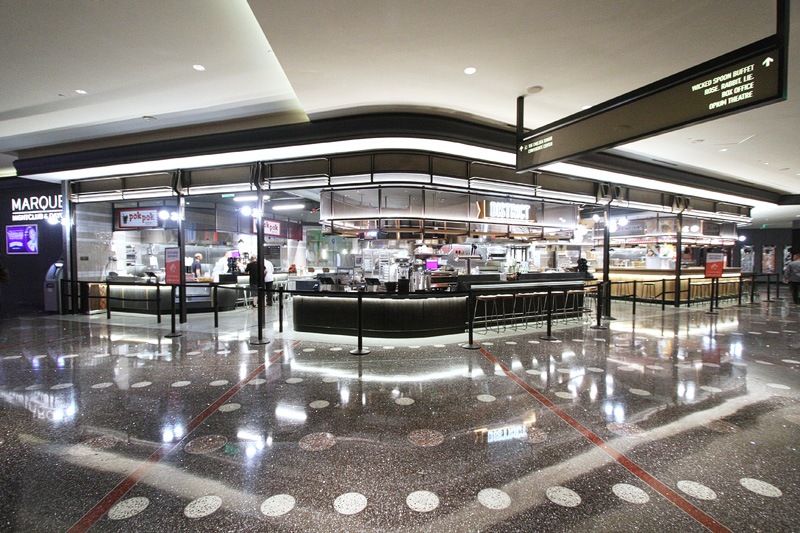 Each of the six restaurants at the new Cosmo food court is an import, as far as we can tell, and each has a unique story we don't have the energy to research. Thanks, YouTube!
First up is District, described as a "cult favorite" from New Orleans. District has doughnuts, sliders and brews. Hard to go wrong there.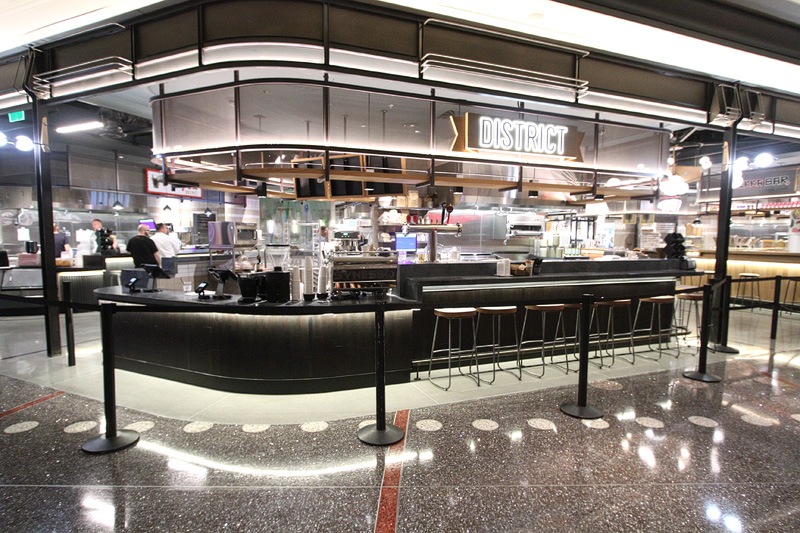 District will also serve biscuit sandwiches and "kolache," a sweet pastry "filled with a selection of sweet and savory ingredients." A little vague, but we're in.
Here's an endearing video about District, which, sadly, only had 74 views when we wrote this story. Come on, show some love and watch the damned thing.
Next up is Hattie B's Hot Chicken. This restaurant comes from Nashville. It's all about the fried chicken as far as we can tell.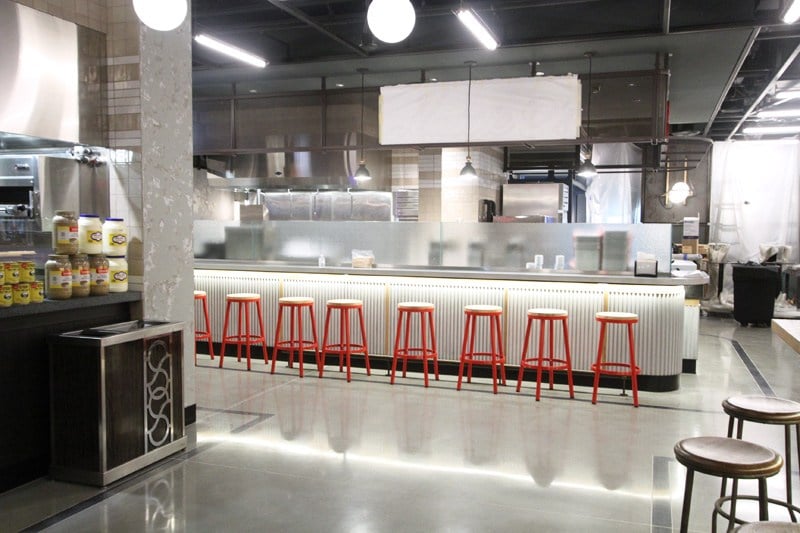 Here's the video for Hattie B's. Please watch it. The video has 75 views, and somebody went to a lot of time and trouble to produce this thing. Make it worth their while.
Then, there's Lardo.
The Cosmo Web site says Lardo has a "ruthlessly bold and flavorful approach," which is dumb, but the food looks so good, we're willing to overlook it.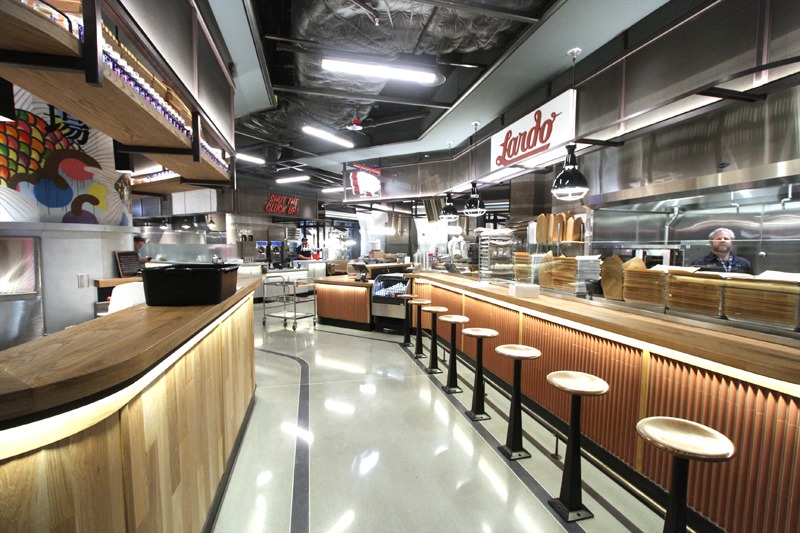 We sort of can't wait to hang out with the Lardo guy because he seems like he's been places.
Here's the video. It has 65 views. Don't embarrass us. Watch it.
There's also Pok Pok Wing. Don't roll your eyes until you know the whole story!
See, "pok pok" is the sound of a mortar hitting a pestle. Or possibly a pestle hitting a mortar. We can never keep those straight.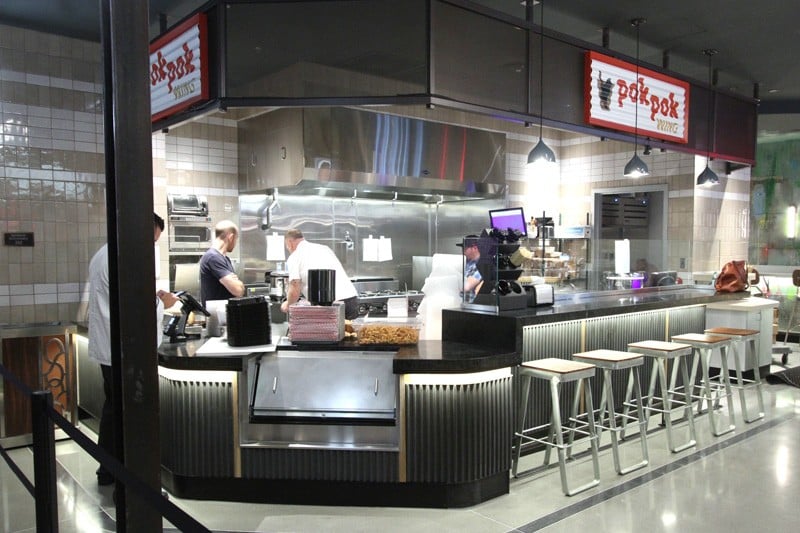 Here's the video for Pok Pok Wing, with 79 views.
Pok Pok Wing, which we're pretty sure should be pluralized, is based in Portland and, man alive, we're hungry.
You can't tell much from a short video, but all these folks seem passionate about what they do which bodes well for Block 16.
Here's a first look at Tekka Bar: Handroll & Sake.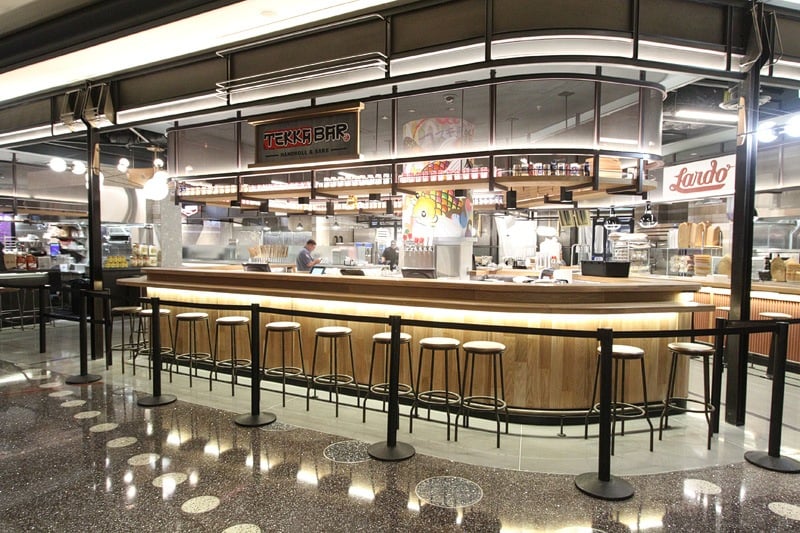 We couldn't find a video for Tekka Bar, but assume it's in the works.
We already like Tekka Bar because the name is taken from "tekka ba," which translates as "old gambling place."
Tekka Bar is poised to print money because it not only has handrolls, which we trust is a form of sushi, but also sake.
Last, there's Ghost Donkey Mezcal & Tequila Bar. We're a little concerned about Ghost Donkey because it was nowhere to be found at Block 16.
We also couldn't find a video for Ghost Donkey.
We trust Ghost Donkey is just playing coy and wants to make a grand entrance.
The emphasis at Ghost Donkey appears to be beverages, but the words "Truffle Nachos" kind of jumped out at us.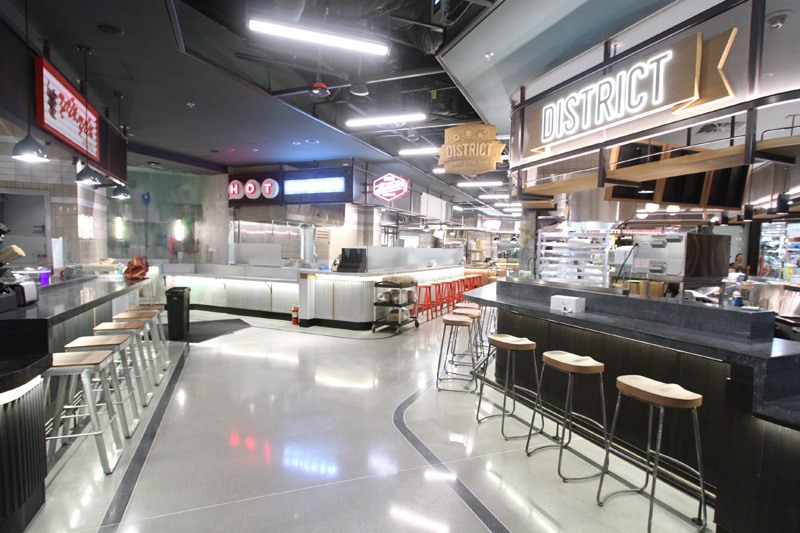 We have never been all that excited by a food court before, but Block 16 Urban Food Hall seems like anything but a typical food court.
The universally hard chairs at all the Block 16 restaurants telegraph its grab-and-go sensibility, perfect for those seeking party fuel before a Vegas foray or a cure for their drunchies as the evening wears on.
A key element of the success of Block 16 will be the price points. It won't be cheap, but here's hoping the prices are reasonable while delivering a value.
The new Block 16 Urban Food Hall is located on the second floor of the Cosmo, just across from Holsteins and next to the Marquee nightclub.
It's worth noting "Block 16" is a nod to the early days of Las Vegas. Block 16 was located in what is now downtown, on 1st Street between Ogden and Stewart. Block 16 was the only place that could legally sell liquor in Las Vegas, but also became known for its rampant prostitution. For whatever reason, that tidbit has been left out of Cosmo's marketing for its new food hall.
Here's an oddity to look for while you're making your way to the new Cosmopolitan food court, just because it's bad luck to write a story with only seven photos.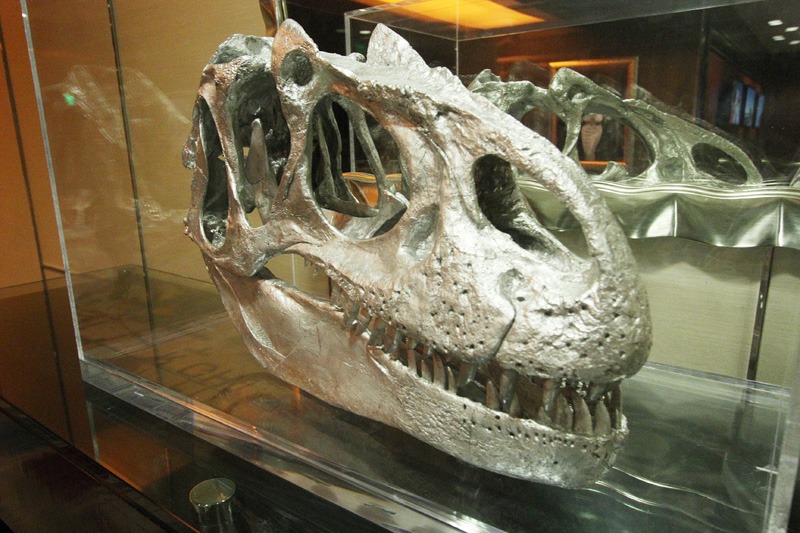 Block 16 is set to add some welcome variety to the dining mix at Cosmopolitan and we can't wait to give this eclectic sextet of dining and drinking venues a go.
And not just because we're 12 and were looking for an excuse to use the word "sextet."