10 Random Happy Thoughts About Las Vegas
Las Vegas is a little disorienting at the moment.
Challenges abound, with individuals and businesses facing unprecedented uncertainty.
It's easy to get overwhelmed by all the bad news, so we've put together a short list of happy Las Vegas thoughts. Sort of just random crap we've noticed that makes us smile and forget about all the WTF, even if momentarily.
Somebody has to do it.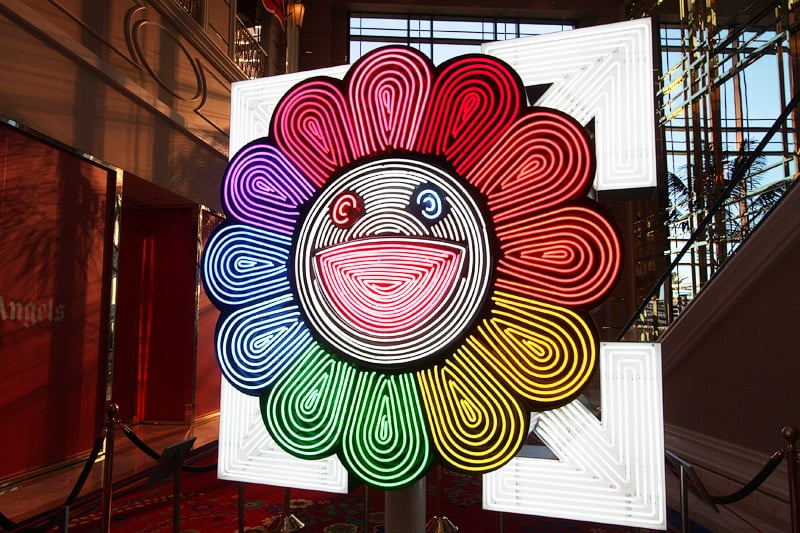 Vegas, after all, wasn't built on concerns and dwelling upon bad news. It was built on hope and escape and possibly tassels.
Think of these observations as tassels on the burlesque dancer of life. Or something.
1. Free Parking is Awesome
We whined about paid parking for years, along with everyone else. Now, parking is free at most Las Vegas casinos, and it's glorious. We gamble and drink longer, and our first and last interaction with casinos isn't annoying! Let's keep parking free, already.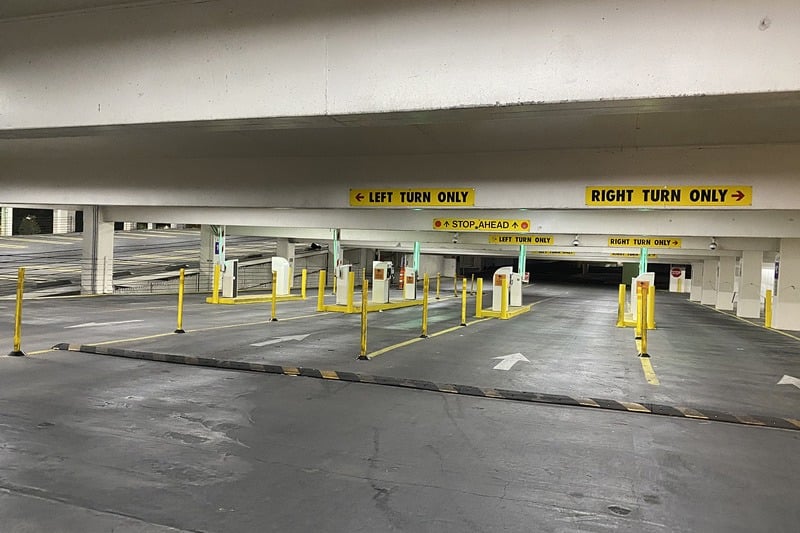 2. It's Easier Than Ever to Find an Open Table
A busy casino is a profitable casino, but that can also mean higher table limits and fighting for a spot at your favorite craps or blackjack table. That's not a concern at the moment, so let's enjoy it while we can. There's plenty of room, and casinos are very appreciative of our business and it shows.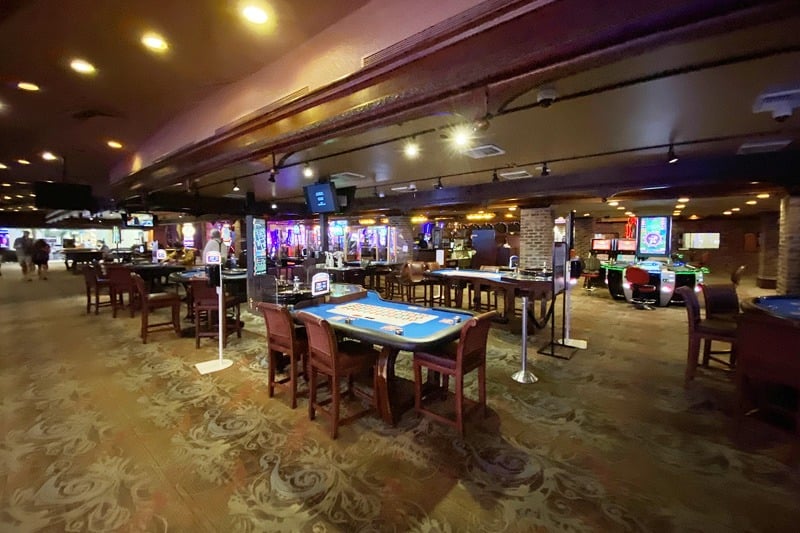 3. Marketers Are Flexing Their Creativity
Las Vegas marketers have the easiest job in the world. We should know, we were one. But everyone needs a challenge to grow and improve at their craft. Marketers are up against something they've rarely had to overcome, soft demand. Some are winning, hard.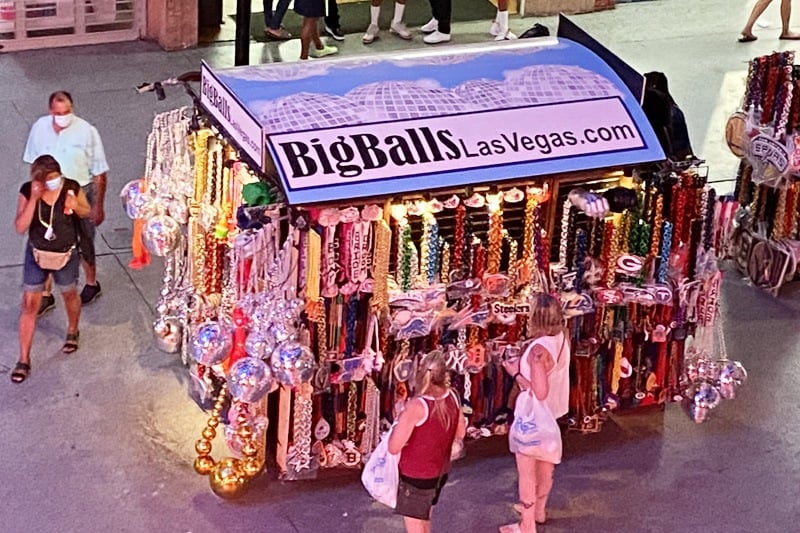 4. There's a Lot You Haven't Done Yet
At one time, it seemed there was something new every day in Vegas. A new show, a new restaurant or bar, a new attraction. The good news is there's a lot that's new, and there's a lot to discover during your next visit. Visit our blog often and listen to our podcast to learn about all the new Las Vegas things to do, taste and indulge in.

5. Wow, We've Got Bigass Video Screens
Video screens make us happy, and Vegas is bulging with massive screens, with more on the way. Resort World recently showed off its tower-tall screen, and we're always mesmerized by the sweet screen at TI (pictured). Circa is going to corner the market on the number and mega of its screens, and from what we can see, Venetian is getting a beauty out front. Las Vegas is going to need to invest in a universal remote.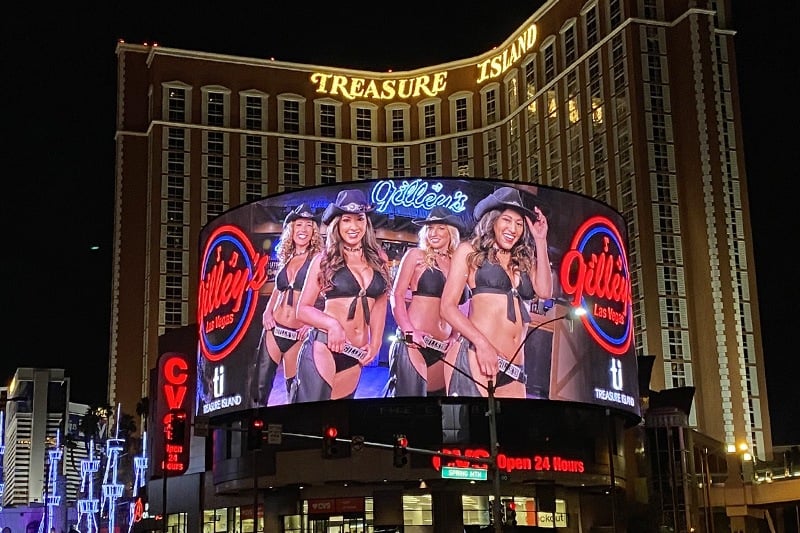 6. Vegas is Still Full of Amusing Surprises
We are what we dwell upon, and we like to dwell upon laughter. There's amusement to be found at every turn in Las Vegas. You just have to keep your eyes peeled. Which is a very strange saying if you think about it, peeled eyeballwise.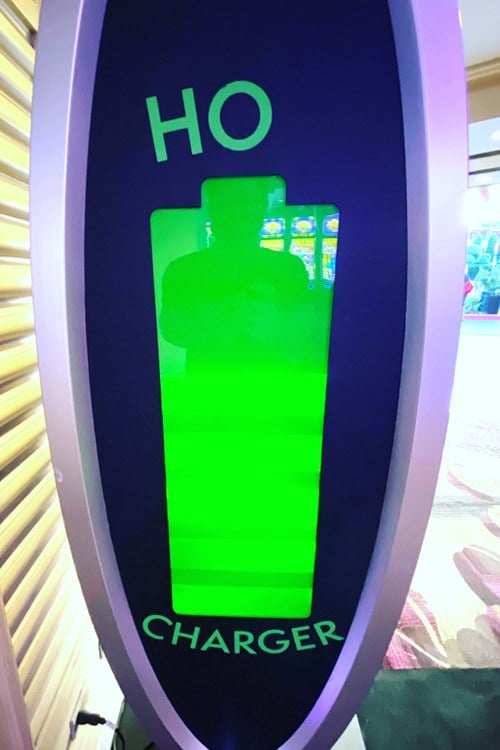 7. Loud Things Are a Lot Quieter
Typically loud parts of Vegas are incredibly quiet right now. The restaurant experience is incredible (restaurants have to limit capacity to 50%). Is this great for businesses? No. But we're in glass half full mode right now, and we're loving it. No onstage entertainment is keeping the noise level lower, and even the infamously boisterous Hogs & Heifers is on a break.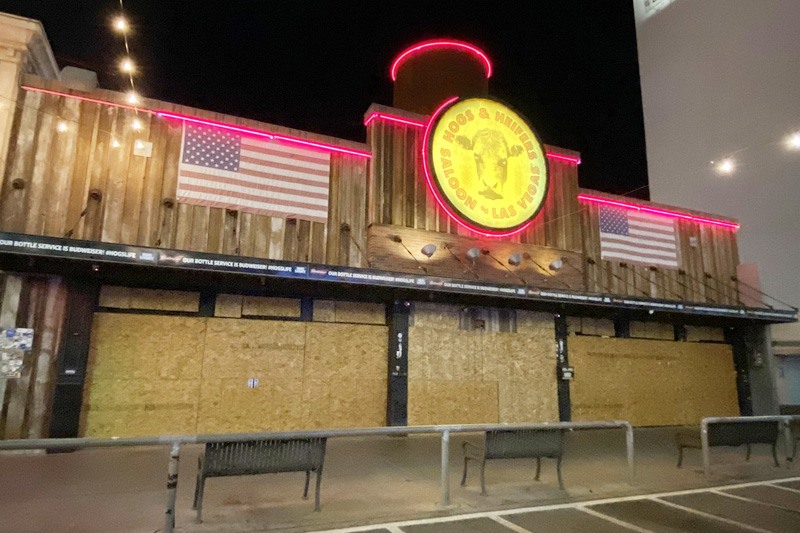 8. Casino Employees Are Taking It All in Stride
Casino staffers have been hit with a number of new chores and protocols, including wearing masks, but they are handling it with grace. Smizing is everywhere, and everyone's making the best of an irksome situation. There's a reason Vegas is known for its service, it's the extraordinary people who serve our drinks, pay our jackpots, clean our hotel rooms and park our cars. Tip generously, they need it more than ever.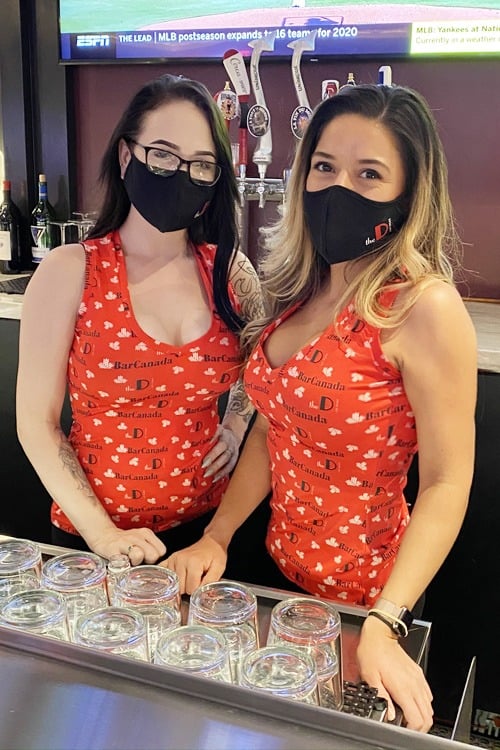 9. Vegas Still Wins at Everything
Vegas continues to be a place where wonderful things happen. Even as casinos are tightening their belts, they're still creating experiences you won't find anywhere else, and tapping into the incomparable history and culture of Las Vegas. For example, Flamingo recently opened Bugsy & Meyer's Steakhouse, a new restaurant replete with more flamingos than we could count. Guests enter through a bakery facade and walk into a gorgeous, welcoming space. It's a little bit history, and little bit romance, a whole lot of Vegas being Vegas. Guests can't take full advantage of the bars right now, but they will, and this new joint has the potential to be on everyone's must-do list.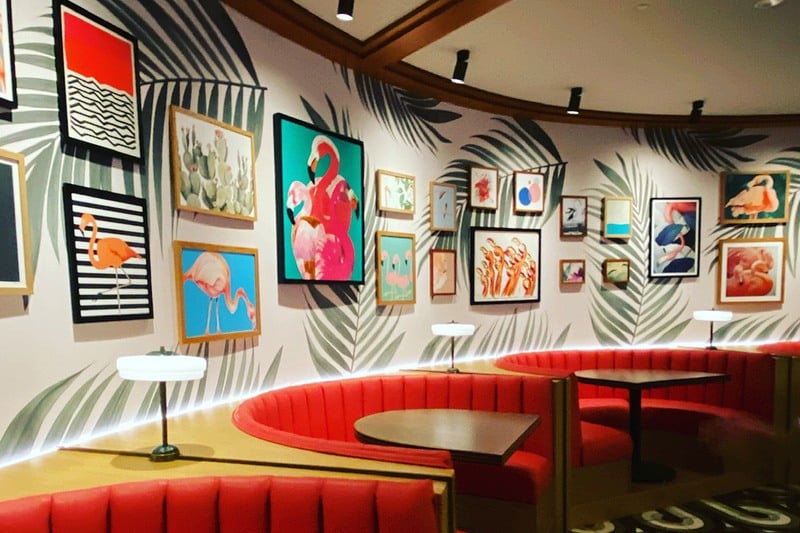 10. There's Always a Bright Side
Slot players have a few things in common. They have short memories and lots of optimism. When you gamble, you have to hope for the best, every time. To us, the cherry symbolizes the fact there's always a bright side, even during a losing streak. Cherries aren't the most valuable symbol, but they're something. They're like an old friend who's there to offer support, even when the going gets rough. Cherries mean it ain't over 'til it's over. It's something, and in times of adversity, something's better than nothing.

It can be challenging to stay in a positive mindset right now, but there's a lot to be happy about, whether you're in Las Vegas or not.
You can train yourself to see the bright side of everything. Experts say you can even re-wire your brain. Being positive is healthier and makes you more productive, and positive people have more successful relationships and make more money. No, really.
Being positive can even increase your lifespan.
Happy things are everywhere, you just have to know where to look. We suggest reading blogs. We don't just think that's a great idea, we're absolutely positive.