Wynn Resorts Fined $35M But Retains Boston License, CEO Maddox Must Undergo Executive Training
Posted on: April 30, 2019, 04:55h.
Last updated on: April 30, 2019, 04:55h.
Wynn Resorts has been handed a $35 million fine by the Massachusetts Gaming Commission (MGC), but will retain its coveted casino license to operate its $2.6 billion Encore Boston Harbor property.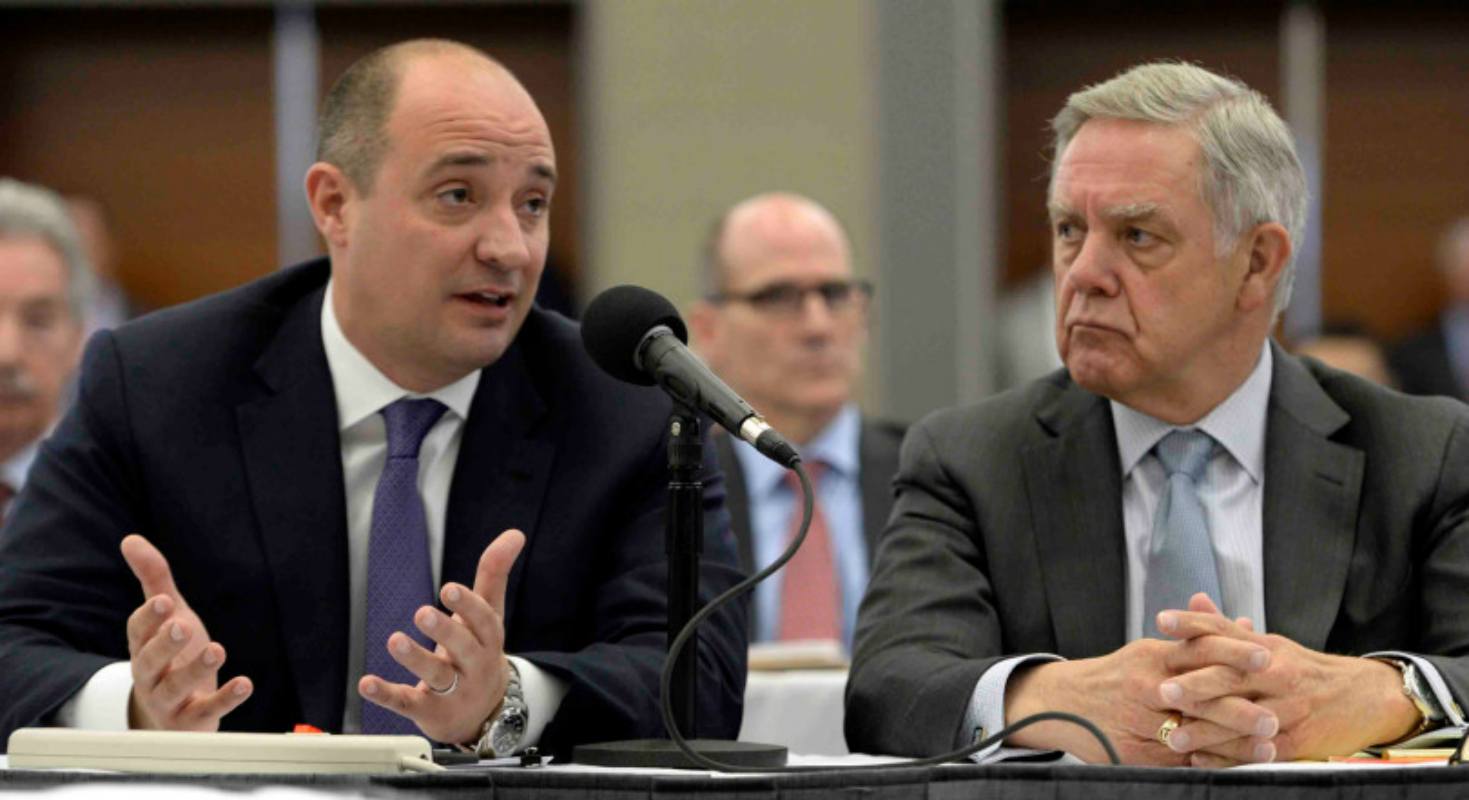 The five-member MGC said in their decision that Wynn Resorts and its subsidiaries remain suitable to hold the Region A Category 1 gaming license, subject to the $35 million assessment and several other penalties and qualifying conditions. The MGC explained that through its Investigations and Bureau's more than yearlong probe, "numerous violations" of executives failing to abide by company policies in reporting alleged sexual misconduct were identified.
Commission Chair Cathy Judd-Stein – who only assumed the role earlier this year – said, "Ensuring public confidence in the integrity of the gaming industry and the strict oversight of the gaming establishments through rigorous regulation is our principal objective."
"The law of Massachusetts affords the Commission significant breadth in our decision making. With that comes an equally significant duty of fairness. We are confident that we have struck the correct balance and met our legal and ethical burdens," she concluded.
Encore Boston Harbor is scheduled to open June 23.
Win for Wynn
After learning that certain Wynn Resorts executives were indeed aware of the sexual misconduct allegations against Steve Wynn during the company's 2013 bidding for the Boston license, the MGC was tasked with deciding if the casino operator remained suitable to maintain the privilege of running an integrated resort in Massachusetts.
MGC's conclusion isn't exactly surprising. The worst-case scenario would have been for the agency to revoke the $85 million license, and essentially delay the opening of the casino, jeopardize thousands of jobs, and millions of dollars in economic output and tax revenue.
The fine is the same path gaming regulators in Nevada took, albeit a much costlier one. The Nevada Gaming Commission imposed a $20 million penalty, the highest the agency has ever issued.
However, Wynn Resorts remains suitable in Las Vegas for its two Strip casinos, and is now cleared – assuming they adhere to the penalties – to move forward in Boston.
Tabs on Maddox
Wynn Resorts CEO Matt Maddox has long been Mr. Wynn's protégé. He assumed the chief executive capacity after the billionaire's resignation in February 2018.
Massachusetts gaming regulators assessed a $500,000 fine on Maddox for "his clear failure to require an investigation about a specific spa employee complaint brought to his attention." The state is also requiring that Wynn Resorts hire "an executive coach and any additional resources to provide the coaching and training to Mr. Maddox."
The MGC says Maddox's schooling must include:
Leadership development
Effective and appropriate communication
Enhanced sensitivity to and awareness of HR issues
Team building and meaningful collaboration
In addition to the fines and training for Maddox, the MGC is requiring that the position of Wynn Resorts chairman and CEO remain separate for at least 15 years (Mr. Wynn held both). The company must also hire an independent monitor to review policies and organizational changes adopted by the company relating to HR issues, provide the MGC timely reports of board attendance records and meetings, train all new employees in Boston on how to prevent harassment and discrimination, and report all complaints to the MGC.