William Hill Licensed to Accept eSports Bets in Las Vegas
Posted on: November 21, 2016, 03:00h.
Last updated on: November 21, 2016, 12:54h.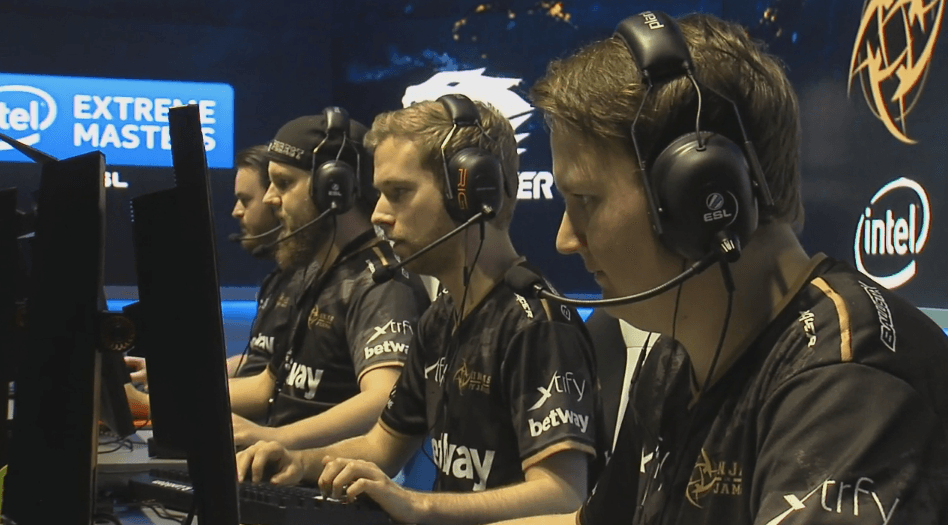 William Hill is the first gaming operator in Nevada to receive an eSports license to offer betting lines on video gaming competitions.
Last week, the Nevada Gaming Control Board (GCB) approved William Hill and the Downtown Grand Hotel & Casino's application to accept wagers on eSports tournaments.
Though online platforms have been participating in skins gambling and fantasy eSports, William Hill is the first legal gambling entity permitted to run traditional sports betting moneylines on the rapidly growing industry.
To those unfamiliar with just how large eSports has become, and the money associated with the games, Nevada Governor Brian Sandoval (R) chimed in on the importance of the GCB's decision.
"This announcement is a major step toward ensuring Nevada becomes the e-sports capital of the world," Sandoval said in a statement. "By embracing this unique opportunity and incorporating innovation and technology into our gaming industry, we're expanding the potential of one of our oldest industries."
It was just in May that Sandoval said during a Gaming Policy Committee meeting that he had a lot to learn regarding eSports, but wanted "to be receptive to a new generation of gamers."
What's at Stake?
Projections by financial analysts on the actual valuation and potential of the eSports worldwide market seem to grow by the day.
Last January, Newzoo, a leading intelligence firm covering eSports and mobile gaming, estimated that eSports would generate $463 million in revenue in 2016, a 43 percent gain on 2015. The firm also predicted that eSports would exceed $1 billion in revenue by 2019.
Forbes reported earlier this month that wagering on eSports will reach nearly $30 billion by 2020, with over 15 million individuals placing bets on video game tournaments.
The purses the gamers are playing for are enormous. There's been 28 eSports tournaments to date with prize purses of at least $1 million. The International, the granddaddy of them all, offered up $20.77 million for the 2016 competition.
William Hill's eSports authorization in Nevada came just in time for the Intel Extreme Masters (IEM) held at the Oracle Arena in Oakland. Though "only" $300,000 was up for grabs, the California tournament brought together some of the best "Counter Strike: Global Offensive" and "League of Legends" teams in the world.
NBA Legitimizes eSports
Though sports fans might not give eSports the athletic respect that goes along with football, baseball, basketball, hockey, and other popular sports, one professional team is trying to validate the physical requirements of video gaming.
The NBA's Philadelphia 76ers acquired eSports teams Dignitas and Apex this fall, and are now offering their organization's doctors, sleep experts, nutritionists, psychologists, and more to the eSports players.
"The travel schedule these guys have is punishing," Team Dignitas CEO Jonathan Kemp told Fox Business recently. "This is a big part where the Sixers will be able to help us . . . enable them to play properly and rest properly and just enable them to have a long career and be more professional."
The International eSports Committee (IeSF) also held a "pop-up" event in Rio during last summer's Olympics. The IeSF has since submitted paperwork to the International Olympic Committee for consideration of the sport's inclusion in future Olympics.
Similar Guides On This Topic