Usher Given Key to Las Vegas
Posted on: October 18, 2023, 06:32h.
Last updated on: October 18, 2023, 06:32h.
On the national day calendar, Oct. 17, 2023 was Pharmacy Technician Day, as the third Tuesday in October always is. In Las Vegas this year, however, Oct. 17 was much more exciting.
Sorry, pharmacy techs, but your concerts don't consistently sell out and create viral videos of celebrities such as Kim Kardashian, Keke Palmer, Zendaya, and Issa Rae grooving along to your smooth tunes.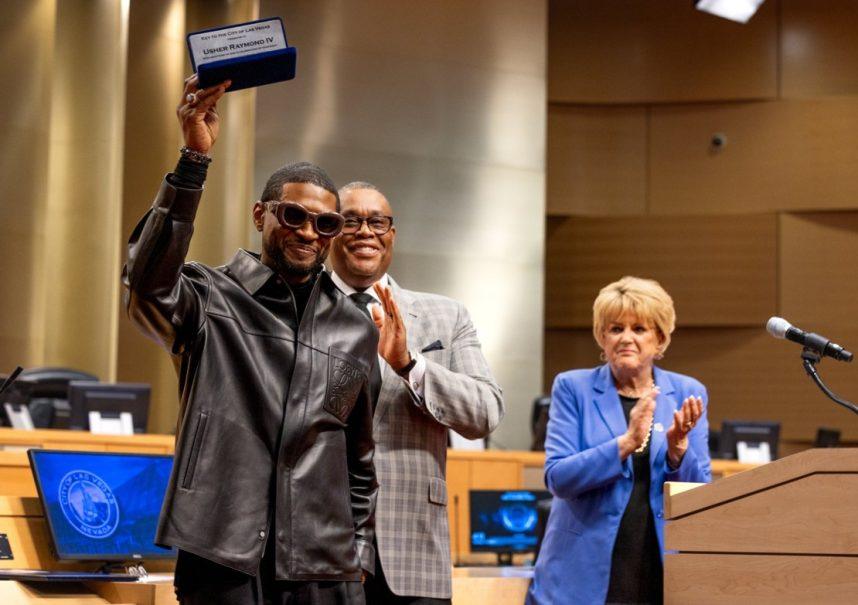 "What better marriage than the city of Las Vegas and the genius, benevolent, compassionate, talented Usher Raymond?" Las Vegas Mayor Carolyn Goodman said before handing the 45-year-old former star of The Voice his key to the city and declaring it Usher Raymond Day.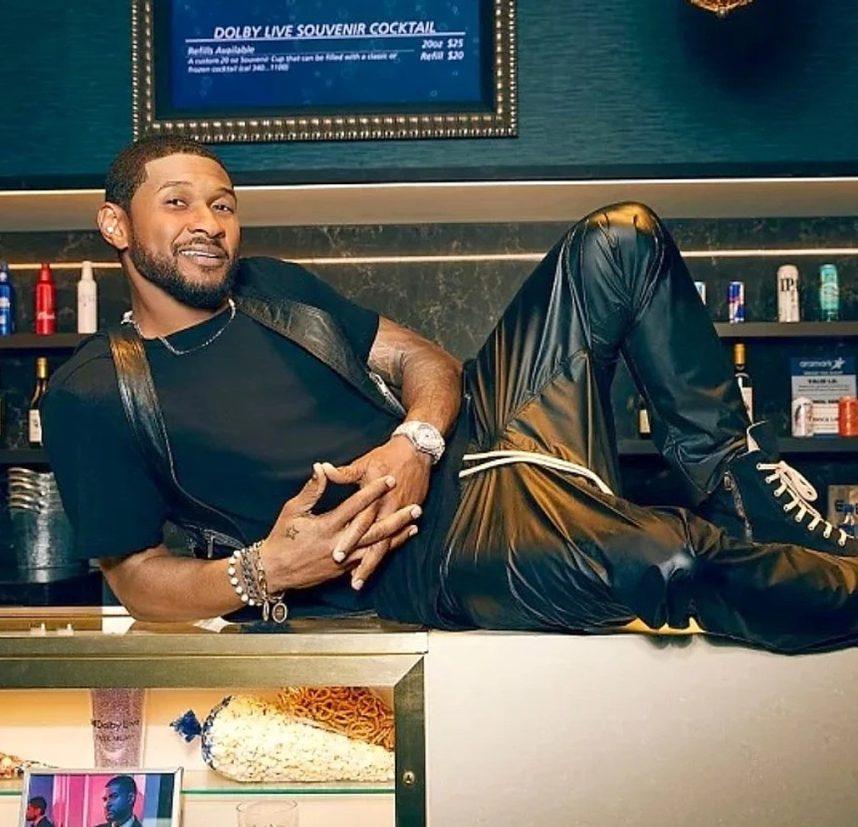 "I want to thank you for your belief in the future and your ability to be able to recognize those things that actually do grow your city," Raymond said during the brief ceremony. "I am someone who is not just contributing by way of entertainment, but also to the heartbeat of the city."
Resident Residency
The Atlanta native has actually lived in Las Vegas since the beginning of 2022.
"I began to curate my own little world here, so much so that I've actually put a flag in the ground," the eight-time Grammy-winner told The Hollywood Reporter earlier this year. "We kind of live in this really cool mansion in the sky down here, so it's pretty fun to be in the middle of all the action and then come right home and you're with your kids."
Usher — dubbed the New King of Vegas by GQ in February — wraps up his "My Way" residency on Dec. 2, after nearly two years at the Park MGM, and a year at Caesars Palace before that. Last month, Usher was confirmed as the headliner of next year's Super Bowl Halftime Show, to be held in Las Vegas on Feb. 11.
Key Won't Work
Unfortunately for Usher, he will still need his own key to enter the Park MGM. That's because it's not located in the city of Las Vegas.  In fact, none of the Las Vegas Strip is located in the city of Las Vegas, a strange fact which most tourists don't realize and which it is apparently the Mayor of Las Vegas' job to ignore.