Fitch Ratings: US Gaming Industry Coronavirus Recovery Will Be Three-Year Process
Posted on: June 13, 2020, 02:00h.
Last updated on: June 15, 2020, 11:20h.
The gaming industry in the United States will take several years to fully recover and rebound to pre-coronavirus levels. That's according to Fitch Ratings, one of the "Big Three" credit rating agencies.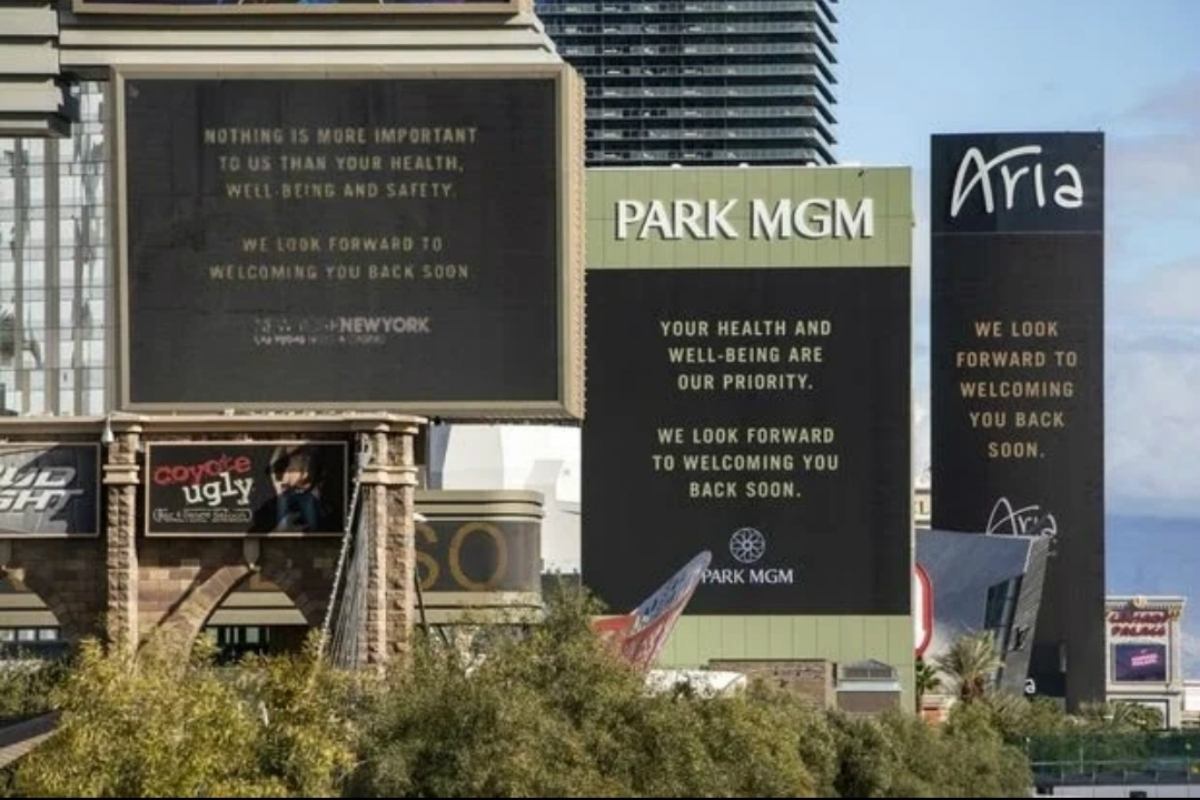 In their report, "US Gaming Will Experience a U-Shaped Recovery Post-Reopening," Fitch analysts Alex Bumazhny, Colin Mansfield, Connor Park, and Carla Norfleet Taylor say casino revenues will decline considerably this year, and then begin rebounding in 2021. They claim "a full recovery in revenue and EBITDA to pre-coronavirus levels" should not be anticipated until 2023.
Fitch is forecasting that 2020 revenues for regional gaming companies in the US will drop 30 percent. That increases to 45 percent for operators on the Las Vegas Strip, and up to 50 percent for Las Vegas Sands, MGM Resorts, and Wynn Resorts, which operate in China's Macau – the world's richest gambling hub, which remains nearly lifeless.
Fitch reviewed its US gaming universe in the span of four weeks, as the coronavirus outbreak intensified. Credit implications have been negative, with higher leverage forecasts resulting in the widespread revision of Rating Outlooks to Negative," the report detailed.
Strip If By Air
Casinos are beginning to reopen across the country. According to the American Gaming Association's (AGA) COVID-19 Casino Tracker, there are 621 commercial or tribal casinos open, while 368 remain closed.
Regional casinos, which typically rely on drive-in traffic, Fitch says, will better weather the coronavirus storm. Conversely, Las Vegas has a much greater dependency on travelers arriving by air, as well as convention business.
Recovery will be the slowest on the Strip, given its greater reliance on inbound visitation, air capacity, and conventions. Regionals are less cyclical than Las Vegas and should recover quicker, as they have mostly local, drive-in visitation," Fitch said.
Numerous conventions planned for Las Vegas have been canceled, while others have been rescheduled for later this year. But they will only occur with state permission. Nevada Gov. Steve Sisolak (D) tweeted this week, "We are watching increases in cases, both in-State and across the nation, including bordering states. We have taken deliberate steps to help protect Nevadans and visitors, including limiting capacity."
Worse yet for the three US casino giants that do business in Macau is that Sands, MGM, and Wynn derive the majority of their revenue from the Chinese Special Administrative Region.
"The timing of Macau's rebound will be partially dependent on resumption of visa issuance and lifting of mandatory quarantine requirements upon re-entry to China, both of which are significantly weighing on visitation despite the properties being open," Fitch said.
Taking Stock
Gaming industry stocks have tumbled during the pandemic. And though they've recently regained some of their losses, most are still trading substantially lower compared with their pre-coronavirus levels.
      Stock              Pre-Corona (Jan. 31)     This week
Sands             $65.31                             $49.32
MGM             $31.06                             $18.66
Wynn             $126.16                           $91.26
Caesars          $13.67                             $11.41
Penn               $29.83                             $30.04
Eldorado         $59.78                             $35.24
Boyd               $29.85                             $20.78