Ultimate Gaming Adds Grist to the Reno Peppermill with Marketing Deal
Posted on: March 12, 2014, 05:30h.
Last updated on: March 11, 2014, 03:06h.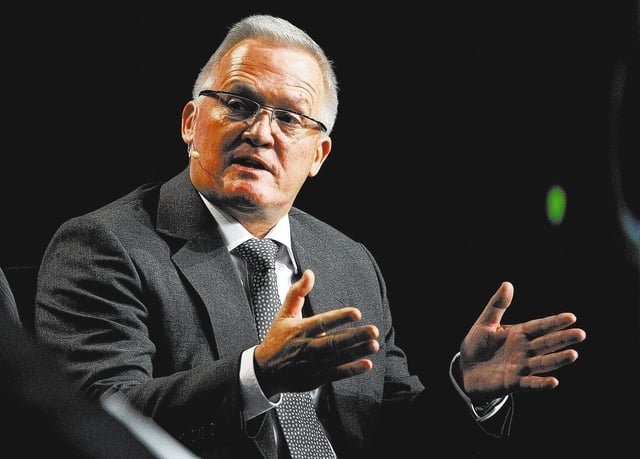 In the gaming industry, it's all about who you know, and now a new deal struck between Station Casinos' Ultimate Gaming online poker site and some Northern Nevada casinos will drive traffic two ways, just the way casino executives like it.
The joint marketing deal between Ultimate Gaming and Reno's Peppermill Resorts, Inc. will see five of Peppermill's Northern Nevada casinos drive online poker traffic to the UltimatePoker.com website.
The agreement – which is pending approval from the Nevada Gaming Control Board – will mean that customers from the Peppermill Casino in Reno will be able to deposit money on, and make withdrawals from, their UltimatePoker accounts at the casino cage. Also affected will be customers from Western Village Inn & Casino and Rainbow Hotel Casino in Sparks, and the Peppermill Hotel Casino and Montego Bay Hotel Casino in Wendover.
A Piece of the Action
While the exact details of the agreement have not yet been made public, Ultimate Gaming CEO Tobin Prior said the Peppermill will take a cut of the revenue from the players they sign-up to the Ultimate Poker site, which suggests it will function like a traditional affiliate marketing deal.
"The Peppermill has a pretty active poker room," he said. "They will send their players looking to play online poker to us, and we'll market to their customers. We think it's a great opportunity to grow the business," Prior said.
"It is great to be able to offer our players an exciting and secure online poker product from a trusted partner like Ultimate Gaming," added general manager of Peppermill's Northern Nevada locations, Billy Paganetti.
It's an important strategic relationship for Ultimate Gaming; the company has said that the majority of the Ultimate Poker customers so far have come from Southern Nevada, where Station's 17 land-based casino are located, and they are eager to grow their customer base and develop a stronger brand presence in other areas of the Silver State. Significantly, Ultimate Gaming's major competitor, WSOP.com, is owned by Caesars Entertainment Corp., which also has casino properties in Northern Nevada, such as Harrahs in Reno, and Harrahs and Harveys in Lake Tahoe.
The More, the Merrier
Indeed, Ultimate Gaming may find it crucial to strike more of these kinds of affiliate deals if it is to compete with the huge market reach of Caesars, which operates around 40 different casinos across the US, not to mention the annual World Series of Poker in Las Vegas, which attracts thousands of poker players every year from across the globe.
Prior made it clear that the door was open for other Nevada casinos to come on board: "We know we want to do the things needed to improve our share in the market," he said.
Ultimate Poker became the first regulated online poker room in the United States in April 2013, launching with a simple, scaled-down software platform which allowed it to gain some ground on its competitors. That set the stage for the creation of these all-important cross-marketing deals. For example, Ultimate Gaming operates the online betting platform for the Trump Taj Mahal in Atlantic City, which has reported $858,351 in online gaming revenue in January, the third-highest in New Jersey. However, Borgata and Caesars Interactive still control 73 percent of the New Jersey online market.
The launch date for the new agreement between Ultimate Gaming and Peppermill Resorts is unclear. The Gaming Control Board recently offered preliminary approval, but the Nevada Gaming Commission will still need to rule on the Board's recommendation, a decision that is expected later this month.
Similar Guides On This Topic