Tunica Wants to Remove Casino 'Riverboat' Requirement to Salvage Regional Tourism
Posted on: November 14, 2017, 04:00h.
Last updated on: November 14, 2017, 04:32h.
Tunica casinos continue to struggle along the Mississippi River in the northwestern part of the state. The former Bally's Hotel was recently demolished, and Harrah's has sat vacant since 2014. Today, nine riverboat casinos remain, and they're unanimously struggling for business.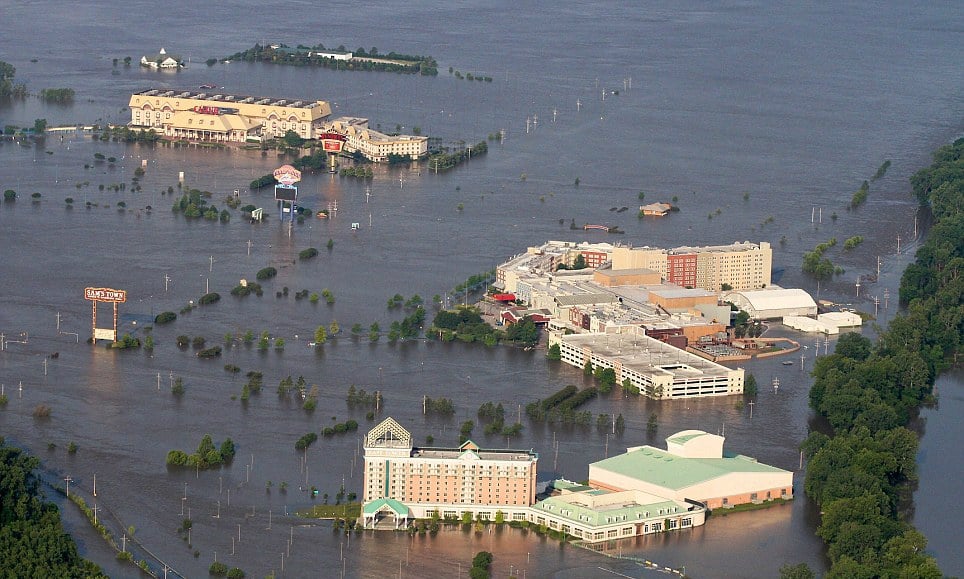 Mississippi legalized riverboat casinos in 1990. At the time, commercial gambling was confined to only Nevada and Atlantic City. The authorization was dubbed the "Tunica Miracle," as the industry created upwards of 14,000 jobs while making the mid-America swampland something of a tourist destination.
Fast-forward almost three decades, and Tunica casinos are begging for patrons.
"When we opened you could gamble in Nevada and Atlantic City and those were the only two places. People from mid-America flocked here. Today, every American is in a two-and-a-half-hour drive to a casino," Tunica Convention and Visitors Bureau President Webster Franklin told WREG Memphis recently.
In 2017, Tunica casinos are reporting gambling revenues that are about half of their all-time highs, and that has subsequently led to a great reduction in the workforce. The Mississippi Gaming & Hospitality Association reports that Tunica casinos employed 5,037 workers in 2016.
Gross gaming revenue for Tunica casinos totaled $630 million last year, a more than two percent drop on 2015's total take of $644 million, and a loss of over eight percent compared to 2014.
In 2000, Tunica's gaming floors generated more than $1.5 billion in gross revenue. And since it dodged Hurricane Katrina's devastation unlike Biloxi, the locale actually benefited from the storm, seeing revenues climb in the year after the 2005 storm to $1.7 billion.
Precarious Waters
Tunica casinos aren't actually in Tunica proper, a small town with a population of about 1,000 residents. The riverboats are roughly 10 miles north in Robinsonville, along the mighty Mississippi. The area is commonly referred to as the "Tunica Strip."
While visitation and revenues are down, Tunica officials have a rather odd solution. They believe state lawmakers need to ease restrictions on riverboat gambling and allow the casinos to move further inland.
The water requirement proved disastrous in 2011 when Tunica was flooded and casinos were forced to close for weeks. Flooding fears are what county officials believe are holding back new developments.
"If we could let the existing properties reinvest on land here in Tunica County and make this a more modern-day casino strip, I think we'd be more competitive in the long term," Franklin opined.
Tunica could indeed use some draws other than slot machines and table games. Aside from gambling, the town is rather devoid of attractions, unless an RV park, indoor pool, or gift shop is something you fancy.
Inland Renaissance?
MGM's Gold Strike Casino is the only resort with space capable of welcoming a a notable entertainment headliner. But its 800-seat Millennium Theatre has just three upcoming shows booked through January 2018. The lineup consists of the Oak Ridge Boys Christmas Celebration, Gin Blossoms, and comedian Bill Engvall.
Pennsylvania-based Penn National, however, certainly isn't ready to fold on Tunica. The gaming company further bought into the market in May when it purchased the operating rights to Resorts and Bally's for $44 million, with the Bally's being renamed to 1st Jackpot Casino.    
Penn National first entered the Tunica market when it acquired the Hollywood Casino Corporation in 2003, and since then have been committed to the area's success.