Trump 'OK' with Nevada Casino Closure Order, But He Can See Both Sides of the Vegas Issue
Posted on: April 19, 2020, 11:24h.
Last updated on: April 20, 2020, 10:59h.
During his COVID-19 briefing Sunday evening, President Trump played the middle when asked whether Las Vegas Mayor Carolyn Goodman was right about criticizing Nevada Gov. Steve Sisolak over his response to the coronavirus pandemic.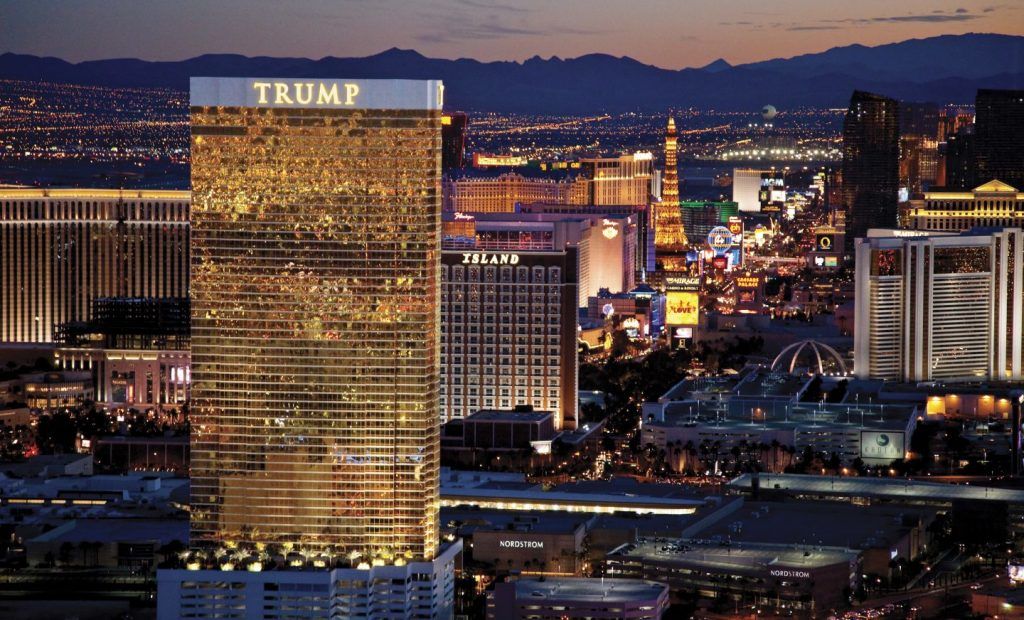 Goodman last week lashed out at her Democratic colleague, calling the shutdown of nonessential businesses, including casinos, "total insanity." She added that since the virus will likely be around for quite some time, it would be better for businesses to reopen with people taking precautions moving forward to control the spread.
Sisolak for his part has said that any reopening will come gradually.
When asked Sunday by Debra Saunders, the White House correspondent for the Las Vegas Review-Journal, who was right, Trump replied that he can see both sides of the debate.
It's a very severe step he took," Trump replied. "I'm OK with it. I'm OK with it, but you know when you could call that one either way. I know the mayor's very upset with it. Some owners are very upset with it."
Trump did not specify which owners and developers are upset with Sisolak's closure order, which started on March 17 for casinos.
Trump Las Vegas Hotel Affected
Trump opened his comments on the question by noting his personal stake in the matter.
"They shut one of my hotels down, too, OK?" he answered. "So, I'm not involved in that. I could be if I wanted to. I just chose not to be."
The Trump Organization developed Trump International Las Vegas, a 64-story off-Strip tower that the company co-owns along gaming magnate Phil Ruffin. The tower features hotel rooms and suites as well as condominiums. But it does not include a casino among its amenities.
When he became President, Trump turned over the day-to-day operation of the enterprise to his sons, Donald Jr. and Eric. Trump maintains his financial stake in the company.
On April 3, the company issued its WARN notice to the Nevada Department of Employment, Training, and Rehabilitation, as well as to Las Vegas and Clark County officials, stating Sisolak's COVID-19 order prompted the temporary layoffs of 552 full- and part-time workers at the Trump property.
More Changes for PPP Coming?
Trump also expounded on the Paycheck Protection Program, the $349 billion COVID-19 relief initiative mostly reserved for small businesses to help them maintain their employee rolls during the crisis.
The President has called on Congress to expand the program, which saw its funding exhaust last week. Congress and administration officials are working on an expansion, although nothing was concrete as of Sunday night.
Gaming industry officials, as well as elected leaders in gaming states, have criticized the Small Business Administration's handling of the program. They claim the initiative, part of the $2.2 billion COVID-19 relief bill Congress passed last month, was meant for all businesses. However, the SBA used guidelines that precluded most small gaming companies from seeking loans.
After getting some pressure from the industry and lawmakers, the SBA and the Treasury Department revised the guidelines. However, the new rules only allowed small bars and taverns with a few slot machines or other gaming devices to take advantage of the loan program.
"They are looking into it right now, because they do have small casinos that don't have too many people and they are looking and they're going to make a ruling, I understand, next week," he said.