Tony Hsieh Emaciated, Holding Whippet in Photo Taken Two Months Before 2020 Death
Posted on: April 4, 2023, 08:42h.
Last updated on: April 4, 2023, 01:50h.
Tony Hsieh, the late Zappos CEO who died suddenly in November 2020, appears emaciated and is shown holding a whippet inhalant canister in a newly released photograph.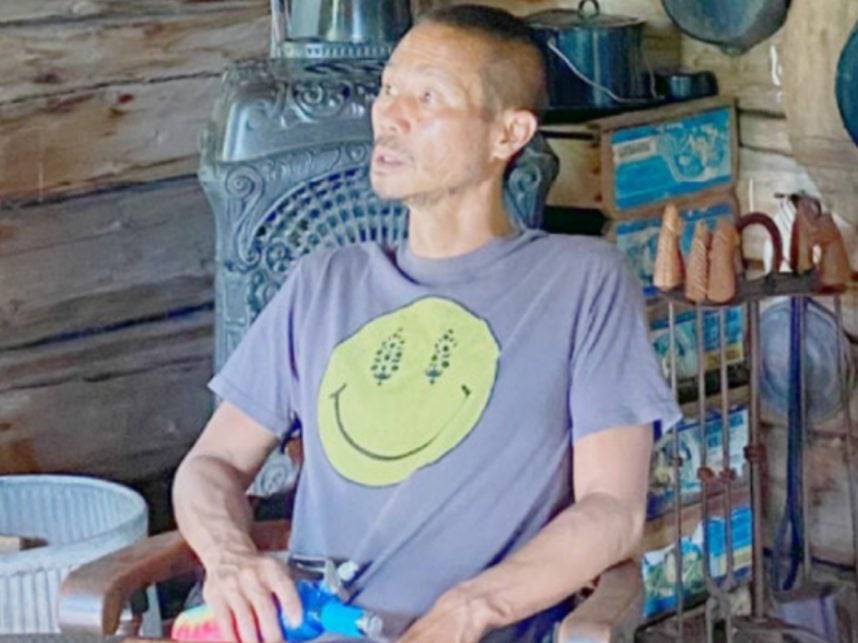 Hsieh died tragically at age 46 while visiting family in Connecticut for Thanksgiving.
Firefighters responded to a call about a fire in a New London home on the morning of Nov. 18, 2020. The first responders originally said a small pool shed had been engulfed in flames.
It was later revealed that Hsieh died while trapped inside the shed. A medical examiner concluded that Hsieh died from smoke inhalation and was an accident.
But suspicious evidence surrounded the incident. The pool shed was reportedly filled with candles, which Hsieh was known to enjoy. A propane heater was also inside the shed, seemingly suggesting he spent considerable time in the hut.
A newly disclosed photograph from September 2020 released through court records shows a sickly-looking Hsieh. The disclosure results from the ongoing legal challenges regarding Hsieh's estate, worth $840 million at his death.
In the photo, Hsieh appears frail to the point of emaciation. The former tech boss is seen holding a whippet canister.
According to WebMD, whippets are popular party inhalant drugs that involve the user quickly inhaling nitrous oxide. The medical self-help website says whippet use lowers one's ability to sense pain, sound, and touch, affects the brain's emotional responses, and can cause hallucinations, delusions, and false beliefs.
Estate Battle
Lawyers for Hsieh's estate say their late client's physical and mental state rendered him incompetent to sign wills and other legal contracts in the months before his death. The crux of the estate dilemma surrounds so-called "friends" who said Hsieh promised them money before his untimely death. Some of those promises were made out on Post-it notes and loose paper.
Multiple individuals seized on Tony's vulnerability to enrich themselves at Tony's expense," lawyers for the Hsieh estate wrote in recent court documents. "Dozens of separate and distinct transactions and financial commitments were procured from Tony in his diminished state, resulting in hundreds of millions of dollars of Tony's money being spent by the time of his death."
Hsieh's family said in court documents that Hsieh was using "as many as 50 cartridges of nitrous oxide a day, often in public, or during 'meetings.'" His bedroom was reportedly "littered with hundreds of spent nitrous oxide cartridges."
Zappos Empire
Hsieh was an early internet tech entrepreneur who made his wealth by cofounding the online advertising network LinkExchange soon after graduating from Harvard University. Hsieh sold  LinkExchange to Microsoft in 1998 for $265 million.
After becoming a major investor in the online shoe retailer Zappos, Hsieh was appointed CEO in 2001. The company reported gross sales of just $1.6 million in the year before Hsieh assumed control. Zappos' gross sales reached $184 million just three years later and ballooned to north of $1 billion annually by 2008.
Zappos was acquired by Amazon in 2009, with Hsieh receiving yet another buyout windfall. Hsieh's share from the sale was reportedly worth over a quarter of a billion dollars. Hsieh stayed on as Zappos CEO until retiring in August 2020.
During his leadership, Hsieh, a poker fanatic, relocated Zappos from San Francisco to Henderson, Nev., in 2001 and later to downtown Las Vegas. At Hsieh's direction, the company played a pivotal role in transforming downtown Las Vegas and the Fremont Street area.
Zappos was also a prominent community partner. In 2017, the company offered to pay the funeral expenses for all victims of the October 1 mass shooting.