TikTok Becomes a New Gambling Playground in Nepal, Authorities Cracking Down
Posted on: January 23, 2023, 01:11h.
Last updated on: January 23, 2023, 08:43h.
Certain countries believe that implementing a ban on casinos or gambling will make the activity disappear. As a result, TikTok is becoming an increasingly viable way to circumvent anti-gambling controls in some regions, and police in Nepal are fighting back, having spent the past two weeks rounding up offenders.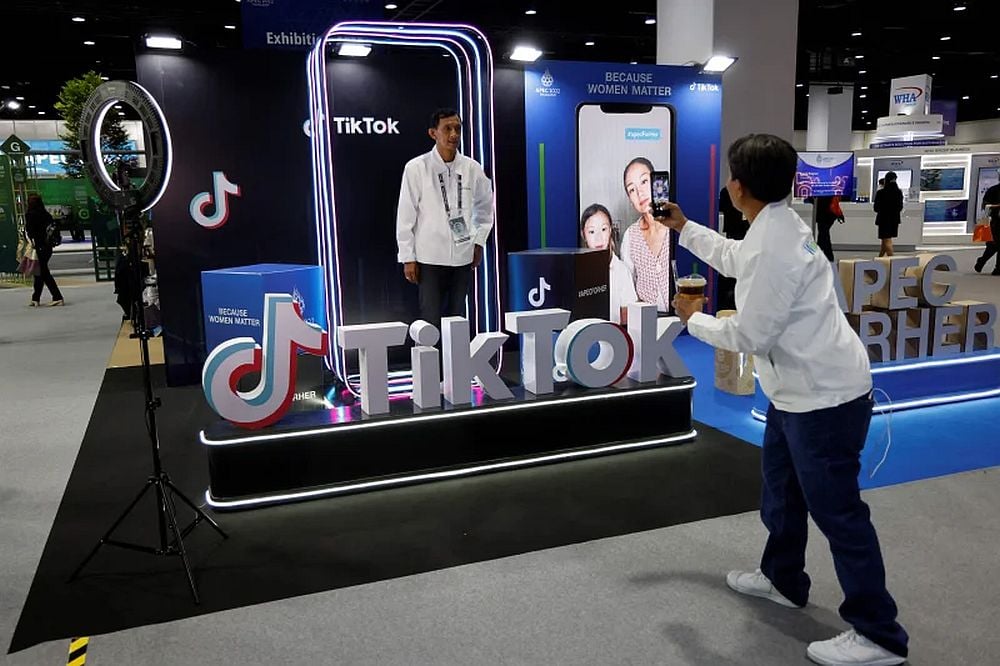 The modus operandi for most of the makeshift TikTok gambling operations is the same. A user promotes the service and collects payments based on the type of game he or she is offering. Then, the gambler makes a video while gambling, for example, on a slot machine, either live (where casinos are allowed) or online.
The concept has reportedly become popular in Nepal, as the number of arrests made by authorities recently seems to indicate. The police action is also likely to give global politicians more ammo in trying to shut down the social media platform.
Necessity Breeds Creativity
The local Nepalese police report that a group of people are operating a gambling den on TikTok. The group is able to conduct its activities using the ByteDance-owned social media platform with the help of another Chinese app.
There were four arrests involving organized gambling via TikTok between January 10 and January 17, according to the Kathmandu Valley Crime Investigation Office. They allegedly used digital wallets to carry out transactions amounting to over NPR5 million (US$38,400).
Police arrested three people in the first week of the month, followed by a fourth arrest last week.
First, they arrested a 21-year-old in Lalitpur who went by the names Pugg and Pubg2 for running the game. He allegedly made NPR8 million (US$61,440) in transactions over 10 days through his e-Sewa mobile wallet while playing the game live with different people during that time.
E-Sewa is a payment gateway in Nepal that includes an integrated digital wallet.
Authorities arrested a second person, a 27-year-old using the alias Pler King, in Bhaktapur. Police records indicate that he earned NPR1 million (US$7,680) within 10 days from three different e-Sewa accounts.
On the same day, police nabbed another 21-year-old in Bhaktapur. He hadn't yet reached the same level as the others, having only transacted NPR93,214 (US$715.88) through e-Sewa in the previous six days.
The fourth person arrested was a 35-year-old in Lalitpur. Also known as Kick Cash, he used two different e-Sewa accounts to conduct transactions totaling NPR853,331 (US$6,553) over 15 days.
In addition to the cell phones they used for their transactions and videos, the gamblers had written logs to track the players and transactions. This information will be useful as investigators continue to work to determine everyone who participated.
Difficult to Track
Police officials have arrested a few individuals for their involvement in the illegal activity. However, it's difficult for them to trace all of the offenders.
The individuals use fake IDs and phone numbers, which are easy to come by in Nepal, in order to conceal their activities. If they think there's a chance they are no longer safe, they ditch the number and get a new one, porting the address list of clients to the new number.
Nepal prohibits gambling and betting, but the punishments aren't too severe. A first offense is typically good for a fine of NPR300 (US$1.54), while a second offense can lead to up to three months in jail. A third offense, however, could result in a one-year sentence behind bars.
TikTok hasn't received much positive support in the past couple of years. Some US officials have sought to ban the platform, alleging that it's a potential security risk and that all of the user data is sent to China.
While no outright ban has gone into place against TikTok among the general US population, more than a dozen US states and the US House of Representatives have banned TikTok from government devices in recent months.
Afghanistan, Armenia, India, Pakistan, and other countries have reportedly placed a ban on its use. However, as with virtually anything online, permanently blocking it is not as easy as the authorities assume.