Tom Brady, Tampa Bay Bucs Beaten by Dallas Cowboys in Wild Card Match
Posted on: January 17, 2023, 02:18h.
Last updated on: January 17, 2023, 02:25h.
Two things are certain following the Monday night NFC wild-card game between the Dallas Cowboys and the Tampa Bay Buccaneers. Dallas kicker Brett Maher needs to go back to kicking school, and Bucs QB Tom Brady isn't the player he used to be.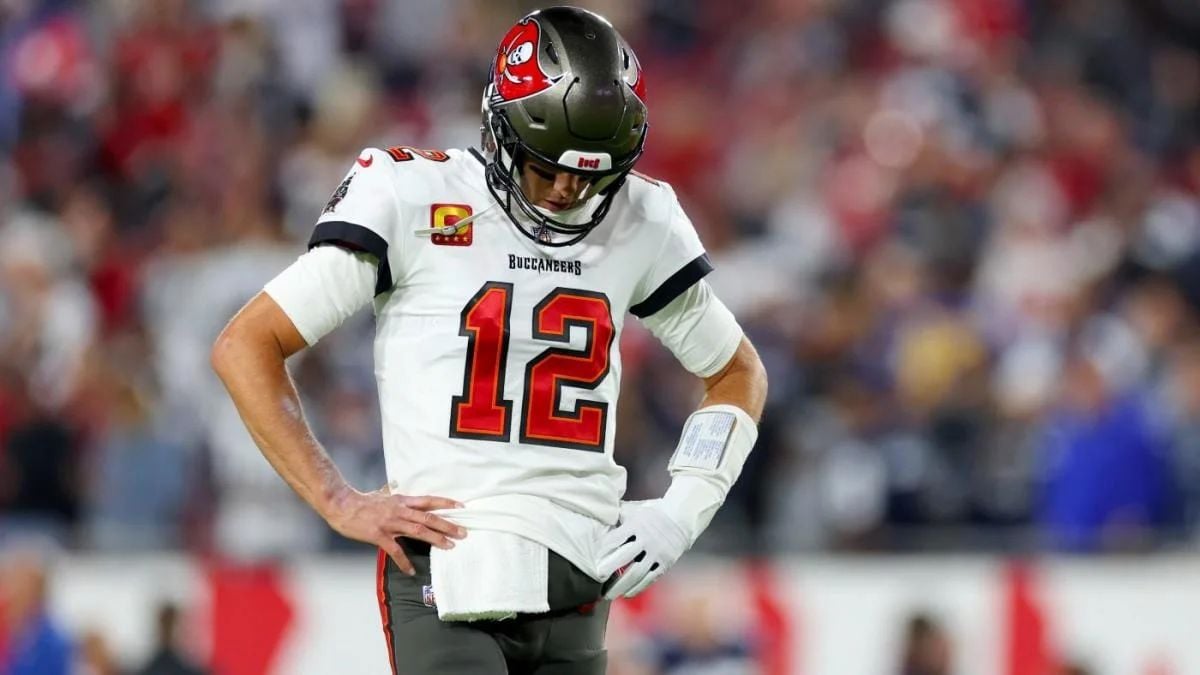 Monday night was Dak Prescott's night, from start to finish. There have been questions about whether the Cowboys QB would be able to bounce back from injuries, and he silenced everyone with his performance.
Prescott went from possibly the worst performance of his career in his previous game to the best, as he led the Cowboys to a 31-14 blowout. In front of Tampa Bay's fan base at Raymond James Stadium, Dallas made easy work of Brady and the Bucs in the team's first playoff win on the road in three decades.
Control the Flow
The game started slowly before Dallas moved out in front with a TD halfway into the first quarter. From there, they controlled the pace of the game.
Not even four missed extra points from Maher – an NFL record – were enough to change the flow of the game. If his goal were to tip the total one way or the other, he succeeded.
Dak Prescott has seen enough of the missed extra points. "Go for f**ckin' two!" pic.twitter.com/yuPH7FN8NE

— Jon Machota (@jonmachota) January 17, 2023
Missing one extra point is one thing. Missing four is insane. At about $1 million a year in salary for Maher, there's little excuse for repeatedly missing chip shots.
The Cowboys outplayed the Bucs at every turn. They moved out to an 18-0 lead by the end of the first half, and continued to stifle Tampa's offense in the second. Brady tried to rally the Bucs in the fourth quarter, but the damage was already done.
One of the low points of the game occurred in that quarter. Bucs wide receiver Russell Gage was moving into position for a potential throw by Brady when he slipped on the grass. An incoming tackle may have altered the course of his career.
Cowboys safety Donovan Wilson accidentally clotheslined Gage from behind, causing his head and neck to jerk. Medical personnel rushed onto the field and carried him off on a stretcher before whisking him away to a hospital. The initial diagnosis was a concussion, but testing will continue Tuesday.
Some people tried to compare the incident to the one Buffalo Bills safety Damar Hamlin suffered two weeks ago. However, they don't even come close. Hamlin was lifeless on the field before medical personnel resuscitated him. While Gage's injury was scary, comparing it to a life-ending injury seems out of place.
Prescott Rises to the Top
Prescott is now the first Cowboys player at any position to have scored five touchdowns in a postseason game. They were possible through four completions and a ground TD that left Tampa's defense looking like a freshmen high school squad.
The six-year Cowboys veteran suffered a broken hand in the team's loss against Tampa at the beginning of the season. He missed five games after undergoing surgery and couldn't find his rhythm when he returned.
Fifteen interceptions in 12 games put his future in doubt. He shut down that commentary on Monday night, but still has a long way to go. Next up, the Cowboys will take on the San Francisco 49ers, who eliminated them from the playoffs last year.
Brady's Future in Doubt
Meanwhile, questions linger for Brady, who never lost to the Cowboys in his 23-year NFL career. The seven-time Super Bowl champion, who retired — and unretired — before the start of the current season, won't say whether or not he'll return next year.
Brady entered the game as an underdog for the first time in his playoff career. If he exits now, he'll leave on a sour note, although he can't take all the blame for the loss.
He only mustered two TDs and put up an interception that was oddly uncharacteristic of his normal caliber. While Brady didn't perform to his usual level, he also didn't get the support he needed from the offense and never gained traction.
Latest Casino Stocks:
Retrieving stocks data...
Retrieving stocks data...
Retrieving stocks data...
Retrieving stocks data...
Retrieving stocks data...