Study of Gambling in Australia: 6.8 Million Play Regularly, Losing $18 Billion Since 2016
Posted on: December 4, 2017, 06:44h.
Last updated on: December 4, 2017, 06:56h.
The Australian government last week released figures from a study that presented the most comprehensive picture of Australian gambling habits to date.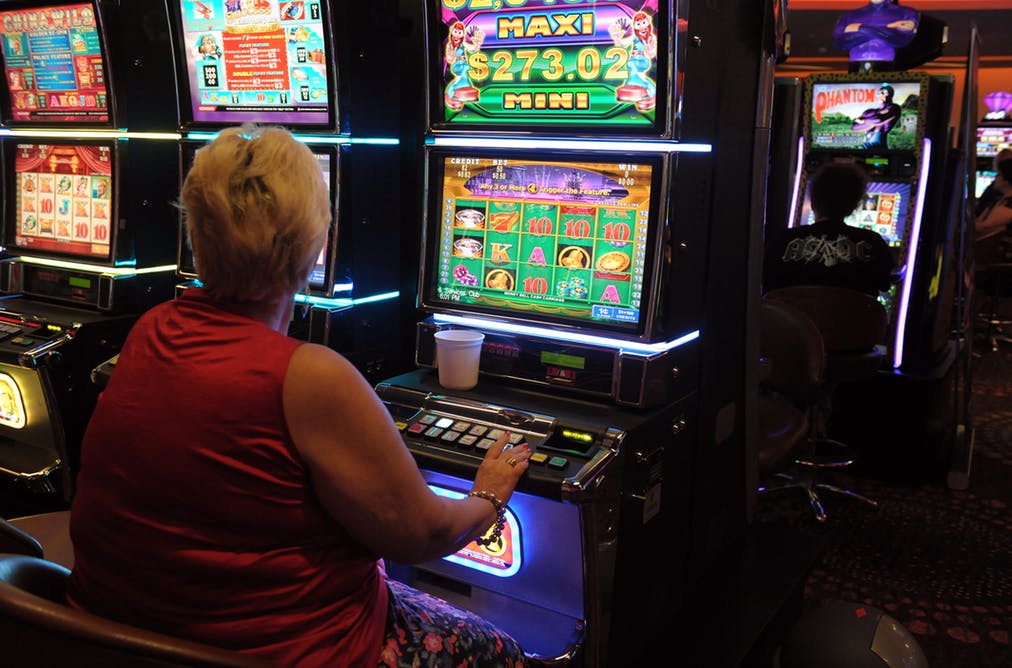 The study, conducted by the Australian Gambling Research Centre, part of the Australian Institute of Family Studies, found that about 6.8 million Australians gamble regularly, about 42 percent of the country's adult population.
Gambling critics pointed to these figures to show that Australians lost a record $18 billion on gambling 2016 and 2017 as further evidence the country needs to address what it sees as an epidemic. The losses increased 4.2 percent, roughly double the rate of inflation.
Video poker and slot machines referred to as "Pokies" in the land down under, were responsible for half of the total amount at $9 billion. Gamblers parted with nearly $4 billion in casinos, $2.2 billion on horse racing and $1.4 billion on lotteries.
While losses from sportsbetting were much smaller than the other forms of wagering, checking in at $700 million, they did have the largest increase at 13 percent. Officials attribute this to the popularity of internet and app-based betting.
Pokies Problem?
The Alliance for Gambling Reform said the amount Australians lost on the machines should alarm legislators and that they needed to take action to stem the rise. Spokesman Tim Costello told the Sydney Morning Herald politicians should work on a goal of less than $20 billion annually.
"Whilst sports betting is top of mind with the advertising deluge … the latest national figures once again confirm that the pokies are easily the biggest contributor to Australia's tragic status as the world's biggest gamblers," he said.
The AGRC report that classified 6.8 million citizens as regular gamblers counted those who placed up to 10 bets a month on lotteries, video poker, racing, sports, keno, casinos, bingo, poker, private wagers. Of those 1.1 million were estimated to be at risk of problem gambling.
According to Dr. Andrew Armstrong, the lead researcher on this project, "An average regular gambler spent an estimated [$972] in a year, with card playing poker gamblers spending the most [$2,807] on poker and other gambling activities and buyers of instant scratch tickets the least [$475] on tickets and other activities."
"Regular gamblers who favored the pokies reported spending [$987] on average on this activity, those who regularly gambled on races spent [$999], sports bettors [$789] and casino table gamblers [$1,046]."
Dirty Business?
Video poker machines are facing a barrage of criticism, not to mention a lawsuit claiming the design is intentionally meant to get players hooked. In September, a self-proclaimed gambling addict claimed that manufacturers of the popular machine Dolphin Treasure was purposely designed to appeal to compulsive gamblers.
Another controversy involved Crown Resorts founder James Packer. Three whistleblowers who previously worked at the billionaire's Melbourne casino said people in the company tampered with the machines to give the house a bigger advantage.
Federal MP Andrew Wilkie said he was informed of the claims by former employees and urged Parliament to investigate. Packer has vehemently denied the allegations.
"Maybe because we're a bigger company or maybe because we're more well-known or maybe even because I'm more well-known," Packer said. "Andrew Wilkie throws something into parliament which is a lie, which gets a lot of headlines."