Steve Wynn Artificial Lake Plans Panned by Environmentalists in Las Vegas
Posted on: May 25, 2016, 04:49h.
Last updated on: May 25, 2016, 05:10h.
Steve Wynn wants to rid his Las Vegas resort of its current 18-hole golf course to make way for Wynn Paradise Park, a $1.5 billion water facility that would feature a 38-acre lake for water skiing, paddle boarding, parasailing, and more.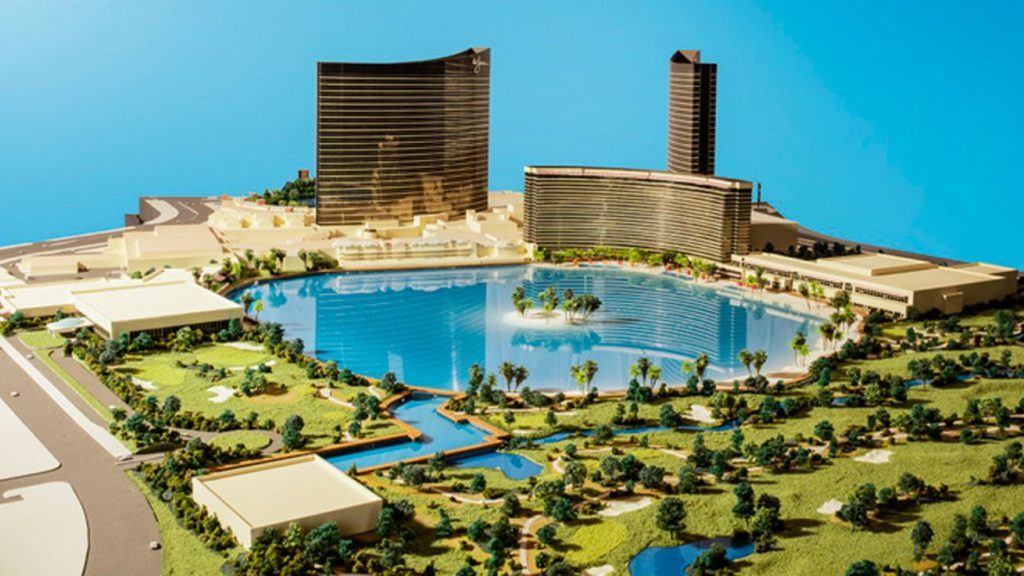 But before the billionaire casino tycoon can build his new park, he must first persuade his company's board of directors, and not all of them are on board.
Environmental concerns are being raised on the impact that an artificial body of water with a perimeter of more than a mile might have on water conservation in the desert. While the glitz and glamour of Las Vegas lights up the Strip nightly, it's important to remember that the city sits smack dab in the middle of the Mojave.
Wynn is expected to put up the project to vote during a board of directors meeting this fall. As of now, Wynn Paradise Park is slated to open in 2020.
In Hot Water
Las Vegas averages just 21 days of precipitation a year for a total of about four inches of annual rainfall. Wynn's water paradise would hold about 100 Olympic-size swimming pools.
Director of the Center for Urban Water Conservation Dale Devitt told the Associated Press this week that, "Artificial lakes, we should think very hard and long about before we start."
Wynn's company says the lake would actually be beneficial to the Las Vegas environment, and the Southern Nevada Water Authority seems to be backing up those claims.
According to calculations by the Water Authority, the lake would require about 300 to 400 acre-feet of water each year. The Wynn Golf Club currently occupying the property consumes upwards of 800 acre-feet annually.
Along with anti-evaporation technologies, Wynn says the project would use solar power and "use less water than a golf course."
Flying By the Seat of His Pants
At 74 years old, Steve Wynn might be having some sort of three-quarters life crisis.
On May 17, Wynn showed up unannounced at SlotZilla to ride the zip line. Along with his fiftyish second wife Andrea, Wynn rode both the upper and lower zips that hover above Fremont Street in downtown Las Vegas.
Wynn, who suffers from the eye disease retinitis pigmentosa, which has left him nearly blind, thoroughly enjoyed the ride, according to those who were there.
"He just showed up, out of the blue," Freemont Street Experience Interactive Marketing Manager Scott Roeben told the Las Vegas Review-Journal. Wynn Resorts Executive Vice President of Architecture DeRuyter Butler also accompanied Wynn and the missus.
It's likely that the same demographic of Las Vegas tourist that would be interested in paying an admission fee to enter the water facility, estimated to be about $20, would also be interested in zip lining their way around it.
Wynn confirmed his zip line plans during a conference call with investors on May 5.
"Picture this . . . a slope up to two twin peaks that are connected with a rope bridge, built into the side are cabanas and other special effects platforms. . . And then there is a beach bar with white sand. And then from our convention center on the north there are zip lines that take people to the bar and from the side of the mountain there are zip lines that take them back."