Station Casinos Files IPO Registration with Securities and Exchange Commission
Posted on: October 14, 2015, 04:18h.
Last updated on: October 14, 2015, 04:27h.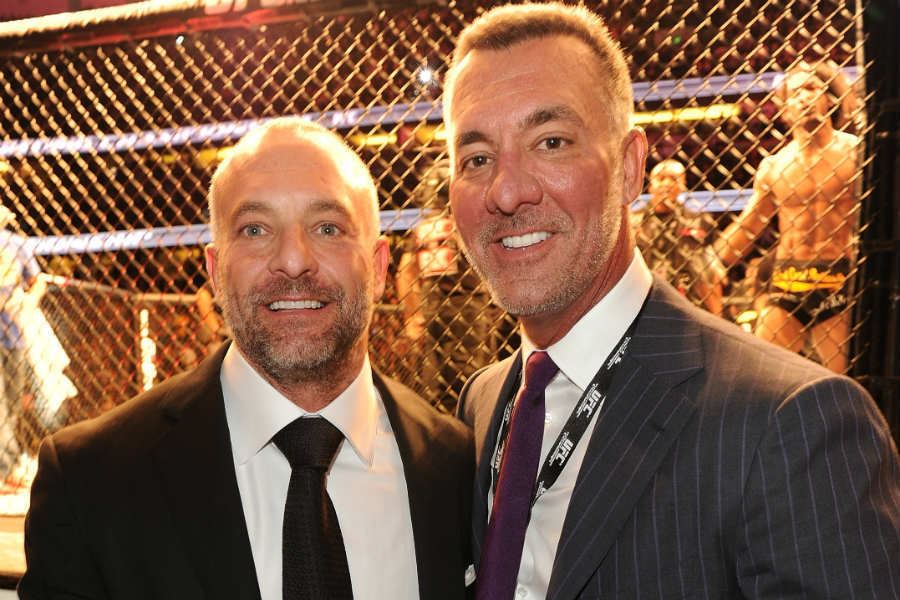 Station Casinos is eyeing a return to the public market, announcing this week it has filed the required registration documents with the Securities and Exchange Commission (SEC) to prepare its company for an initial public offering (IPO).
Though it's not technically "initial," as Station was a public entity from 1993 to 2007 before going private, the company says it's attempting to raise capital through the IPO to continue paying down its billion dollars in debt stemming from its bankruptcy reorganization in 2009.
"The number of shares to be offered and the price range for the proposed offering have not yet been determined," Station Executive VP Marc Falcone said in a statement.
Nice Work If You Can Get It
From the "rich get richer" files, billionaires Lorenzo and Frank Fertitta III, sons of Station Casinos founder Frank Fertitta, are set to receive substantial paydays if the IPO moves ahead. Included in the financial disclosure is the revelation that Station will purchase its management company with proceeds stemming from the public offering.
That company, called Fertitta Entertainment, will be acquired for $460 million, meaning the casino tycoons will receive a double take by selling shares of Station while also receiving cash for their management firm. The company's five-person board of directors, two of whom are the Fertittas, unanimously approved the transaction.
In addition to assets raised from the IPO, Station says it will fund the remaining balance to acquire Fertitta Entertainment through supplemental lenders.
Wall Street Skeptical
Station Casinos hasn't said whether it will pursue the New York Stock Exchange (NYSE) or NASDAQ, but regardless of platform, it remains to be seen whether investors will budge on buying into the gambling conglomerate for a second time.
Its first go-around wasn't successful.
Following a 14-year run on the NYSE, the company filed for Chapter 11 bankruptcy in 2009, citing $6.5 billion in debt against $5.7 billion in assets. Frank Fertitta, Jr. would die less than a month later due to heart conditions at the age of 70, leaving investors with shares worth just pennies.
Skeptics might be concerned that the IPO is simply the latest scheme for the Fertittas to add to their multibillion dollar empire. Wall Street fears uncertainty first and foremost, and the Station Casinos IPO will presumably bring plenty of anxiety-inducing elements in the eyes of capitalists.
"You would think Wall Street would be thinking, 'Fool me once shame on you, fool me twice shame on me,'" one commenter posted on the Las Vegas Review-Journal's story on the pending IPO.
Emerging from bankruptcy protection in 2011, the Fertitta brothers reinvested $200 million and later paid $73 million to buyout JP Morgan Chase's stake. Today, the two control 58 percent of the organization.
The next largest shareholder is Deutsche Bank at 25 percent, a global banking firm that posted $7 billion in so-called "paper losses" in the third quarter of 2015.
Deutsche Bank and JP Morgan will act as joint managers of the proposed offering, with Bank of America, Merrill Lynch, and Goldman Sachs facilitating the issuance of shares should the SEC approve the filing.
Most Read