Showboat Atlantic City Could Reopen, But as What Still Up in the Air
Posted on: February 25, 2018, 02:00h.
Last updated on: February 24, 2018, 12:55h.
New Showboat Atlantic City owner Bart Blatstein has taken the first steps towards obtaining a casino license from the New Jersey Division of Gaming Enforcement (DGE). But whether or not he's up to the task of running a venue that had failed in the past is up for discussion.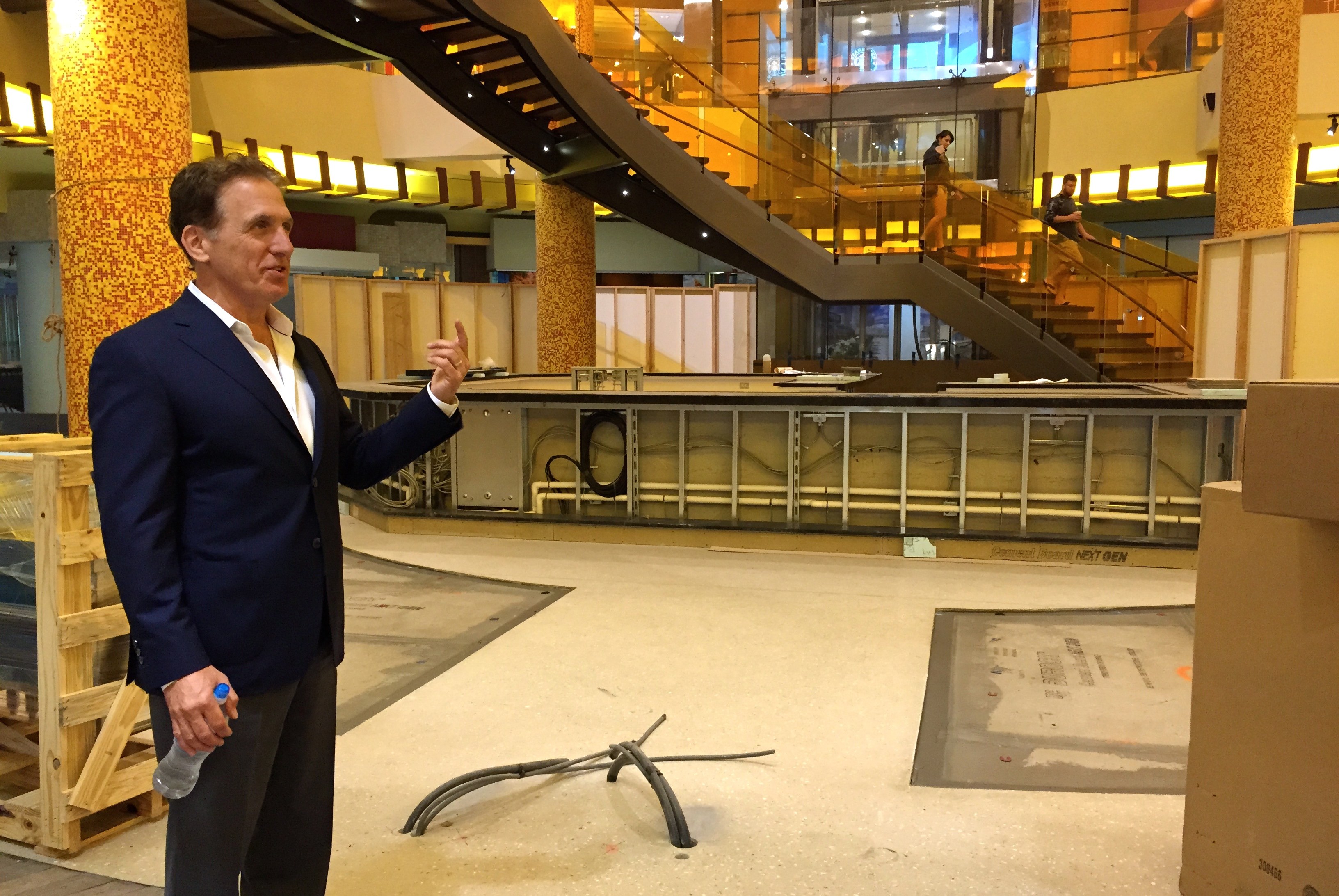 During an interview this week with CBS Philly, Nevada-based gaming analyst Roger Gros questioned why Blatstein believes he can operate a profitable gaming floor there, while previous owner Caesars Entertainment opted to shutter the space.
"There hasn't been any improvement within the facility, so I don't know why he thinks he can he can run a casino profitably when that wasn't the case when it was operated by the largest gaming corporation in America, Caesars."
The Showboat was the first of four Atlantic City casinos to close in 2014. At the time, Caesars said the gaming floor was still turning a profit, but decided to close the resort in an effort to reduce competition for its three other AC casinos: Caesars, Harrah's, and Bally's.
Stockton University acquired the Showboat from Caesars in 2014 for $18 million. After the school was blocked from opening the facility as a student housing and satellite campus, it was sold to Blatstein for $23 million in January of 2016.
Neighbors With Benefits
Showboat Atlantic City is ideally positioned on the Boardwalk between the closed Trump Taj Mahal and Revel, two casino resorts that will respectively become Hard Rock Atlantic City and Ocean Resort Casino later this year.
Gros believes Blatstein is simply looking to steal some passing foot traffic. "I think [he] is just probably hoping for some spillover from those properties, and unless he has something special up his sleeve, I can't see it working," Gros told CBS Philly.
Hard Rock is spending over $500 million to strip the Taj's Indian décor and reimagine the property into a rock 'n' roll-themed destination. Ocean Resort is spending some $175 million to ready the $2.4 billion Revel, which has been vacant since 2014.
Earlier this month, Blatstein filed a "statement of compliance" with the DGE, the first step in obtaining a casino license in New Jersey. The Philadelphia-based real estate developer said he's "just starting the process," but hasn't indicated if he's fully committed to bringing gambling back to the property.
Boxing > Millennials
Showboat has seemingly been a trial-and-error investment for Blatstein. He originally marketed the hotel-only resort as an alternative for tourists who wanted to avoid a casino environment during an Atlantic City stay.
He also targeted millennials by hosting the Atlantic City Fan Xpo. Intended to run each weekend from Memorial Day through Labor Day 2017, the Xpo was to welcome a new millennial-focused theme each week, but the series was abruptly canned in late June due to poor attendance.
With that demographic a bust, Bartstein is looking to another audience entirely, and bringing back boxing.
This weekend, a match was held at the Showboat for the first time in nearly a decade. Promoted by New Jersey-based Rising Star Promotions, the main event featured Thomas LaMannna against Gabriel Bracero in the Fecarbox Championship. Showboat's 1,500-seat venue nearly sold out.