Scottish Soccer Rejects Premier League-Style Gambling Sponsorship Ban
Posted on: April 17, 2023, 02:48h.
Last updated on: April 17, 2023, 12:28h.
The English Premier League (EPL) may have caved to the anti-gambling pundits, but Scottish soccer won't. The Scottish Professional Football League (SPFL) doesn't share the EPL's decision to ban front-of-shirt sponsorships by gambling companies.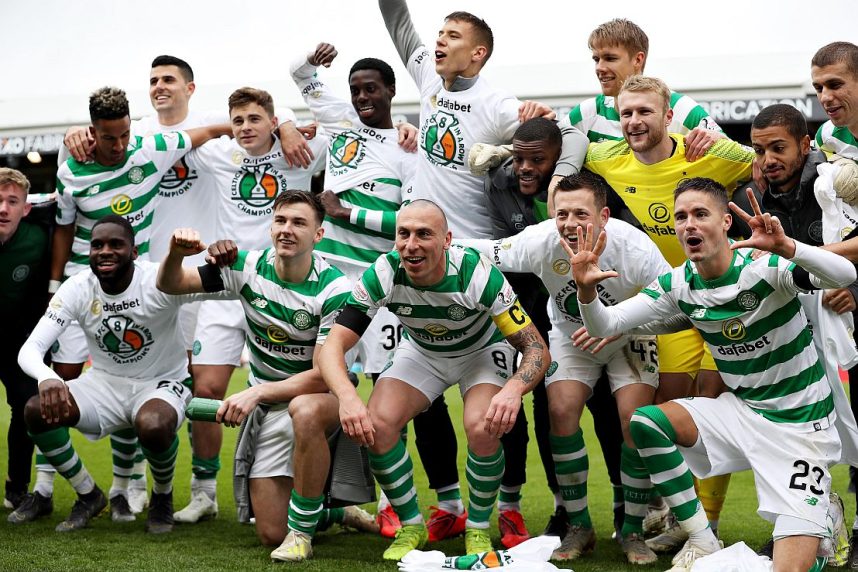 The EPL announced last week that, as of the 2026 season, its teams will no longer carry any sports betting or gambling companies as primary jersey sponsors. While the league will block gaming operators from a jersey's prime real estate, it will still allow them to be secondary sponsors.
The ban is similar to what Spain's La Liga implemented almost a year ago, and mirrors discussions in other sports leagues in Italy, Australia, and elsewhere. The SPFL, according to BBC Scotland, doesn't want to follow the crowd.
Scottish Soccer Clubs to Decide Fate
Amid talks of a mandatory ban by the British government, the EPL pushed for a league-led voluntary ban. Once it got enough teams on board, it moved forward and pulled the trigger.
The SPFL is taking a different approach and believes its clubs have the right to decide for themselves who they should partner with. It told BBC Scotland that "individual sponsorships are a matter for each club," and that a leaguewide ban isn't on the table.
Gambling-related sponsorships aren't widespread in Scottish soccer. There are just three top division teams that carry gambling brands on the front of their jerseys, with the SPFL sporting 42 teams as of the 2022 season.
The EPL has eight teams out of 20 that currently carry gaming companies as primary sponsors. The belief is that removing them will curb gambling addiction, which has already fallen despite the presence of the sponsorships.
The league said in its talks with the media outlet that the primary reason for the rejection of the ban is money. Sports clubs everywhere rely on sponsorships as a means of generating revenue, and many will take what they can get to finance their operations.
The SPFL's stance doesn't necessarily mean that a ban won't happen. As the British government showed, politicians are willing to implement a mandatory block if necessary.
Former First Minister of Scotland Henry McLeish would support a government-led initiative if he were still in power. He called the relationship between soccer and gambling a "match made in hell."
McLeish, a former soccer player before getting into politics, said he's "disappointed" in the decision by the league. He's confident that Scottish soccer clubs could easily find alternative sponsors following a gambling ban. However, only the clubs know who they can and can't attract.
International Cricket Denies Ban
Scottish soccer isn't the only sports league to push back against the global anti-gambling campaign. The International Cricket Council (ICC) is reversing its gambling sponsorship ban in certain situations.
A widespread ban will still be in place for competitions like the Cricket World Cup. But teams can sport gambling companies in bilateral contests, such as test and one-day matches. The change in policy won't include the England Cricket Board, which has strict rules prohibiting relationships between teams, players, and gaming operators.
The change in ICC policy takes effect immediately, although gaming operators shouldn't get too comfortable. Internal conversations within the organization have become heated in recent months, and it's a safe bet that more discussions about renewing the ban are going to surface.