Sam Nazarian's SBE Entertainment Merger with Hakkasan Group Not a Dead Deal, SLS Sale Could Be Cause of Holdup
Posted on: August 13, 2017, 02:00h.
Last updated on: August 14, 2017, 11:32h.
Privately held by Iranian-American businessman Sam Nazarian, SBE Entertainment had announced in March that it was partnering with Hakkasan Group, a luxury hospitality company best known in Las Vegas for its nightclub inside the MGM Grand. The merger was expected to be completed by the end of May, but here we are in August, and no terms have been reached.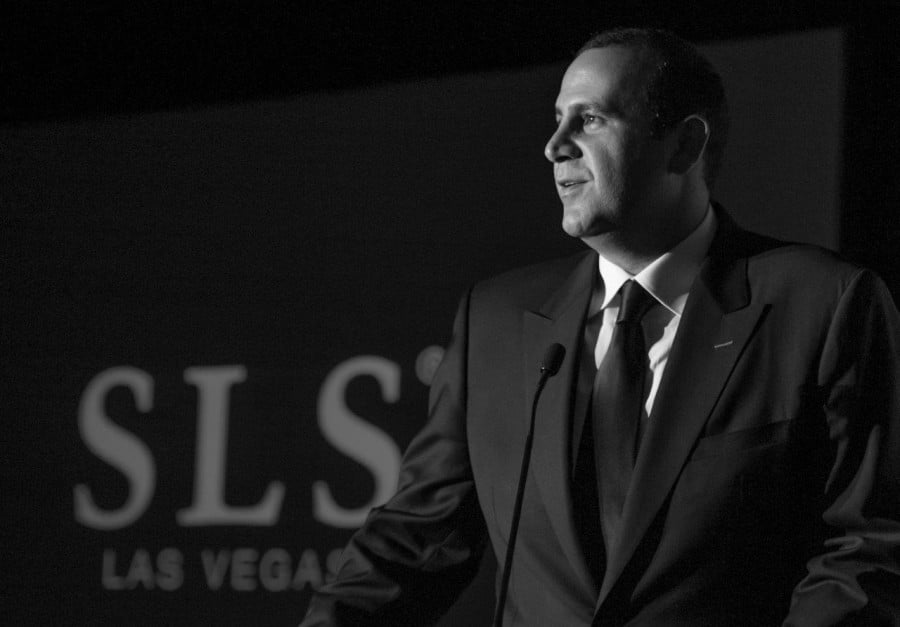 But in a presser from SBE Entertainment, the management company of the Strip's SLS Las Vegas, the company insists it's still planning to merge with Hakkasan, despite the alliance taking much longer than expected.
In a statement this week to the Las Vegas Review-Journal, the company insists the deal is still on.
"SBE remains in negotiations to complete a financial transaction in which [its own] and Hakkasan's formidable hospitality assets are combined into one company. We are looking forward to completing the transaction," the press release stated.
Nazarian owns about 64 percent of the company he founded, with private equity investors controlling the remaining stake. Hakkasan Group is owned by Alliance International Investment, a Dubai-based investment firm.
The merged company would have a valuation of $1 billion, according to the Wall Street Journal. Nazarian said in March that the formation will create "the most dynamic hospitality, residential, restaurant and entertainment company in the industry."
Targeting Millennials
SBE and Hakkasan joining forces makes sense, as both share a common vision of creating luxury hospitality venues that cater to younger demographics. Though SLS Las Vegas has not been one of his better financial ventures, Nazarian has had more successes than failures overall.
His SLS brand is currently developing hotels in Miami, Philadelphia, Washington, DC, and Chicago, as well as internationally in Mexico and Brazil. And it will also soon open at Baha Mar, the massive Bahamas casino resort that recently completed construction.
Nazarian needs millennials to make all these new ventures a success, and the Hakkasan Group holds particular expertise when it comes to what that generation is seeking.
Las Vegas is the mecca of the sexy party scene, and Hakkasan dominates that space. In addition to its MGM flagship nightclub (and others), the company operates lounges and pools at the Mirage, Bellagio, Aria, and Caesars Palace.
Hakkasan additionally opened Level Up last year at the MGM Grand, a gaming and entertainment lounge geared towards millennials. With skill-based gaming machines and interactive sports gambling competitions like virtual golf, MGM is hoping the digital playground created by Hakkasan strikes the perfect balance between arcade gaming and traditional gambling.
Nightclub & Bar Convention and Trade Show Advisory Board Chairman Thom Greco told the Review-Journal recently that SBE Entertainment will benefit from Hakkasan's "swagger" and expertise in creating spaces that allow boutique hotels to stand out in a crowded industry.
Reason for Holdup
One potential reason for the continued merger delay might be the pending sale of SLS Las Vegas, SBE's first foray into gambling that ended up costing Nazarian tens of millions of dollars.
After undergoing a $415 million renovation to transform the Sahara into SLS Las Vegas in 2014, and controversy surrounding the gaming license issuance due to Nazarian's past felony convictions, the businessman began selling down his stake in the property as the new concept failed to entice locals and visitors to the Strip's northern end.
Stockbridge Capital, which endured the financial nightmare with Nazarian, now controls majority ownership of the resort. SLS continues managing its operations. In May, Stockbridge agreed to sell the troubled resort for an undisclosed price to Reno's Grand Sierra Casino owners, the Meruelo Group.
That impending sale could have impacted finalizing the negotiations in what SBE hopes will be a better investment for the company.