Rory McIlroy Win Pays off Ten-Year-Old Bet for His Father
Posted on: July 21, 2014, 07:33h.
Last updated on: July 21, 2014, 07:38h.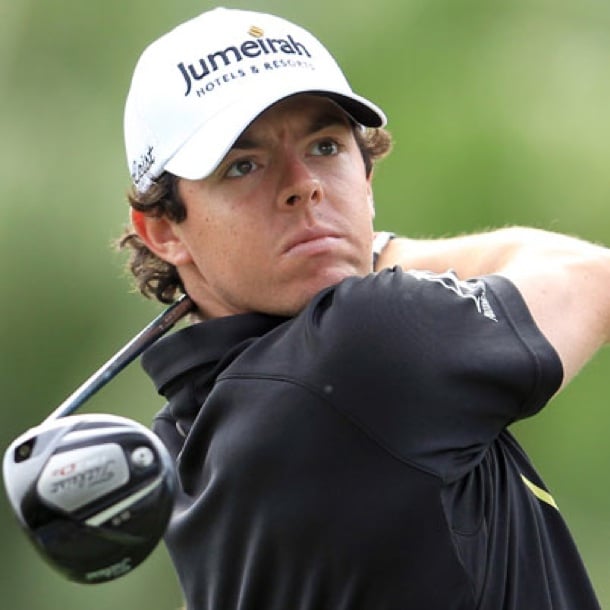 Rory McIlroy's win this weekend at the 2014 Open Championship (perhaps better known as the British Open) was huge for the young golfer's career. It was his third major championship, making him only the third player to win three majors by the age of 25, joining a couple of guys you might have heard of: Jack Nicklaus and Tiger Woods.
But the win may have been even bigger for McIlroy's father and a couple of his friends.
When McIlroy putted out on the 18th green at Hoylake, he fulfilled a bet that had been made by his father Gerry and two friends over a decade ago. In 2004, Gerry McIlroy placed a bet on his son, then 15 years old, to win the British Open by the time he was 25 (or put another way, before he turned 26).
Ladbrokes was happy to take the £200 ($341) bet, and even gave the elder McIlroy 500-1 odds. After all, as talented as young Rory might be, he was a long way of from being capable of winning one of the world's biggest golf tournaments.
McIlroy Covers Bet on Final Opportunity
But a funny thing happened over the next decade. McIlroy didn't just become a professional golfer, but he became perhaps the best player of his generation. Soon he was a perennial threat to win the Open, and those 500-1 were looking incredibly generous. Still, heading into last week's tournament, McIlroy only had the one last chance to win and earn his father a massive payday.
Sure enough, he did it, and Ladbrokes confirmed on Twitter that they'd be paying out the £100,000 ($171,000) win to a bettor they believed to be Rory's father.
Family Bets Common
According to Rachel Bridge of Ladbrokes, these bets aren't exactly rare, though it's uncommon that they pay off. Bridge told ESPN.com that these "special odds requests" are frequently made on the potential for children to win major sporting events, with the firm taking more than 300 each year. Typically, just one will pay out every few years. The last big win of the type came when friends of racer Lewis Hamilton won a bet on him winning the F1 championship, a wager they made when he was just nine years old.
"We take the chance on bets like these," Bridge said to ESPN. "We can make a lot of money, but it's a big risk if one comes through. Unfortunately, on this one, we have egg on our face."
Friends Also Cash In
Rory's father wasn't the only one cashing in on the bet, either. Two other bettors (believed to be friends of McIlroy's father) won two separate wagers: one that would pay out at 250-1 if McIlroy won The Open Championship by 2015, and another that would pay out 150-1 should he win the same tournament by age 50.
According to McIlroy, the win will likely mean more to the friends than to his father.
"I don't think it matters so much to my dad anymore, but the teammates he did it with, I think they're a little happier," McIlroy said.
According to Bridge, Ladbrokes hasn't faced a payout on the Open since bettors made big money betting on Tiger Woods in 2006.
"Although we're facing heavy losses we can't help but admire the foresight of Rory's dad and his pals a decade ago," Bridge said.