Resorts Casino Hotel Atlantic City Unveils 'One of a Kind' Branding Strategy
Posted on: October 9, 2019, 02:51h.
Last updated on: October 9, 2019, 04:11h.
Resorts Casino Hotel is one of nine gaming venues in Atlantic City, but the property wants you to know it's "One of a Kind."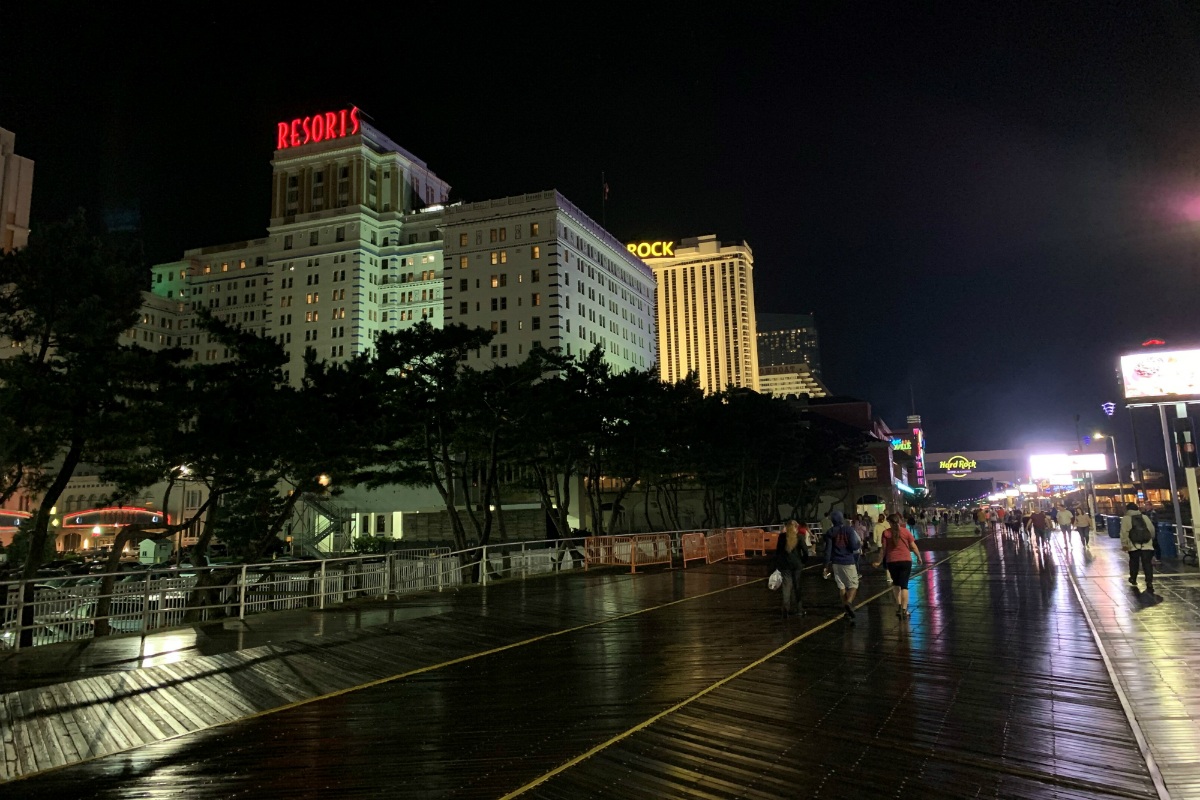 That's the new branding message Resorts unveiled yesterday. President and CEO Mark Giannantonio invited members of the media on Tuesday to provide an overview of the campaign, and the rationale behind it.
The chief executive said after $140 million has been poured into the property over several phases – the last being a $25 million renovation of the Ocean Tower that was completed last year – Resorts is positioned well for the long term.
Giannantonio believes the future is bright for Atlantic City's oldest casino, citing renovated rooms, better use of space that includes an expanded Landshark Bar & Grill, and a $6 million DraftKings sportsbook just steps off the Boardwalk.
Resorts History, Future
Atlantic City native Morris Bailey purchased Resorts with longtime gaming executive Dennis Gomes in 2010. Following Gomes' death in 2012, Bailey brought in Mohegan Sun to manage the casino's operations, and a year later appointed Giannantonio CEO.
While casinos have come and gone in Atlantic City, Resorts has been a Boardwalk staple. And despite new competition that arrived in 2018, the company has only embraced its neighbors.
In June, Resorts Casino teamed up with Hard Rock and Ocean Casino – the latter two beachfront properties that opened in June of the previous year – to form a new district they're calling "North Beach."
It makes no sense whatsoever not to work together and promote this end of town," Giannantonio said. "No doubt about it, it's a new way of looking at things. It will raise all boats."
The trio – along with the non-gaming Showboat Hotel and Steel Pier – held block parties over the summer and music-themed events.
Revenue Loss
Resorts might be embracing its new competition, but it's hard to argue that Hard Rock and Ocean Casino aren't hurting its bottom line.
Casino profits for the seven prior resorts have all declined through the first six months of 2019. Resorts' gross operating profit fell 21.8 percent January through June from $42.75 million to $39.6 million.
Resorts' occupancy rate for its 942 guestrooms declined from 84.6 percent in the first half of 2018, to 78.7 percent in the six months in 2019. The average nightly rate, however, did increase from $83.45 to $92.97.
Tilman Fertitta, the billionaire who owns the Golden Nugget in Atlantic City's Marina District, hasn't been so welcoming to the added casinos. The Houston businessman said recently that New Jersey's gaming mecca is "not a nine-casino market."
"I don't understand why nobody realizes that," Fertitta explained. "You could say the market is going up and we've added thousands of jobs, but now every other casino has had to lay off jobs. I don't even know how big the net gain is."
He concluded, "None of the casinos have the cash flow that they did."
Similar Guides On This Topic