Playtech-Powered Casinos Exiting German Online Gambling Market
Posted on: January 28, 2015, 07:53h.
Last updated on: January 28, 2015, 11:26h.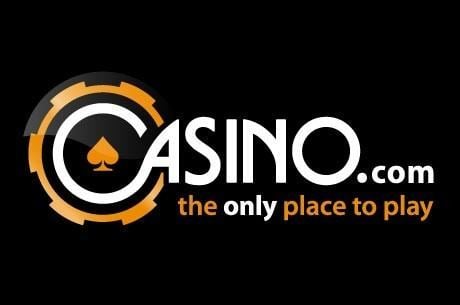 Several high-profile German online gambling sites are saying "Auf Wiedersehen" to the Internet market in that country, leading to speculation that recent German online gambling legislation has been throwing the country into a tizzy. 
Germany's online gambling laws have been a source of confusion for some, as individual states have sometimes tried to regulate the practice, while the federal government has allowed only for sports betting to be offered online.
Now, at least one major group of online casinos has said that enough is enough, and it looks like several operators will be leaving Germany at the beginning of February.
Email Lists Five Casinos Leaving Germany
According to an email, a group of casino sites including Casino.com, MansionCasino.com, LesAcasino.com, Club777.com, and SlotsHeaven.com have all announced plans to block new players from Germany from joining their sites beginning on February 1. Players will still be allowed to sign up for play money accounts, but real money play will be restricted.
"We regret to inform you that…a closure [will begin] in the German market for all brands," the email read. "All accounts will have to be stopped no later than January 30th, 2015."
The email went on to note that the closures would only affect players in Germany, and that German-language players from other countries would not be impacted by the decision. All of the impacted casinos are operated using Playtech software.
This suggests that the move is related to the regulatory situation in Germany, which has been a source of consternation for players and operators alike over recent years.
In July 2012, Germany enacted a federal gambling treaty that allowed only for the regulation of online sports betting while banning other forms of online gambling. One state, Schleswig-Holstein, did briefly allow for online casino and poker games as well; however, while the state did award several licenses for the games which are still valid today, the state government has since signed on with the federal regulations.
Recent Anti-Gambling Rulings Could Be Factor in Decision
Two recent rulings may have played into the decision to leave the German market. Last June, the European Court of Justice ruled that just because Schleswig-Holstein had offered online gambling licenses, the rest of the country didn't have to honor them or offer the same kinds of licenses.
The court said that it's certainly possible for a country to have two or more sets of regulations regarding gambling, provided that even the more restrictive rules (in this case, the ones at the federal level) still conformed to European Union regulations on the restriction of gambling services.
More frightening for the casino sites may have been a ruling from earlier this month, however. That's when the District Court of Munich found that a man was guilty of illicit online gambling for playing on an online casino site.
The unnamed 25-year-old was ordered to repay €63,490 ($72,100) in winnings that were found in a shoebox in his home during a police raid and pay an additional €2,100 ($2,400) fine after the court heard that he had withdrawn over €200,000 ($227,000) in winnings from online blackjack games in 2011.
The case marked perhaps the first time that an individual had been targeted for playing on an unlicensed online gambling site in Germany, making it a potentially landmark case. While the gambler attempted to argue that he believed online gambling was legal and that EU law should allow him to play Internet casino games, a judge said that it was clear that only online sports betting was legal in Germany, and that this was not contrary to European law.