Plainridge Park Casino Worker Allegedly Tried to Poison Coworkers
Posted on: May 25, 2018, 02:00h.
Last updated on: May 25, 2018, 03:35h.
A member of the Plainridge Park Casino janitorial staff has been charged with assault and battery after she allegedly tried to poison two of her coworkers.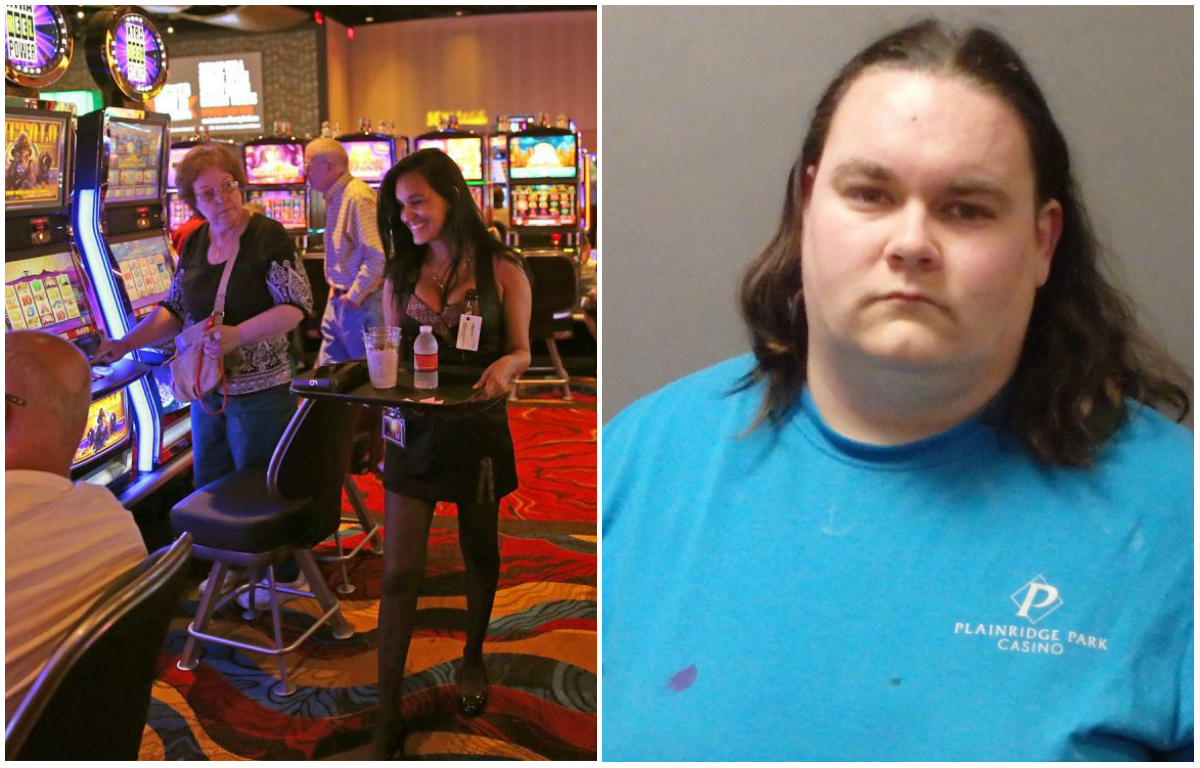 Police say Alexandria Martel, 23, poured an unknown cleaning solution into her coworkers' drinks after they finished their lunch break and returned to work. When they later drank the beverages, they noticed they didn't taste right.
The coworkers, a 39-year-old man and 35-year-old woman, spit out the drinks because it "tasted like it had chemicals in it," the unnamed man told The Sun Chronicle.
Detectives said video surveillance showed Martel pouring a small amount of cleaning liquid into the cups. She later admitted she was having problems with the two coworkers, and hoped they would become nauseous and need to leave work.
Martel pled not guilty to the assault and battery charges, and was released on $500 bail.
Plainridge Park was the first commercial casino to open in Massachusetts under the state's 2011 Expanded Gaming Act. The slots-only facility welcomed guests in June 2015. The $960 million MGM Springfield is to open this August, and the $2.5 billion Encore Boston Harbor in June 2019.
Poisoning Odds
Martel says she simply didn't want to work the evening shift with her Plainridge Park Casino coworkers, but did not intend to kill them.
According to the National Capital Poison Center, there were about 2.16 million human poisoning reports in 2016. But 85 percent were classified as "nontoxic, minimally toxic, or had at most a minor effect."
Nearly 78 percent of poisonings were unintentional. Of the 18 percent that were, the vast majority are due to attempted suicides.
The Centers for Disease Control and Prevention reports that 52,404 deaths in 2015 involved drug poisoning, with 84 percent unintentional. The leading causes were natural opioids, heroin, cocaine, and psychostimulants.
Dying from food poisoning in your lifetime is slim at 3,000,000/1.
High-Profile Attacks
It was a little more than a year ago that the half-brother of North Korean leader Kim Jong Un was murdered by poisoning inside Malaysia's Kuala Lumpur International Airport.
After arriving on a flight from Macau, two women approached Kim and covered his face with a cloth soaked in a liquid that was later revealed to be a deadly synthetic chemical compound. Kim died soon after.
Two women were later arrested, and claimed they thought they were participating in a prank.
In 2016, a young tennis player competing in the Wimbledon Girls' Singles Championships was suspected of being poisoned after she was hospitalized in intensive care for four days. She was later found to have a rare disease called Leptospirosis, which is most commonly transmitted through rat urine.
Investigators believe an underground sports betting ring was behind the sabotage. The girl, 18-years-old at the time, made a full recovery.