Pittsburgh Hosts Cincinnati as Winless Teams Duel on Monday Night Football
Posted on: September 30, 2019, 09:53h.
Last updated on: September 30, 2019, 10:30h.
Two of the seven winless teams in the National Football League square off against each other Monday night, renewing a rivalry that's taken a vicious turn in recent years.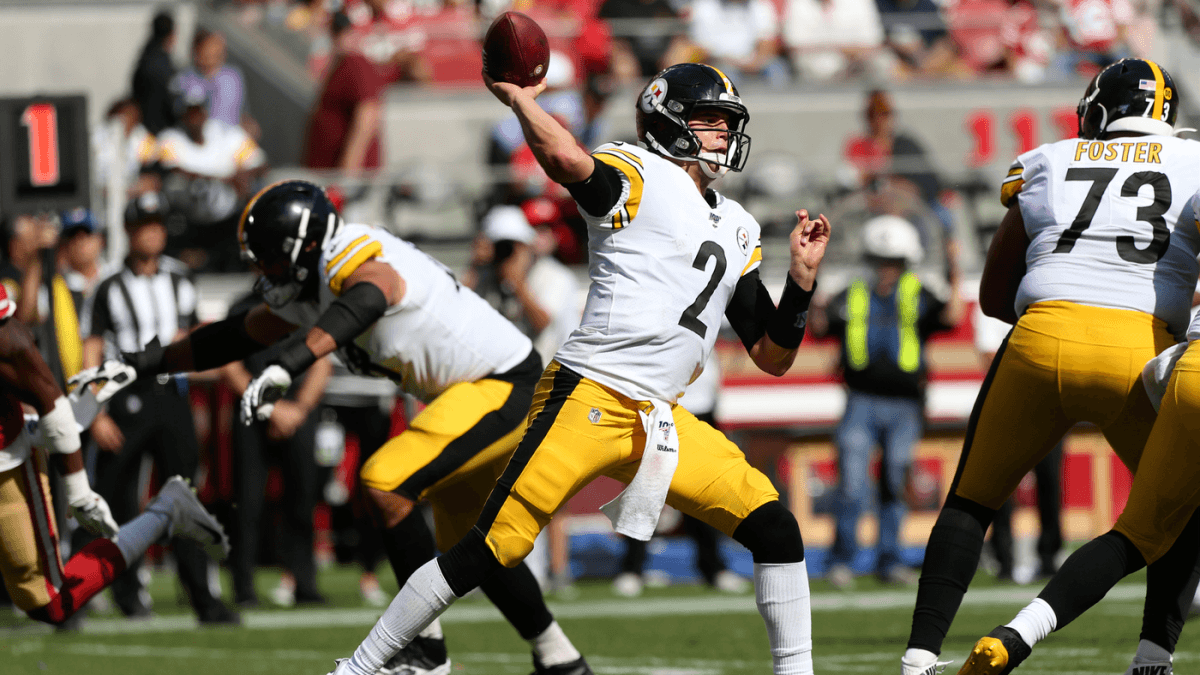 The Cincinnati Bengals will travel to Pittsburgh to face their AFC North rival in a game that's pretty much a must-win for both teams. The loser will find themselves 0-4, and while they would only be two games behind the AFC North leaders, only one team in NFL history – the 1992 San Diego Chargers – has dug that deep of a hole and still made the playoffs.
Monday's game will also feature new faces in primetime debuts on both sides. For Cincinnati, it's the first night game under coach Zac Taylor, who took over after the Bengals fired 16-year head coach Marvin Lewis. For the Steelers, Monday night will be the first time quarterback Mason Rudolph plays under the lights. He took over two weeks ago after longtime starter Ben Roethlisberger suffered a season-ending elbow injury against Seattle.
Many of the recent Bengals-Steelers games have been known for the hard, and sometimes illegal, hits the teams have laid on each other. However, while tempers have flared in those games, many of the instigators no longer play for either team. But will the rivalry stoke tempers in new players?
"I certainly watched my fair share of games this off-season, trying to prepare myself for what's in store in this division," Taylor told reporters. "You get a pretty good sense of the feelings here. People aren't shy when you're out in the community in the off-season, letting you know their thoughts on the Steelers."
The Steelers are 3 to 3.5-point home favorite at most books, with that spread having dropped from an opening line of 4.5 points. Most Las Vegas sportsbooks have the over/under currently at 45, while FanDuel and DraftKings list it at 44.5.
The New Guy for Pittsburgh
Last week, Rudolph made his first career start against San Francisco. He completed 14-of-27 passes for 174 yards, throwing for two touchdowns and an interception in a 24-20 loss to the 49ers.
However, it wasn't until late in the game, when he connected with JuJu Smith-Schuster on a 76-yard touchdown pass, that he was able to get the ball downfield. Aside from his two scores, none of his other completions went more than a yard past the line of scrimmage.
On Friday, Rudolph told reporters that he felt comfortable running the Steelers offense.
We enjoy taking those chunk plays, but at the same time, if that's not there, then you got to be smart with the ball and check it down and really not force it," he said.
The Steelers are hoping Rudolph can continue the franchise's dominance over the Bengals. They've won 11 of the last 12 in the series.
Bengals Ready for Primetime?
For the Bengals, it seems like there's quite a bit going against them on Monday night.
Not only have they had their troubles against the Steelers – Bengals quarterback Andy Dalton has wins in just three of his 15 careers starts against Pittsburgh – it's been nearly 30 years since Cincinnati won a Monday night game on the road.
The Bengals record in primetime games overall is 22-49, and Dalton is just 6-14 for Cincinnati in Monday, Sunday, and Thursday night contests.
However, the Steelers team Dalton and crew faces will be different from the ones in years past. Besides Roethlisberger being out with an injury, key skill players Antonio Brown and Le'Veon Bell are no longer wearing black and gold.
"We know the importance of this game. Every year it has been important, regardless of who's on the other side," Dalton told reporters. "Their team is going to look a little different not having Ben, not having A.B., Le'Veon  — some of these guys that had been there for a while. The importance is still the same. Both teams are fighting for their first win. It's a division game. All the same stuff is still there."
The Bengals also have an injury bug as well, with star receiver A.J. Green still out with a severe ankle injury. He may not return until Week 6.