Philippine Casino Market Will Not Suffer Cannibalization, Says Analyst
Posted on: August 19, 2017, 02:00h.
Last updated on: August 19, 2017, 07:49h.
The Philippine casino market is a long way off saturation, according to Morgan Stanley, and the Okada Manila's entrance to the sector will not give rise to any market cannibalisation. In short, there's plenty of room for everyone.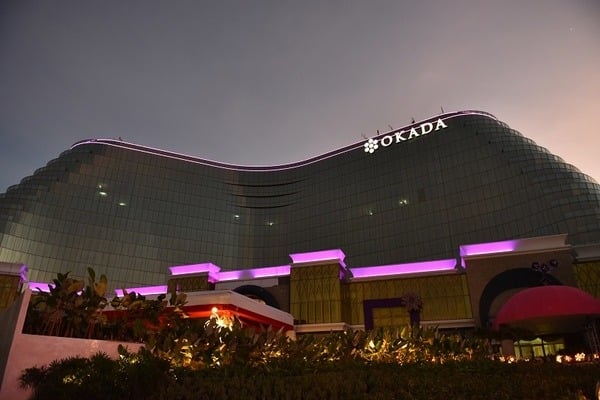 The sector is benefitting from a Chinese tourist boom, largely driven by recently improved relations between China and the Philippines, and the market is currently the fastest-growing in Asia.
The Okada Manila opened its doors for a soft launch in December last year without any gaming or hotel accommodation and only began offering VIP junket gambling in Q3 of 2017.
Meanwhile, ongoing construction work affecting mass market operations means that gaming will not be offered in full capacity until Q1 of 2018, Morgan Stanley said. But when it kicks into full swing, the investment bank expects the Okada to become market-leader.
Okada to Assume Market Lead
Analysts Alex Poon and Praveen Choudhary wrote that they expect $1.2 billion in gross gaming revenue to be added to the market, with the resort capturing a 32 percent market share. Bloomberry Resorts' Solaire will hold a 30 percent share, while Melco's the City of Dreams Manila will have 25 percent, the analysts estimated.
"Junkets operation started in the third quarter and more will begin over the next few months. About 100 hotel rooms and five to six restaurants were opened on March 31… 500 rooms and 15 to 20 restaurants [are expected] by first quarter 2018. The property is allowed to open up to 500 tables and 3,000 slot machines for 993 hotel rooms planned," said the analysts.
"We are not concerned about cannibalisation, which is not visible in the second quarter. Strong tourist arrivals and the NAIA Expressway have brought in more Chinese and Filipino mass customers from cities outside of Manila respectively," they added.
Westside City Resorts World "On Track"
Meanwhile, Malaysian casino giant Genting announced at an earning call this week that it was "on schedule" to open another resort in Manila in 2020, even though its actually two years behind schedule.
The group, which already owns a large chunk of Resorts World Manila through its stake in Travellers International, is currently developing the Westside City Resorts World, another Travellers resort, in Manila's Entertainment City.
The 76.6 acre property is expected to have at least 1,500 hotel rooms. Travellers, which is a joint venture between Genting and Andrew Tan's Alliance Global Group, broke ground on the project in 2014 and initially planned to open it in 2018.
Similar Guides On This Topic