Phil Mickelson Forfeits $1 Million Stemming From Insider Trading Case
Posted on: May 20, 2016, 09:44h.
Last updated on: May 20, 2016, 09:45h.
Phil Mickelson is short $1 million, after the golf superstar agreed to repay profits stemming from an alleged insider trading scheme to the US Securities and Exchange Commission (SEC).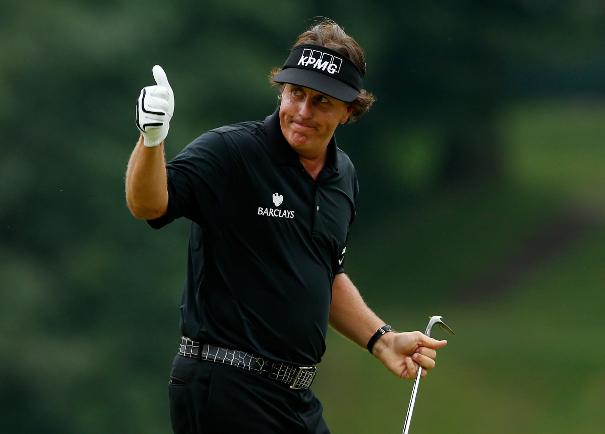 Preet Bharara, the US Attorney for the Southern District of New York and famed prosecutor of poker's "Black Friday" in 2011, announced on May 18 that Mickelson was a purported beneficiary of insider trading.
The golfer has not been charged with any crimes in the case, however.
Bharara alleges that Mickelson's friend and known sports bettor Billy Walters passed along an ill-gotten tip about the publicly traded Dean Foods to the five-time major champion.
Walters received information about Dean Foods from the company's former chairman Thomas Davis, who was riddled with debt from gambling.
Walters bought nearly four million shares of Dean Foods for $73.5 million in 2012, which constituted upwards of 37 percent of the company's total daily trading volume, on knowledge from Davis that the company would soon post higher earnings guidance. Walters sold his "investment" in Dean Foods in August of 2013 for $110 million.
"With a direct channel into Dean Foods' boardroom, Walters allegedly benefited handsomely by trading on that information," Bharara said in a statement. "As alleged, it was all good news for Walters, because he had the information before everyone else."
Davis is cooperating with authorities and has admitted to providing confidential information to Walters.
Lefty Out in the Cold
Mickelson is notorious on the PGA Tour for adding some extra stakes to his golf rounds. Even during sanctioned events, the 42-time PGA Tour winner is rumored to have side wagers with certain competitors.
Estimated by Golf Digest to have earned $50 million in 2015, it's unclear just how serious and perhaps detrimental Mickelson's gambling actually is. Why a man worth hundreds of millions would associate with Walters, who while a talented golfer in his own right has also been the subject of four previous criminal indictments by federal and state authorities, is a tad perplexing.
Though he's not being charged in the Walters and Davis scheme, the SEC believes Mickelson bought 240,000 shares of Dean Foods upon receiving the tip and made a $931,000 profit. According to The Wall Street Journal, Mickelson owed Walters money stemming from a bet.
Known for having one of the best short games in the business, the pro golfer claims he also knows a thing or two about the food business, and is denying all claims of insider trading. "Lefty's" attorneys said he's done nothing wrong, but has agreed to forfeit the $931,000 and pay $105,291 in interest to the SEC nonetheless.
Insider Trading in the News
Walters and Mickelson aren't the only two gambling-related high-profile honchos engulfed in alleged insider trading scandals these days. Amaya CEO David Baazov is on a voluntary leave from the company he founded after Quebec securities regulators brought charges against the executive for allegedly providing private information to outside investors.
Like Mickelson, Baazov is denying he was engaged in any illicit activities.
Gambling attracts a certain type of person. It requires one with an inherent ability to take risk, even when the odds aren't necessarily in their favor. Perhaps that's why when an inside tip comes along, turning odds to opportunity is sometimes too tempting for these adventurers of commerce to resist.
Latest Casino Stocks:
Retrieving stocks data...
Retrieving stocks data...
Retrieving stocks data...
Retrieving stocks data...
Retrieving stocks data...