Pennsylvania Online Gambling Bill Passed by House Floor
Posted on: June 29, 2016, 03:28h.
Last updated on: June 29, 2016, 03:32h.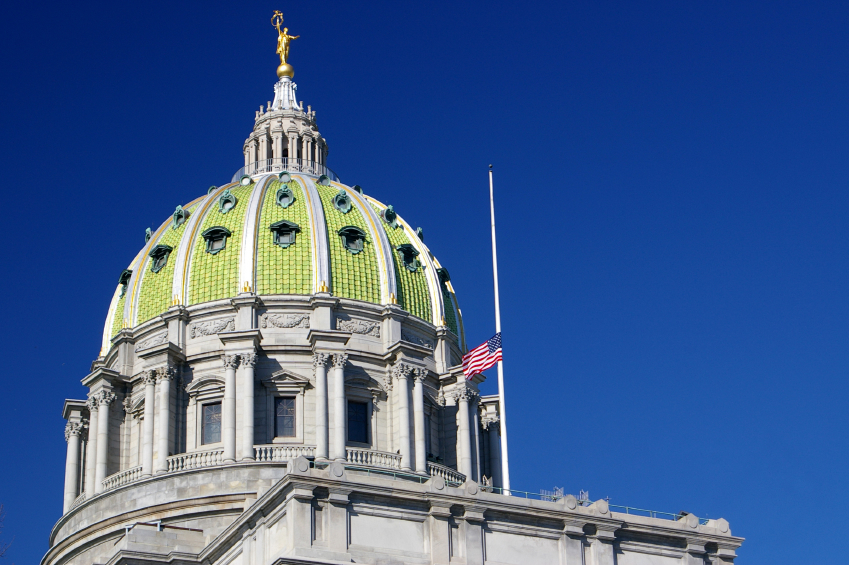 Pennsylvania's House of Representatives passed legislation yesterday (June 28) that would authorize and regulate online casino, online poker, and DFS. The vote, which was won narrowly, by a majority of 114 to 85, means that Pennsylvania is closer to legalizing online gambling than any state has been since Nevada, Delaware, and New Jersey opted to do so in 2013.
The legislation will now pass to the Senate floor, where it will need to be approved by a majority before being sent to the governor's desk to be signed into law.
Its position in the Senate is uncertain. Since there was no companion bill in that chamber it's difficult to ascertain the level of support there. The New York State Senate approved its own online poker bill two weeks ago, with just days to go before the end of the legislative session, but it was snubbed by the House of Assembly.
Reasons for Hope in the Senate
Hope is greater for Pennsylvania, though. Last week, in the House, the bill avoided becoming attached to controversial legislation that sought to expand video gaming terminals (VGT) into bars and taverns, an amendment that had wide-spread opposition in the Senate. Unencumbered by the VGT proposal, online gambling and DFS will be considered by the Senate on their own merits.
And crucially, this is a Republican-majority Senate that is anxious to find ways of plugging a longstanding budget hole and pension deficit by means other than raising taxes, and hopefully avoiding last year's nine-month budget standoff.
It's estimated that a mature online gambling market in Pennsylvania would be worth around $300 million per year to the state.
Regulation Not Expansion
Democrat governor Tom Wolf, who has proposed tax hikes, hence the previous standoff, has indicated in recent weeks that his budget priorities can be met without tax increases. And while he's not a natural supporter of gambling expansion, he has, in the past, declared himself to be at least open to the idea.
But as Representative John Payne, author of Pennsylvania's online gambling legislation, has consistently emphasized, regulating online gambling is not gambling expansion at all, because Pennsylvanians already have access to the unregulated version.
Rather, it's an attempt to license and regulate something that's already out there, in order to establish consumer protections while boosting state coffers.
This is a key point and one that the 50-member Senate will need to have been thoroughly absorbed if Pennsylvania is to become the fourth state to regulate online gambling in the United States.